Coromandel Grows Single Super Phosphate Supply
Coromandel International has expanded its share of India's single super phosphate production, a market that is experiencing growth in the face of rising phosphate prices.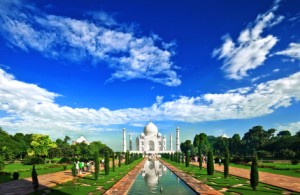 India's Coromandel International (NSE:COROMANDEL) announced last week that it has signed a definitive agreement to buy a controlling stake in fertilizer maker Liberty Phosphate (BSE:530273) and two of its affiliates.

The deal is valued at upwards of US$70 million (3.75 billion rupees) and will see Coromandel take a 56.28-percent stake in Liberty. With another offer for an additional 26 percent of Liberty still on the table, Coromandel will soon substantially boost its share of single super phosphate (SSP) production in India.
SSP is a cheaper alternative to the popular diammonium phosphate (DAP) and is obtained through a chemical reaction between rock phosphate and sulphuric acid, according to Reuters. It provides critical potassium nutrients to soils while also adding calcium and sulphur micronutrients at a relatively low price.
With an installed SSP capacity of 960,000 tonnes spread across six plants, Liberty is one of the largest players in the country, a Business Standard article notes. Coromandel's acquisition will bump its own current SSP capacity up from 130,000 tonnes a year to 1.2 million, making it one of India's top SSP providers.
SSP demand growth
SSP demand in India has grown in recent years as the cost of its more expensive substitute, DAP, has risen.
DAP prices have gained in recent years due to rising demand for phosphate products, which has put the product out of reach for many of India's food producers. The situation was exacerbated when the Indian government announced a 27.4-percent reduction in phosphate fertilizer price support for the 2012 to 2013 fiscal year in March of last year.
India's modern nutrient-based subsidy policy for complex fertilizers was introduced in 1992 after the sector was "decontrolled" and witnessed rapidly expanding prices. Subsidies were extended to SSP in 1993, and a number of changes to the subsidy formula occurred along the way.
But with recent claw backs in the nutrient-price assistance that is provided to farmers, SSP has become the only phosphate fertilizer that many Indian farmers can afford.
SSP production is primarily attractive because of its low price point. The relative ease of production and the fact that it can be produced using locally sourced rock phosphate, a quality of phosphate that is not appropriate for DAP production, are also making it an increasingly popular product.
Currently, all Indian DAP products are imported from foreign producers like Moroccan phosphate producer Office Cherifien des Phosphates and Russian fertilizer group Phosagro (MCX:PHOR). That is problematic because in 2011 India used about twice as much DAP as it did SSP, with 7 and 3.1 million tonnes respectively being consumed, according to Fertilizer Association of India data provided by Reuters.
The belief is that higher DAP prices will cause SSP demand to increase, allowing it to potentially rise to 4 million tonnes in 2012.
"This year [2011 to 2012], there are chances that SSP usage will nearly double as farmers are not willing to spend on DAP," D.D. Khose, western region executive at the Fertilizer Association of India, told Reuters in November 2011.
Since then, Coromandel has announced the construction of a Greenfield SSP plant in Punjab province and has noted that it intends to look at "acquiring new assets and joint ventures for sourcing raw materials from abroad to further increase the fertilizer production in the country," Coromandel's managing director, Kapil Mehan, said in a press release earlier this month.
Phosphate prices to slide in 2013
While there have been concerted efforts to build up SSP production and supply within India in recent years, DAP fertilizers are seen as more comprehensive as they provide nutrients not available in SSP.
SSP demand growth could be checked if DAP prices fall, a prospect that both Macquarie and Rabobank suggest is very likely in 2013 as sizeable phosphate supplies are present in markets.
"Entering 2013, the bearishness continues with the market now fully believing that the global supply/demand balance will have to tighten in order to reinflate prices," Agrimoney quoted Macquarie as saying.
While the phosphate price slide has mostly taken its cues from strong applications in North and South America last year, India may see lower DAP prices as a result — and that could put a check on the current expansion of SSP.
Securities Disclosure: I, James Wellstead, hold no direct investment interest in any company mentioned in this article.
Related reading:
The Future of Phosphate is in Morocco
Phosphate Outlook 2013: Food Demand and Global Growth to be Key