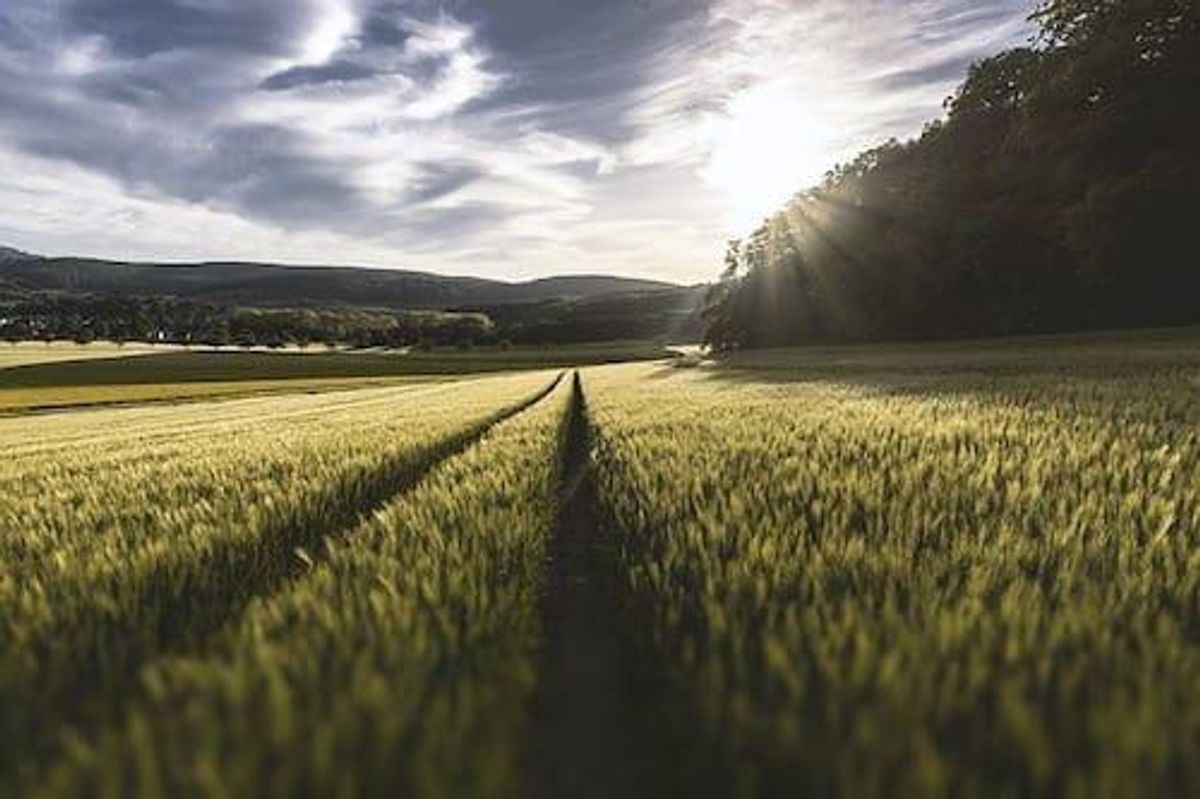 Phosphate faced a difficult year in 2019, but the phosphate outlook for 2020 and longer term is brighter. Here's what could happen.
Click here to read the latest phosphate outlook.
Phosphate is a key crop fertilizer, but, despite its importance, prices fell throughout 2019, starting the year at US$102.50 per metric ton and slipping 27 percent to end the 12 month period at US$74.  
A disappointing application season exacerbated by supply growth led to the dramatic price drop for the crop additive and forced companies to reevaluate their production schedules and business models.
Like the potash market, which also struggled due to a poor farming season, phosphate producers have been especially impacted as prices continued to sink lower over the year.
While North American demand remained subdued as weather-related issues impacted planting, the need for phosphate is projected to steadily grow into the next decade.
The US Geological Survey estimates that global phosphate demand will increase to 50.5 million metric tons annually by 2022, with Africa, India and South America accounting for 75 percent of that number. The most growth is expected to occur in Africa in areas that will become increasingly hard to till.
In the meantime, however, phosphate market participants continue to grapple with reduced demand and dwindling prices. Here's a look at what happened this year and at the phosphate outlook for 2020.
Phosphate outlook 2020: Prices fall, producers cut
The price of phosphate started the year on a high note, selling for US$102.50, and held that position until early February when it began its steady descent.
By March, the value of phosphate sat at US$98.50, where it remained over the North American spring. By early July, phosphate prices had fallen to US$80 — but that was not the bottom for the fertilizer, which continued to drop throughout autumn to US$74, where it currently sits.
The continued value drop was impacting companies in the space by the fall, and prompted fertilizer producer Mosaic (NYSE:MOS) to idle its Louisiana operations, reducing production by approximately 500,000 metric tons this year.
The US-based company cited weak market conditions for the curtailment.
"Phosphate prices have declined further through the summer, with excess imports continuing to enter the US on top of high channel inventories," President and CEO Joc O'Rourke said in a release at the time. "We expect our move to idle production to tighten supply and rebalance the market. Mosaic will prioritize shipments to meet key customer needs through the idling period."
It was a particularly challenging year for Mosaic as the company also temporarily shuttered is Colonsay potash mine in Saskatchewan.
The company addressed the production cuts and global conditions in a December statement.
"A third consecutive disappointing application season in North America has led to continuing high inventories and price weakness. Mosaic will not produce at high rates when we are unable to realize reasonable prices," said O'Rourke.
Even though the current market has been challenging for the fertilizer company, O'Rourke remains optimistic that there will be a correction in the near future.
"We believe our extended production curtailments will contribute to balancing the global supply-and-demand picture as we move into 2020. With fertilizer-depleted soils and rising agricultural commodity prices, we continue to expect robust demand and strong business conditions in the year ahead," he said.
Even as the global phosphate market contracted, there was some positive news to come out of the sector. Canadian developer Arianne Phosphate (TSXV:DAN,OTC Pink:DRRSF) spent most of the year steadily advancing its Lac à Paul project, located in Quebec's Saguenay–Lac-Saint-Jean region.
The project, which has been in development since 2013, saw several advancements in 2019, including a memorandum of understanding regarding financing and offtake agreements, as well as optimization.
As Arianne continued to move ahead with Lac à Paul, company CEO Brian Ostroff acknowledged the difficulties the market was enduring.
"Despite a very challenging fertilizer macro, Arianne continues to execute on the advancement of its Lac à Paul project," he said in a November press release.
"Over the last quarter, we have advanced our project on several fronts, including the improvement of transportation logistics, the receipt of positive initial findings surrounding a downstream phosacid plant and the ability to attract additional key personnel to the Arianne team."
While North American producers try to offset global stockpiles with production cuts, China, the world's top phosphate-producing country, accounting for roughly 50 percent of global supply, has kept production relatively balanced despite cracking down on illegal production.
According to analysts, the Asia Pacific is expected to be the fastest-growing region in terms of phosphate market demand into 2020. A growing awareness of products, enhanced crop demand and increasing populations will all contribute to the growth of the sector in that region, with India's agriculture sector poised to contribute more than 13 percent to the country's gross domestic product.
China is also considered a major contributor in agriculture and is ranked first worldwide in farm output, producing wheat, tomato, cotton and barley.
Phosphate outlook 2020: Demand to grow as soil worsens
Moving into the new decade, there are several factors that could impact the projected growth of the fertilizer market, and specifically the phosphate segment.
Continued tensions regarding trade relations between Washington and Beijing may keep weighing on the value of the crop additive.
According to the World Bank, the sector has already been impacted by the tariff disputes between the two powerhouse nations.
"Following the imposition of a 25 percent tariff in July 2018 by China on soybean imports from the United States, importers in China have turned to suppliers from Argentina and Brazil while US farmers have substituted soybean plantings with corn, which is a nitrogen-intensive crop," reads a June report.
Higher costs for producing phosphate could make the fertilizer more expensive; on the other hand, as conditions worsen, farmers will need to use more fertilizer to produce the same crop volume.
The market outlook from the World Bank also warns of supply disruptions weighing on the market.
"Steeper-than-expected supply bottlenecks present an upside price risk," it reads. "After delayed ramp-ups in new capacity, phosphates production in Morocco and Saudi Arabia has risen."
Due to its intrinsic importance for human survival, there have been fears that a potential phosphate shortage could lead to widespread hunger and food insecurity long term.
One 2016 research article notes that humanity could only produce about half the food it was using at the time without phosphate and nitrogen additives. Phosphate use has quadrupled over the last 50 years, becoming an instrumental part of the global agricultural chain.
Demand outside the fertilizer sector has also grown over the last five decades, drawing down on reserves and adding to concerns that a potential shortage may materialize in the next decade.
In a September interview, Martin Blackwell, a researcher at agricultural institute Rothamsted Research, warned of the growing threat of dwindling phosphate reserves and an increasing global population.
"At current rates of use, a lot of countries are set to run out of their domestic supply in the next generation, including the US, China and India," he said. "Morocco and the Moroccan-occupied territory of Western Sahara host by far the largest reserve, with China, Algeria and Syria the next biggest, together representing more than 80 percent of global rock phosphate."
Blackwell believes this could present a precarious political position for certain nations that need phosphate and others that will ultimately control other countries' ability to produce food.
 Don't forget to follow us @INN_Resource for real-time updates!
Securities Disclosure: I, Georgia Williams, hold no direct investment interest in any company mentioned in this article.
Editorial Disclosure: The Investing News Network does not guarantee the accuracy or thoroughness of the information reported in the interviews it conducts. The opinions expressed in these interviews do not reflect the opinions of the Investing News Network and do not constitute investment advice. All readers are encouraged to perform their own due diligence.
Investing News Network websites or approved third-party tools use cookies. Please refer to the cookie policy for collected data, privacy and GDPR compliance. By continuing to browse the site, you agree to our use of cookies.