Arianne Phosphate Adds to Lac a Paul Project's Potential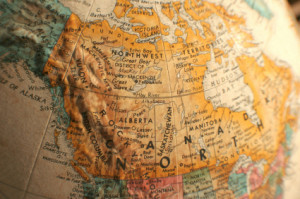 Over time, the old adage "sell in May and go away" has given many investors the impression that little happens in the resource sector during the summer months. While that's certainly true for some companies, there are many exceptions to the rule. 
One company that's belying that adage is development-stage Arianne Phosphate (TSXV:DAN), whose focus is on its Quebec-based Lac a Paul project. It announced today that it's added 146 million tonnes at 5.3-percent P2O5 with a 3.5-percent P2O5 cut-off grade to the inferred category at Lac a Paul's TraMan zone. And, if that wasn't enough, Arianne has also identified a new inferred resource of 17 million tonnes at 5.98-percent P2O5 at a 3.5-percent cut-off grade at the Traverse zone, also at Lac a Paul.
Explaining the significance of the news, CEO Brian Kenny said, "[t]he results from our TraMan drilling program in winter 2014 and Traverse program in 2011 brings us one step closer to achieving our goal of a 50-year mine life at our world-class Lac à Paul Project." He added, "results are encouraging and demonstrate Lac à Paul's potential as one of the world's largest greenfield phosphate projects."
Which zone?
It's easy to get confused when discussing the zones at Arianne's Lac a Paul project — after all, there are a fair number of them. That said, Arianne's website provides a good rundown of what's what.
The zone that gets the most attention is Paul, which is the only one that Arianne took into account when putting together last year's bankable feasibility study for Lac a Paul. It "has considerable potential for extension and is open at depth." However, the company has also done some work on Zone 2 and the Manouane zone, for which it NI 43-101 compliant resources have been estimated. It's also discovered six other mineralized zones: Lise, Lucie, Nicole, Turc, and, of course, TraMan and Traverse.
Future plans
No word on what the company plans to do next, but Kenny did note that "additional drilling will be required to upgrade these resources and incorporate them into the project mine plan."That may be something for investors to watch out for.
After opening at $0.93, shares of Arianne are now selling for $0.99, up 6.45 percent.
Securities Disclosure: I, Charlotte McLeod, hold no direct investment interest in any company mentioned in this article. 
Editorial Disclosure: Arianne Phosphate is a client of the Investing News Network. This article is not paid-for content. 
Related reading: 
Two Phosphate Projects in Canada
Arianne Phosphate: Phosphate for the Future
Arianne Phosphate Bankable Feasibility Study Points to World-class Potential
Arianne Phosphate: Right Place, Right Time, World-class Asset in the Making