WesternZagros Resources, GoldQuest Mining and PetroFrontier all traded at high volumes last week.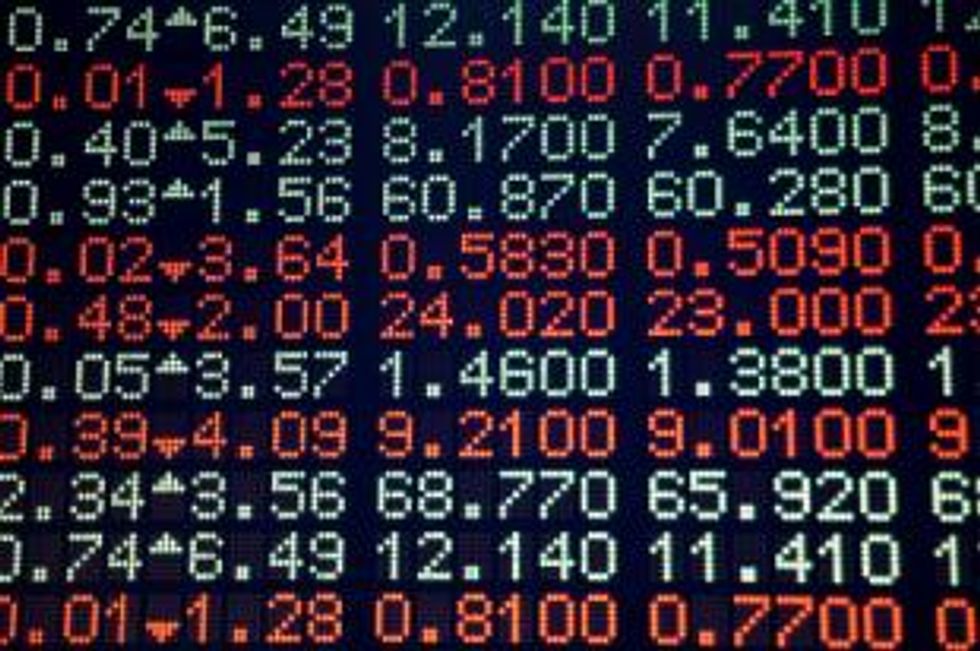 Here is a look at three stocks — two energy and one mining — that exhibited some of last week's highest trading volumes (the most shares exchanged between buyers and sellers).
Shares of WesternZagros Resources (TSXV:WZR) rose more than 2.7 percent on October 12, with over 8 million shares changing hands — more than six times the company's three-month average daily trading volume of 1.2 million shares.
The Calgary-based oil and gas company has been examining the deepest of the three stacked reservoirs drilled by the Kurdamir-2 exploration well, and on Friday confirmed an oil discovery in the low-permeability fractured limestones of the Shiranish Formation. That adds to a previously-announced major oil discovery in the Oligocene reservoir and provides growing evidence of a giant shared structure at its Kurdamir prospect in Iraq.
"While we had hoped that the Shiranish reservoir might duplicate the tremendous results we saw in the Oligocene, we also knew that the characteristics of the Shiranish vary a great deal by location," CEO Simon Hatfield said. "Although we didn't achieve a commercial flow rate due to the tight nature of the Shiranish reservoir at Kurdamir-2, we did confirm it contains light oil."
The rise in the company's share price was not huge, but volumes were. In fact, shares of WesternZagros, which closed at C$1.13 on Friday, are still below their 52-week high of C$1.51 per share. But the company is on the radar of many investors, with two analysts rating it "buy," six rating it "outperform" and three rating it "hold," according to Reuters.
GoldQuest Mining's (TSXV:GQC) shares fell more than 27 percent, to C$0.96, on October 11 amid a volume of more than 5.4 million shares after the Vancouver-based company announced assay results from four additional holes at its Romero gold and copper discovery in the Dominican Republic.
The company said that one of the holes, LTP-103, contains 231.6 meters grading 2.04 grams of gold per tonne and 0.3 percent copper. The results dismayed investors, who saw them in the same light as results released from three holes in late September from the same project.
Investors also shunned GoldQuest's shares on September 25, after the company announced assay results from Romero that included some notable intercepts — 146 meters grading 0.42 grams of gold per tonne and 0.74 percent copper from LTP-99 and 123 meters carrying 2.5 grams of gold per tonne and 0.33 percent copper in LTP-100.
"While the latest [September 25] results appear decent on their own, they pale in comparison to the hits reported previously," The Northern Miner reported, adding that May results showed 2.4 grams of gold and 0.44 percent copper over 231 meters, including 18.25 grams of gold and 2.14 percent copper over 12 meters. The Northern Miner also said that GoldQuest has had some "more appealing high-grade gold sections from Romero," including 6.2 meters of 74.11 grams of gold and 16.9 meters grading 34.64 grams from LTP-93.
Despite its recent lackluster results, at least one analyst rates the company a buy, according to Reuters. GoldQuest's shares have risen from C$0.06 on May 8 to C$1.95 on September 21, and were trading at C$0.98 early on October 15.
PetroFrontier's (TSXV:PFC) shares slid more than 43 percent on October 12 after the junior, which is engaged in the exploration of onshore petroleum assets in Australia's Southern Georgina Basin in the country's Northern Territory, announced unforeseen operational delays at its MacIntyre-2H and Baldwin-2Hst1 wells. Test results for these wells are now not likely until 2013, depending on weather, regulatory approvals and the availability of required equipment and services.
More than 3.4 million shares changed hands. PetroFrontier said these two wells "are 'firsts' in the Northern Territory, Australia and are critically important operations for PetroFrontier," adding that the company "intends to continue assessing the most efficient and cost effective way to explore and develop its unconventional resource potential in the Southern Georgina Basin."
PetroFrontier said that after completing stimulation at its MacIntyre-2H well, it found hydrogen sulfide gas and suspended the well. It added that it is actively sourcing specialized equipment to resume flow testing.
At its Baldwin-2Hst1 well, the company said a shallow casing failure occurred and as a result, PetroFrontier was unable to complete the program. PetroFrontier added that it plans to carry out remedial work to repair this well so that the planned hydraulic stimulation program can be completed.
Two analysts rate Calgary-based PetroFrontier an outperform and one rates it a buy, according to Reuters.
Securities Disclosure: I, Karan Kumar, hold no positions in any of the companies mentioned in this article.
Investing News Network websites or approved third-party tools use cookies. Please refer to the  cookie policy for collected data, privacy and GDPR compliance. By continuing to browse the site, you agree to our use of cookies.