3 Stocks Making Big Moves: Sandstorm Metals, Emperor Oil and Manitok Energy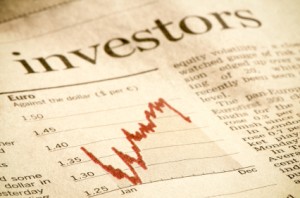 Here's a look at 3 stocks making headlines early this week. 
Shares of Sandstorm Metals & Energy (TSXV:SND) were among the most actively traded on Friday and Monday, crossing their 52-week high this week. The company released no news, but a Bloomberg Businessweek article outlining the company's strategy stirred investor interest in the company.

Businessweek reported that the company, which enters into commodity purchase agreements with firms that have advanced-stage operating projects, could have found a "lucrative niche."
Nolan Watson, chief executive of Sandstorm Metals & Energy, cofounded Sandstorm Gold (TSXV:SSL) before forming Sandstorm Metals. Sandstorm Gold buys bullion from mining companies in streaming deals "that pay in advance for a percentage of output at a discounted fixed price." The company then "sells the gold to reap the spread between the purchase price and the spot price."
Sandstorm Metals & Energy applies the same financing model for firms in the oil, gas and non-precious metals sectors.
"I firmly believe [Sandstorm Metals & Energy] will be the larger of the two entities in the long run just because the space is so much larger," Watson told Businessweek. "The companies are bigger, the mines are bigger, there's more of them and we're going to take advantage of that."
Paradigm Research initiated coverage of shares of Sandstorm Metals last week with a "speculative buy" rating. Two analysts currently rate the company a "hold," according to Reuters.
More than 3.1 million shares of Sandstorm Metals changed hands on Monday, following a volume of more than 3.5 million on Friday. The shares closed at C$0.50 on Monday, up from Friday's close of $0.48. The company's shares were up 8 percent on Tuesday at $0.54.
More than 1.2 million shares of Emperor Oil (TSXV:EM) traded on October 29 and more than 790,000 changed hands on October 26, sharply higher than the company's average 30-day trading volume of about 230,000 shares.
The movement in shares came nearly two weeks after Emperor Oil started drilling on the Catalca licence, located in Turkey's Thrace Basin. Emperor has an earn-in agreement to obtain a 22.5 percent working interest in the license from Azure Resources (TSXV:AZU). Merty Enerji Petrol Arama, a Turkish company in the domestic oil and gas industry, is the local operator.
Shares of Emperor fell 13 percent on October 11 after the company agreed with State Petroleum Overseas to extend the date of a memorandum of understanding signed in September to October 31 from October 8. Under the terms of the memo, Emperor was required to provide evidence on or prior to October 8 to satisfy State Petroleum of its ability to satisfy initial project costs.
Shares of Emperor, which closed at C$0.41 on Friday, ended the Monday session at $0.38. The shares have risen more than 190 percent in the past year. Share price  up 2.63 percent on Tuesday, trading at $0.39.
Manitok Energy (TSXV:MEI), which explores and produces oil and gas in the East-central Alberta foothills, saw its volumes surge last week after TD Securities raised its price target on the company to C$3.25 from $2.75 in a report released on October 24. TD's price upgrade came after analysts at Stonecap Securities initiated coverage of Manitok on October 16 with an "outperform" rating and a price target of $2.60.
More than 1.4 million Manitok shares changed hands on October 17, nearly three times the 30-day average volume of 525,000 shares. The surge in volume continued to nearly 1.5 million shares on October 18 and 1.2 million shares on October 19. On October 22, nearly 2 million shares of Manitok Energy were traded.
Three analysts rate the company's shares a "buy," three an "outperform" and one a "hold," according to Reuters. The company's shares have risen more than 25 percent in the past year.
In addition, the company raised $18 million this month after it closed a public offering of common shares. The money will be used to cut debt and fund exploration.
Earlier this year, Manitok sold its non-core heavy oil assets in Alberta and raised $14 million before taxes and post-closing adjustments.
The company said in April, "[g]iven the current market environment and the interest shown in the Assets, Manitok determined that it was best to monetize the value of its heavy oil property. While the Assets were performing well, Manitok decided that it will focus its resources at Stolberg given the success to date with its Cardium oil drilling program. The proceeds will allow Manitok to drill more Cardium oil wells at Stolberg in 2012 using less debt."
Securities Disclosure: I, Karan Kumar, hold no direct investment interest in any company mentioned in this article.