Mar. 14, 2013 04:30AM PST
Frank Gleeson says life sciences investors are becoming more savvy, by seeking to gain a better understanding of the product being developed and who is going to buy it.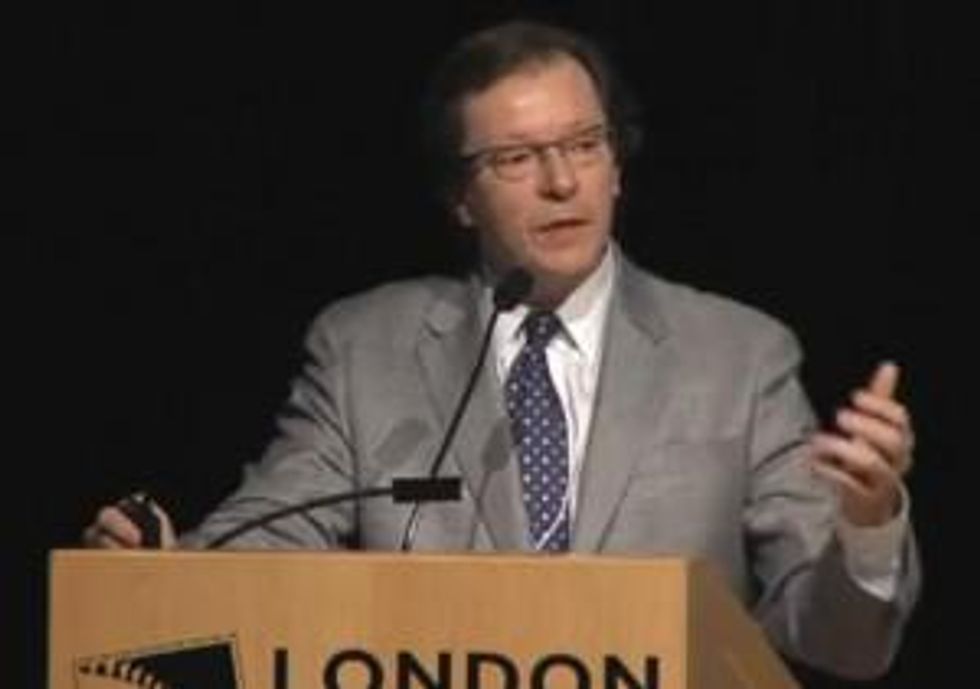 Image from Youtube
There have always been challenges in finding investors amid the turmoil of the life sciences industry, but venture capitalist Frank Gleeson sees hope in a change in mindset that he has witnessed over the last few years.
The industry is becoming more rational and more predictable, and he believes that will help strong, viable companies survive — and, more critically, find the investors they need to take products to market.
"What I feel is happening, at least in the sectors I'm involved in — and I'm involved in early stage technologies — is the behavior is becoming more rational. I actually feel that what one needs to do to move technology along makes more sense than it used to. It's more predictable," he said in Vancouver last month.
Gleeson, executive-in-residence in the commercialization department at the Ontario Institute for Cancer Research, has spent two decades as an operating executive and venture capitalist and has completed more than $300 million in financing and partnering transactions. He's founded a dozen companies and in the midst of the most severe liquidity crisis in memory, negotiated the acquisition of Ottawa-based Verio Therapeutics in 2010 by Fate Therapeutics of San Diego.
In the 1990s, when Gleeson first became involved in venture capital, the trend was to build fully integrated pharmaceutical companies. "That kind of thing leads to all kinds of insane projections of what you're going to build, what you're going to do, how many products you're going to have," he said.
"When I try to tell my business to guys at the golf course, guys who have made money making things and selling things where there is a tangible product, they give up by the second hole trying to understand how anybody would give you money for years and years with no sales."
Gleeson said the trend now is that investors are looking to understand the products that companies are developing and are trying to understand who's going to buy these product before they invest.
"They want to know how am I going to get the sense as the product moves along that it's working. Is there data that is moving it down the path where it will create value? That it will treat a disease. That it will be effective against a disease."
One of the biggest considerations for potential investors is whether the product is something that someone can afford to pay for, Gleeson said.
In an interview with Life Science Investing News, Gleeson named several companies that have found ways to build pipelines and management teams with in-depth experience.
"They are very healthy, very strong companies that represent the next generation. They're the next Amgens (NASDAQ:AMGN)."
Alexion Pharmaceuticals (NASDAQ:ALXN), based in Connecticut, has its first commercial product Soliris approved for sale in the US and 40 other countries. Soliris is used for the treatment of paroxysmal nocturnal hemoglobinuria (PNH), a progressive and life-threatening disease characterized by the destruction of red blood cells. The drug works by selectively targeting and blocking the complement cascade — a normal part of the immune system that, when activated inappropriately, plays a role in serious diseases like PNH. From 2011 to 2012, the company's top line grew by 45 per cent to about $1.1 billion (US) in sales.
Ariad Pharmaceuticals (NASDAQ:ARIA), headquartered in Cambridge, Massachusetts and Lausanne, Switzerland, is working on new medicines to advance the treatment of various forms of chronic and acute leukemia, lung cancer and other difficult-to-treat cancers. It has four compounds in its pipeline and utilizes computational and structural approaches to design small-molecule drugs that overcome resistance to existing cancer medicines.
Celgene (NASDAQ:CELG), which has its Canadian headquarters in Mississauga and its corporate headquarters in New Jersey, has more than 300 clinical trials at major medical centers using compounds for treatment of incurable hematological and solid tumor cancers, including multiple myeloma, myelodysplastic syndromes, chronic lymphocyte leukemia (CLL), non-Hodgkin's lymphoma (NHL), myelofibrosis, small cell lung cancer and prostate cancer. The company just completed an acquisition earlier this month of Avila Therapeutics which has a technology focused on targeting disruption or silencing of proteins with the use of inhibitors. Avila's lead drug AVL-292 has demonstrated efficacy in animal models of rheumatoid arthritis and multiple sclerosis diseases.
Seattle Genetics (NASDAQ:SGEN) considers itself the industry leader in antibody-drug conjugates (ADCs), a technology designed to harness the targeting ability of monoclonal antibodies to deliver cell-killing agents directly to cancer cells. ADCs are intended to spare non-targeted cells and thus reduce many of the toxic effects of traditional chemotherapy, while potentially enhancing anti-tumor activity. The company's first ADC product ADCETRIS received accelerated approval from the U.S. Food and Drug Administration in August 2011. It was also approved with conditions by Health Canada in February 2013 for relapsed Hodgkin lymphoma and systemic anaplastic large cell lymphoma, an aggressive type of T-cell non-Hodgkin lymphoma.
Securities Disclosure: I, Andrew Topf, do not hold equity interests in any of the companies mentioned in this article.
Investing News Network websites or approved third-party tools use cookies. Please refer to the  cookie policy for collected data, privacy and GDPR compliance. By continuing to browse the site, you agree to our use of cookies.