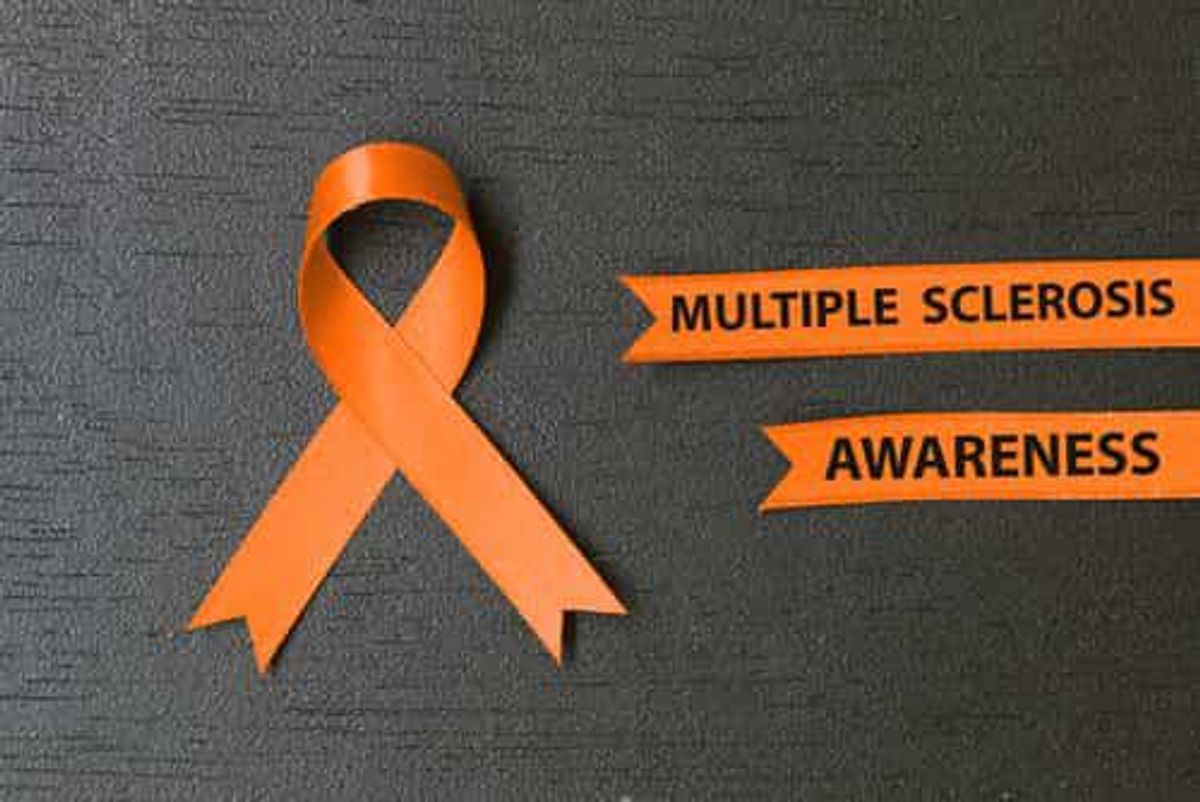 March was dubbed Multiple Scleorsis Awareness Month in 2015 by New Jersey Governor Chris Christie. Here's what investors should know.
March is Multiple Sclerosis (MS) awareness month, which was officially proclaimed back in 2015 by New Jersey Governor Chris Christie to raise the public's awareness about the seriousness of this debilitating disease.
According to the National Multiple Sclerosis Society, in simple terms MS is a disabling disease of the central nervous system (CNS), which impacts the flow of information in the brain and between the brain and body. Myelin, which is the protective covering of nerves, is attacked by the disease and becomes inflamed that often results in damage.
The National Multiple Sclerosis Society further explains that women are more likely to develop MS than men, by more than two to three times, and that more than two million people around the world have the disease.
Although there is currently no known cure for the disease, there are companies in the space actively developing one kind of treatment or another to slow MS' progression.
On that note, here is an investor's guide to multiple sclerosis where the Investing News Network (INN) will provide an overview to what MS is, including its symptoms, a look at the market today and where it's going, and what companies in the stock market today are doing to treat this disease.
What is MS?
As noted above, MS is a disease of the CNS, which is comprised of the brain, spinal cord and optic nerves. In the CNS, the immune system causes inflammation destroys myelin in addition to specific cells that create myelin. Further, myelin is the primary target of the immune attack in MS.
The overarching term multiple sclerosis is somewhat broad in that the way a person's MS progresses may be different than someone else's. As a result, four key disease courses have been identified to encompass the disease.
Clinical isolated syndrome is the first of the four types, which is the first episode of neurologic symptoms resulting from inflammation and demyelination int he CNS. A person who experiences this stage may or may not develop MS.
The second is relapsing-remitting MS, which is characterized by relapses that can last for days or weeks and then disappear. People who experience this may have a full or partial recovery with no disease progression in between occurrences.
Primary progress MS is third, which is a gradual and steady increase of the disease from the time symptoms begin with very few relapses or remissions. Last is secondary progressive MS, which starts with a relapsing-remitting course that eventually becomes progressive with or without a relapse.
Symptoms of MS are a result of an immune system attack against myelin, which is damaged and then replaced by scars of "hardened sclerotic tissue." Never fibers either become permanently damaged or are split, with the scars eventually showing up in numerous places in the CNS.
So, what are MS symptoms? One of the major symptoms of MS is extreme fatigue, followed by hindered vision, balance issues and walking, numbness and pain, bladder and bowel symptoms, tremors, memory issues, concentration and mood changes to name a few.
While women are more susceptible to MS than men, most diagnoses occur between the ages of 20 and 50 with MS disease activity potentially occurring without a person even knowing. As a result, MS symptoms might not even be initially visible to people living with the condition, and can often be different from person to person.
That said, being newly diagnosed with MS can often provide some kind of relief or explanation to the MS symptoms mentioned, according to the Multiple Sclerosis Association. Following a diagnosis, patients can then work towards a therapy or treatment plan.
Although there is currently no be-all and end-all cure for MS, it is promising, however, that life expectancy for people living with MS has gradually increased over time. The National Multiple Sclerosis Society estimates that people with MS live roughly seven years less than the general population due to disease complications or other conditions, although these indications can be prevented or are manageable.
MS market growth
According to a market report from Research and Markets, the global MS drug market was roughly US$16.3 billion in 2016 and is projected to increase to US$27.38 billion by 2025, growing at a compound annual growth rate (CAGR) of 6.3 percent during the forecast period.
During the base study year of 2016, biologics had the largest market share, catapulted by drugs like Avonex, Betaseron, CinnoVEx, Extavia, Rebif and Tysabri.
In terms of MS drug market share, North America holds the top spot, which is also estimated to grow the fastest until 2025. An increase in MS occurrences, technology advances and a rise in treatment costs will largely drive the North American market.
However, due to the "high unmet needs," the publication says that many companies are working to develop the "ideal treatment."
Case in point, according to ClinicalTrials.gov, there are approximately 499 clinical trials that are either recruiting, not yet recruiting or are active but not recruiting, currently underway for developing MS treatments.
Meanwhile, the US Food and Drug Administration (FDA) has 16 disease-modifying therapies (DMTs) currently approved, according to data compiled by the Multiple Sclerosis Association of America.
Similarly, a Global Data report said the MS therapeutics market has now entered an "exciting phase" thanks to an increase in treatment options available late-stage pipeline products. According to the report, the launch of 12 new therapies will catapult the growth of the MS space, give patients more options "and stimulate further competition."
Global Data estimates that there are 299 drugs across all stages of development, including 65 percent in preclinical stage of development. The new therapies are expected to launch in seven 7 key markets during the forecasted period of 2016-2026.
In terms of sales, the report indicated that number will grow from US$19.06 million in 2016 to US$25.56 million in 2026, growing at a CAGR of three precent during the forecast period thanks to new pipeline agents.
Companies and treatments in focus
A DelveInsight Business Research report claimed there are a number of MS treatment therapies approved by the FDA, some of which include:
While there are a variety of medications currently approved by the FDA, there are more that are in the "pivotal stages" of clinical development that will drive the MS market size between 2018 and 2027.
In sum, there is no shortage of treatment options available, or that will soon be available, for investors interested in the space to watch for. With a plethora of clinical trials underway, there is plenty for investors to look forward to in the coming years.
Securities Disclosure: I, Jocelyn Aspa, hold no direct investment interest in any company mentioned in this article.
Investing News Network websites or approved third-party tools use cookies. Please refer to the cookie policy for collected data, privacy and GDPR compliance. By continuing to browse the site, you agree to our use of cookies.