Dermira's Share Price Takes a Hit as Two Clinical Trials Failed to Meet Co-Primary Endpoints
In addition to the announcement, Dermira stated that it is giving up on the treatment altogether, resulting in a massive share price slide for the company.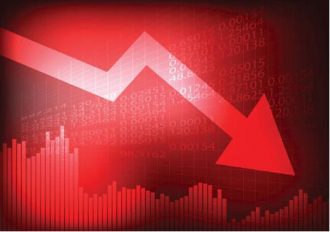 It's been a rough start to the week for Dermira (NASDAQ:DERM), who announced on Monday (March 5) that two of its Phase 3 trials didn't meet co-primary endpoints.
The Phase 3 pivotal trials, CLAREOS-1 and CLAREOS-2, were to treat moderate to severe acne vulgaris in patients nine years and older. In addition to the announcement, Dermira stated that it is giving up on the treatment altogether, resulting in a massive share price slide for the company.
Tom Wiggans, chairman and CEO of the company, said in the release they are "surprised and extremely disappointed" by the Phase 3 program results.
"This is disappointing not only for the company, but also for patients who are living with this condition and dermatologists who have been looking for novel therapies to treat them," Wiggans said.
Since the announcement, Dermira's share price dropped more than 65 percent on Monday alone from $25.16 on Friday to market close on Monday of $8.59. After hours trading bumped its share price back up slightly by 0.93 percent to $8.67 as of 4:33 p.m. EST.
In both trials, CLAREOS-1 and CLAREOS-2 didn't prove to be an effective treatment for inflammatory lesions, or non-inflammatory lesions after the 12-week trial. Most of the skin improvements were under 20 percent, which are not "statistically significant" enough to meet the trials' co-primary endpoints, said the press release.
Similar to Phase 2a and 2b studies for the treatment, it was well-tolerated and no treatment-related side effects were reported.
Despite this negative outcome from the trials, the company is looking forward to the commercial launch of glycopyrronium tosylate for axillary hyperhidrosis (excessive underarm sweating) this year, subject to FDA approval, and the Phase 2b trial evaluating lebrikizumab as a potential treatment for moderate-to-severe atopic dermatitis. Results from the trial will be released in early 2019.
Investor Takeaway
Cantor Fitzgerald analyst Louise Chen reiterated his buy rating for the company in late February and gave Dermira a price target of $45.00. On Monday, Irina Rivkind Koffler, Mizuho Securities analyst downgraded her rating to a hold, whereas Cowen analyst Ken Cacciatore lowered his price target from $55 to $25, but maintained a buy rating.
"The product has an FDA action date of June 30 for hyperhidrosis, and continues to be underappreciated by investors," Cacciatore told investors in a research note. He believes glycopyrronium tosylate (previously DRM04) holds "meaningful value" and could be a $500M-plus product.
From analyst ratings and opinions, Dermira's share price drop may not continue in the long term—especially when its new product (glycopyrronium tosylate) is released–which should interest investors when the time comes.
Don't forget to follow @INN_LifeScience for real-time updates!
Securities Disclosure: I, Gabrielle Lakusta, hold no direct investment interest in any company mentioned in this article.