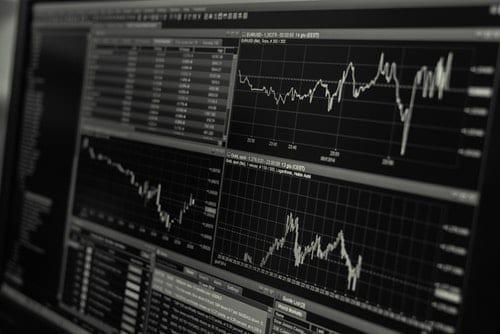 On Wednesday, Acura Pharmaceuticals released a concerning notice in its Q2 2018 financial results, admitting it may terminate or scale back operations.
While it's the time of year investors begin reading through a company's Q2 and first half of the year financial results, not all are filled with encouraging information.
On Wednesday (August 15), Acura Pharmaceuticals (OTCQB:ACUR) released a concerning notice in its Q2 2018 financial results, admitting it may terminate or scale back operations.
The notice suggested the company may even possibly seek protection under bankruptcy laws, unless itan enter into a licensing agreement or receive funding soon.
For investors, there's a chance of complete loss in value for the company. Even if Acura does secure financing to continue funding operations, there is still no assurance the proceeds will be enough to fund operations at all.
Acura also does not anticipate a time when it may sustain its business activities and grow from its product revenue.
Aside from this information in the financial results, the company reported lower figures as reported in the Q1 2018 results, which included total assets, research and development expenses and loss per share.
The net loss of US$2.8 million as reported from June 30, 2018, nearly doubled from US$1.7 million in the same period of the previous year. Acura also reported higher royalty revenue at US$0.3 million compared to US$0.1 million for the same period.
This speciality pharmaceutical company is focused on research and development of technologies and products to treat medication abuse and misuse. For over a decade Acura has been developing solutions for this market with its technologies Limitx, Impede, and Aversion.
With two drugs in active development, Nexafed with Impede with its fourth indication and Limitx immediate-release opioids for its second indication, the company has successfully developed three US Food and Drug Administration (FDA) approval drugs.
Each is marketed through different companies, Oxaydo with Egalet (NASDAQ:EGLT) and Nexafed and Nexafed Sinus with privately-held company MainPointe Pharmaceuticals.
Investor takeaway
As of market close on Wednesday, Acura's share price decreased 19.19 percent to US$0.22.
Previously listed on the NASDAQ Stock Market, the company was unable to meet the NASDAQ's requirements and moved to the OTCQB market in early February.
Ever since a 52-week share price high of US$0.84 in early January, it has seen a gradual decrease to its current 52-week low.
Investors curious about the state of Acura are encouraged to follow the company's news to monitor if the company is able to bounce back from this announcement.
Don't forget to follow @INN_LifeScience for real-time updates!
Securities Disclosure: I, Gabrielle Lakusta, hold no direct investment interest in any company mentioned in this article.