An Introduction to TSXV Life Science Stocks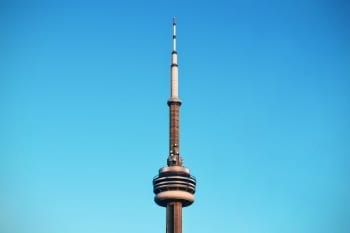 Should you decide that the TSXV is right for you, the Investing News Network has compiled a list of some medical device, genetics, pharmaceutical and biotech stocks currently trading on this exchange—as well as their area of focus.
Generally, the TSXV is known for metals and mining—that is, the opportunities it offers resource investors. Nevertheless, there is a life science market here as well, that could provide big opportunities to investors ready to do some research and get to know the technology driving these companies.
Originally born out of a merger between the stock exchanges in Vancouver and Alberta in the 1990's, the TSX Venture Exchange, or TSXV, is the Canadian small or micro cap market—similar to over the counter exchanges in the US. It's designed for small market companies.
Companies that trade on the TSXV tend to be cheaper and usually with plenty of penny stocks. Should an investor make the right selection, the payoff can be huge.

Risks of trading on the TSXV
The TSXV is well-regulated and its listings are transparent. Nevertheless, companies are not required to disclose as much information as those in the TSX or NYSE, and so the exchange is best-suited for seasoned investors who have existing knowledge of an industry.
Penny stocks are highly speculative with Investopedia even calling them more of a gamble than a legitimate investment. and while it's possible to gain big, investors should be wary of big loses.
The life science market is already a risky one, with many companies banking on the success of trials that can take years and after much work could still prove a particular drug or device ineffective. There is never any guarantee that a drug candidate will be approved or that a medical device will stay on the shelves. With smaller companies, like those listed on the TSXV, investors are less insulated when a product fails in clinical trials.
Should you decide that the TSXV is right for you, the Investing News Network (INN) has compiled a list of some medical device, genetics, pharmaceutical and biotech stocks currently trading on this exchange—as well as their area of focus.

3D Signatures Inc. (TSXV:DXD)
Provides research and visualization of a patient's chromosomal arrangement through proprietary software.
Advanced Proteome Therapeutics Corporation (TSXV:APC)
Combining anti-cancer therapies into a single agent to target tumors.
Aequus Pharmaceuticals Inc. (TSXV:AQS)
Embedded in various stages of trials for candidates fighting Epilepsy,
biOasis Technologies Inc. (TSXV:BTI)
Its platform delivers therapeutic compounds across the blood-brain barrier and into the Central Nervous System for treatment of neurological diseases
Pascal Biosciences (TSXV:PAS)
Looking for new therapeutics set to attack infections, cancers, and autoimmune diseases.
Briacell Therapeutics Corp. (TSXV:BCT)
BriaCell's proprietary whole-cell based vaccine technology platform shows potential to treat cancer patients.
CohBar Inc. (TSXV:COB.U)
Engaged in the research and development of mitochondria-based therapeutics.
Covalon Technologies Ltd. (TSXV:COV)
Set to tackle health care challenges with products in advanced wound care, infection prevention, and perioperative care.
Critical Outcome Technologies Inc. (TSXV:COT)
Its lead program, COTI-2 for ovarian and other gynecological cancers restores normal cell signaling in cancer with p53 mutations.
DiaMedica Therapeutics Inc. (TSXV:DMA)
Developing innovative treatments with a focus on neurological and kidney diseases.
Hemostemix Inc. (TSXV:HEM)
Focused on developing and commercializing a proprietary autologous cell therapy to treat ischemic diseases.
IBEX Technologies Inc. (TSXV:IBT)
Markets a line of recombinant high-purity proprietary enzymes also produces series of arthritis assays used for research purposes.
iCo Therapeutics Inc. (TSXV:ICO)
Identifies existing development stage assets for use in underserved ocular and infectious diseases.
ImmunoPrecise Antibodies Ltd. (TSXV:IPA)
A supplier of custom hybridoma development services.
Kane Biotech Inc. (TSXV:KNE)
Engaged in the development and commercialization of products that prevent and remove microbial biofilms.
Lattice Biologics Ltd. (TSXV:LBL)
Works in the field of cellular therapies and tissue engineering, with a focus on bone, skin, and cartilage regeneration
Liberty Biopharma Inc. (TSXV:LTY)
Uses the isolation of pristine adipose stem cells for research and medical applications globally.
Luminor Medical Technologies Inc. (TSXV:LMT)
Acquires develops and commercializes new, non-invasive diagnostic and risk assessment tests to aid physicians in the earlier diagnosis of disease.
Med Biogene Inc. (TSXV:MBI)
Focused on the development and commercialization of genomic-based clinical laboratory diagnostic tests.
Medicure Inc. (TSXV:MPH)
Medicure is a specialty pharmaceutical company focused on the development and commercialization of therapeutics for the U.S. hospital market.
Quest Pharmatech Inc. (TSXV:QPT)
Through its subsidiary, OncoQuest is developing antibody-based immunotherapeutic products for cancer.
Replicel Life Sciences Inc. (TSXV:RP)
Regenerative medicine company developing autologous cell therapies to treat conditions linked to a deficit of healthy cells.
Sernova Corp. (TSXV:SVA)
A clinical-stage company developing products for the treatment of chronic diseases using therapeutic cells.
Acasti Pharma Inc. (TSX:ACST)
Research and develops innovative and proprietary pharmaceutical products designed to better manage cardiometabolic disorders.
Arch Biopartners Inc. (TSX:ARCH)
Holds a variety of products targeting brain tumor initiating cells, treatment for respiratory Pseudomonas aeruginosa infections and treatment for sepsis and cancer metastasis.
BioSyent Inc. (TSX:RX)
A pharmaceutical company focused on in-licensing or acquiring innovative pharmaceutical products.
BlueOcean NutraSciences Inc. (TSX:BOC)
Develops antioxidant Pure Polar based on natural resources.
Ceapro Inc. (TSX:CZO)
Developing and commercializing functionally active ingredients for human and animal health markets through the use of proprietary technology and renewable and sustainable resources.
IntelGenx Technologies Corp. (TSX:IGX)
Drug delivery company focused on the development and manufacturing of innovative pharmaceutical oral films based on its proprietary VersaFilm technology platform.
Revive Therapeutics Ltd. (TSX:RVV)
Engaged in commercializing treatments for rare diseases, such as Cystinuria, Wilson's disease, and Rett syndrome.
VANC Pharmaceuticals Inc. (TSX:VANC)
Manufacturing and distribution of generic and over-the-counter (OTC) pharmaceuticals.
Vaxil Bio Ltd. (TSX:VXL)
Engaged in research and development of ImMucin vaccine to treat cancer.
Vitality Products Inc. (TSX:VPI)
Manufacturer, marketer, and distributor of natural health products (NHPs), including vitamins, minerals, and nutritional supplements.
This is an updated version of an article originally published on Investing News Network on October 16, 2016.D

on't forget to follow us

@INN_LifeScience

for real-time news updates!
Securities Disclosure: I, Bryan Mc Govern, hold no direct investment interest in any company mentioned in this article.Editorial Disclosure: 3D Signatures Inc. is a client of the Investing News Network. This article is not paid-for content.