Tandem Diabetes Care Applies for Medical Device License in Canada
The company anticipates launching the pump in the second half of 2018 if the application is approved.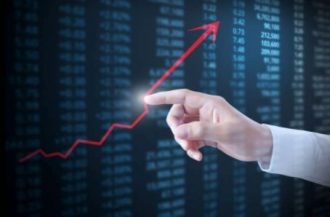 2018 is shaping up to be an exciting year for Tandem Diabetes Care (NASDAQ:TNDM) thanks to its application made to Health Canada announced on Tuesday (February 20).
This diabetes care focused company is the only to manufacture an insulin pump with a touchscreen and is now hoping to break into the Canadian diabetes market with a Health Canada medical device license. The company anticipates launching the pump in the second half of 2018 if the application is approved.
"This application is another important step toward achieving our strategic goal of bringing the benefits of the t:slim X2 Insulin Pump to people outside of the United States," Kim Blickenstaff, president and CEO of Tandem Diabetes Care said in the release.
Features of the device—other than supplying diabetics with insulin in a pump 38 percent smaller than its competitors—include a Bluetooth radio, rechargeable battery, a watertight construction, and holds up to 300 units of insulin.
Diabetes Canada states more than 3.4 million Canadians have diabetes. Over the next two years, roughly 3.5 percent of public health care spending will go towards diabetes, accounting for $16.9 billion in annual health care costs.
With Tandem's application to Health Canada, the company hopes to treat Canadians with diabetes quickly and efficiently.
"When available, the t:slim X2 will provide people in Canada a competitive choice in the durable insulin pump market, which we believe will be of particular interest as the only pump with Dexcom G5 Mobile CGM integration."
Tandem looking to go global
Breaking into the Canadian diabetic pump market isn't the only country the company is looking to enter.
In mid-February, Tandem made an agreement with Rubin Medical to distribute the insulin pumps in Scandinavia. Rubin is a privately-held company based in Sweden also specializing in diabetes care throughout Scandinavia.
Karl-Johan Öhman, CEO and Managing Director of Rubin Medical said, "We believe the t:slim X2 Pump will be well received in these countries. We're very happy to add this product to our portfolio and to be one of the first markets outside of the United States to offer this exciting option to patients and clinics."
Tandem has two insulin pumps, the t:slim X2 and the t:flex insulin pump. Through the agreement Rubin will take care of all sales, marketing and support for Tandem's products in Sweden, Norway and Denmark.
Investor Takeaway
A most recent report a from Kristen Stewart, CFA, with Deutsche Bank was released on January 9, reiterating a hold rating for Tandem's stock.
"While we believe Tandem has competitive insulin pump technology and can gain share, we believe the stock may struggle as there are continued questions around the longer-term viability of becoming profitable," Stewart said in the report.
It also said Tandem's management is "entering 2018 with increased confidence in the company's ability to more consistently deliver on its forecasts, particularly given the opportunity to pick up market share following J&J's (NYSE:JNJ) decision to exit the insulin pump business."
Kim Blickenstaff, Tandem's president and CEO, agreed to reduce his base salary to $1.00 if the company doesn't achieve its 2018 sales, which were set out at  the beginning of the year. The report gave the share price a $5.00 target when the price was at $3.11 in January.
Over the last year, shares of Tandem have decreased 87.28 percent. With its Health Canada application, however, its share price has increased the share price 23.05 percent over a one-day period to close at $2.99 on Wednesday (February 21). 2018 could be the year share prices rise back up for the company with the expansion of their product sales in Scandinavia and, possibly, Canada.
Don't forget to follow us @INN_LifeScience for real-time news updates!
Securities Disclosure: I, Gabrielle Lakusta, hold no direct investment interest in any company mentioned in this article.