Medtronic Faces Major Device Recall
Any FDA recall is a major downfall for the patients and company involved, but how were the share prices affected?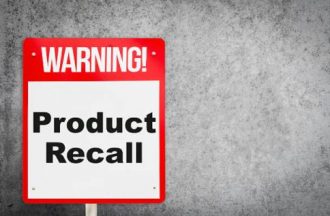 A Class I recall–which is the most serious of its kind–has been placed on four years' worth of cardiac medical devices from Medtronic (NYSE:MDT). While only 48 patients are affected in the US by this recall, Medtronic must now rebuild trust with its patients and investors.
The US Food & Drug Administration (FDA) announced Monday (February 26), some of Medtronic's cardiac medical devices manufactured between July 13, 2013 and August 8, 2017 may cause serious injuries or death. Affected devices include cardiac resynchronization therapy (CRT-Ds) and cardiac implantable defibrillators (ICDs), which have a manufacturing error preventing or delaying the electrical shock patients need for their heart to function properly.
On January 22, the company sent an urgent medical device recall to patients with the devices offering supplemental device warranty for affected devices. The notice advises patients to consider Prophylactic device replacements who have the implants, contact Medtronic sales representatives for the device warranties and insure medical staff are aware of the notice.
According to the statement, as of January 12 Medtronic had confirmed one implanted device failure resulting in "loss of high-voltage therapy related to this issue, where th patient was rescued with external defibrillation."
"Due to the nature of this issue, it is not possible to identify which of these 48 devices may fail or when they may fail," the press release said. "Further, we cannot predict how many high-voltage charges can occur prior to a potential failure."
Medtronic is a global medical device company working in four different segments: cardiac and vascular, diabetes, restorative therapies and minimally invasive therapies. The company works with distributing and developing devices directly for hospitals, clinics, and other healthcare institutions. The company was founded in the US in 1949 and has largely grew in 2014 from the biggest merger with the former Covidien.
Investor Takeaway
Though the FDA announcement about the recall wasn't until this week, investors may have heard about the news about the recall as the urgent notices were sent out to patients in January.  Shares of Medtronic have dropped 6.45 percent since January 22, from $86.05 to $80.55 as of market close on Wednesday (February 28). Northland Securities analyst Suraj Kalia maintained a hold rating last week with a price target of $80. Amit Hazan, an analyst with Citigroup, is reiterating his buy rating with a target price of $93.
This news likely won't have a major effect on Medtronic's share price moving forward as the large market cap company—who is current sitting at a market cap of $101.10 billion—has a multitude of other products and the patients affected are low.
Don't forget to follow @INN_LifeScience for real-time updates!
Securities Disclosure: I, Gabrielle Lakusta, hold no direct investment interest in any company mentioned in this article.