Medigus and HC Marbella International Hospital Announce Successful First Procedure in Spain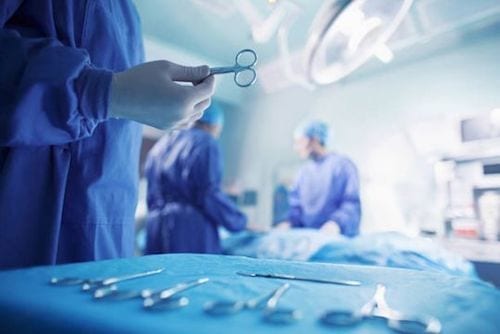 Medigus and HC Marbella International Hospital announced the first successful MUSE procedure for GERD treatment on a single patient in Spain.
Aside from clinical trials, medical devices–once approved–used in surgeries combined with patient and surgeons feedback can be important for any product on the market—and finally generate profit for the company and its shareholders.
On Tuesday (April 17), Medigus (NASDAQ:MDGS) and HC Marbella International Hospital said in a joint press release that the first MUSE procedure for GERD treatment on a single patient in Spain took place. The release stated that the surgery was successful and the subject had been released from the hospital.
The minimally invasive endosurgery developed by Medigus uses a single-use flexible transoral stapler, it merges with the latest microvisual advancements in microvisual, ultrasonic and surgical stapling.
The device is equipped with a ultrasonic sight, range finder and a micro camera allowing physicians to perform a transoral fundoplication—a surgery treating gastroesophageal reflux disease (GERD)—without an incision.
"We are looking to build on the physician interest of the MUSE procedure at Marbella, and expand availability in other areas of Europe in the future" Chris Rowland, CEO of Medigus said in the release.
In Spain, about 15 percent of the population experience GERD on a weekly basis—leaving a big window for the medical device to be used in future surgeries, which relieves a long term need. The incisionless procedure can reduce hospital stays by up to 50 percent over the invasive fundoplication procedures. Patients have reported a greater comfort during the procedure.
Medigus specializes in minimally invasive endosurgical tools and innovative imaging solutions, often to accompany the devices—such as for the MUSE. The product is US Food and Drug Administration (FDA) cleared and marked by the European Commission as an endoscopic device to perform transoral fundoplication for the GERD treatment. The disease is one of the most common chronic conditions in the world.
Investor takeaway
Since Tuesday's announcement Medigus grabbed some investor attention with a share price increase of 5.11 percent to close at $1.30 on Wednesday (April 18). However, over a one-year period, shares of the company have seen a significant decrease, dipping 56.79 percent since April 19, 2017.
As the company continues to expand through the MUSE procedure around the globe, investors may likely see a further increase in the company's share price. The company is also in the process of obtaining regulatory clearance in China, with ongoing clinical trials. The product is already available in the U.S., Europe and Israel.
Don't forget to follow us @INN_LifeScience for real-time news updates!
Securities Disclosure: I, Gabrielle Lakusta, hold no direct investment interest in any company mentioned in this article.