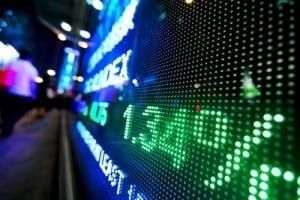 Medical devices are an important part of the healthcare field, and the industry is responsible for producing some of the most essential products on the market today.
The medical device industry is responsible for producing some of the most essential products on the market today. From bandages to pacemakers, the scope of products considered medical devices is quite vast. For investors interested in the medical devices space, the broad reach of the sector means that consumers are active in the space.
Still, despite the good investment case for the medical device industry, the sector has experienced its fair share of difficulties, particularly as falling investment and political changes have affected how business is done. Here's a medical device industry overview that looks at how investors can still turn a profit in this sector in transition.
Medical device market snapshot
Industry tracker DJX stated that 2013 was the quietest year for medical device investing in eight years. Just $2.5 billion was invested in 261 deals, recalling a very similar market to 2005, when $2.4 billion was invested across 251 deals. The market began to climb after 2005, but dropped in 2011.
Mike Carusi, an investor with Advanced Technology Ventures, has attributed this slip to an obvious shift in the market. "There are just not as many device investors as there used to be," he told The Wall Street Journal. This reduction in investment meant that the whole industry was more cautious about where and how money is invested. Don Ross, an investor with HealthTech Capital and several Silicon Valley-based angel groups, has remarked that corporate acquirers have gotten choosier about which venture-backed companies to acquire.
Nonetheless, this shrinking market isn't necessarily bad news for investors. As medical device entrepreneur and investor Mir Imran told the news outlet, "limited capital can be good, because it weeds out the weak deals." That means there is still promise in the medical device industry, but investors must be discerning about where to put their money.
Where is the profit?
A 2015 S&P Capital IQ survey found that the medical device industry's largest profit margins rest with advanced technologies. The market for conventional products, such as syringes, needles, catheters and bandages, is highly saturated, with the result being low profit margins for companies. However, most large companies produce these essential items in conjunction with more advanced technologies, which face less market competition.
Such diversified companies dominate the medical device market, with top producers including Johnson & Johnson (NYSE:JNJ), GE Healthcare (NYSE:GE), Siemens (OTCMKTS:SIEGY) and Medtronic (NYSE:MDT). Indeed, an analysis of corporate tax data collected by the IRS reveals that the top 1 percent of firms (based on asset size) accounted for three-quarters of industry receipts in 2011.
Potential setback?
The medical device industry faced a potential setback in 2010, when a 2.3-percent excise tax was introduced in the US, where the sector is concentrated. This tax was heavily criticized by lobbyists in the medical device industry who feared it would unfairly impact the space. Their primary concerns were that it would push companies to make employee cutbacks, close or move abroad, cut back on research and development and decrease capital investment in the sector.
However, according to a report by the Centre on Budget and Policy Priorities, these fears were unfounded. The report claims that the business that the medical device industry would gain from the healthcare reform would offset any negative impact of the new tax. Furthermore, there would be absolutely no impetus to move production outside of the US because the tax applies equally to imported and domestically produced products. The report ends by stating that the tax could even promote more cost-effective means of delivering care in the medical device industry.

Nonetheless, the US House of Representatives voted to repeal the tax in 2012 and 2014, and in 2013 the Senate approved a non-binding resolution supporting the repeal. In mid-December 2015, the medical device industry was given a boon with the excise tax-bill suspended for two years.
This article was originally published on Life Science Investing News on June 9, 2015.
Securities Disclosure: I, Morag McGreevey, hold no direct investment interest in any company mentioned in this article.
Related reading: