BrainsWay's TMS Device is Reshaping Brain Disorder Treatments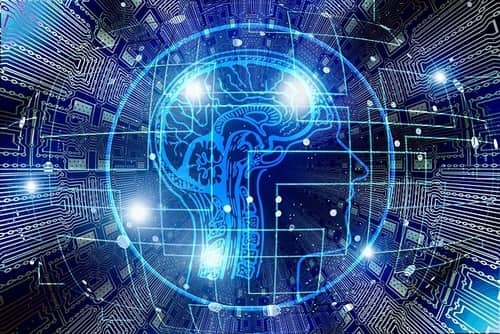 INN spoke with BrainsWay's Joseph Perekupka about how the company's deep TMS device treats depression and OCD.
BrainsWay (TASE:BRIN) is radically transforming treatment options for a range of brain disorders thanks to its deep Transcranial Magnetic Stimulation device.
The device, which is non-invasive and doesn't require hospitalization or an anesthesia, works by stimulating the brain with temporary magnetic fields. While the company has already received US Food and Drug Administration (FDA) approval for the device to treat depression and obsessive-compulsive disorder (OCD), BrainsWay is aiming to change the overall psychotherapy space with the Deep TMS device.
In an interview with the Investing News Network (INN), Joseph Perekupka, vice president of sales and operations for BrainsWay in North America, said that the company stands out in the transcranial magnetic stimulation (TMS) market because of its "differentiated technology."
Broadly, TMS is described as a noninvasive procedure using magnetic fields to stimulate the brain's nerve cells to improve depression symptoms.
"[BrainsWay is] using a unique patented coil technology where we're using magnets to create an electrical field that will penetrate the brain. The goal of it is to polarize or depolarize the neurons," Perekupka explained.
He added that the deep TMS device utilizes the electrical field to either polarize neurons and "get them moving appropriately," or depolarizes the neurons if they've been over utilized.
When it comes to treating depression, the Deep TMS device" is a cushioned helmet that stimulates the pre-frontal cortex of the brain with brief magnetic fields." BrainsWay received FDA approval for treating depression in 2013 to be used in patients who have unsuccessfully responded to antidepressant medications "in their episode of depression."
Since then, the company's device has expanded to treating OCD, which BrainWay received approval for from the FDA in August 2018. While the company received FDA approval for the device in 2013 to treat depression, this clearance from the FDA was the first ever medical device clearance to treat OCD.
The deep TMS treatment for OCD "sends magnetic pulses into deep structures of the anterior cingulate cortex," which is the area of the brain involved in OCD.
Perekupka told INN the company is "excited" about treating OCD because it is "one of the most difficult diseases to treat" from a brain disorder perspective, but said that its device can also be applied for treating other conditions because it is a "platform technology."
He explained that even if OCD doesn't fit into a person's "treatment spectrum," something like post traumatic stress disorder (PTSD) or opioid use disorder could potentially benefit from the treatment.
Case in point, in November of last year the company was chosen by the FDA to participate in the "FDA Innovation Challenge: Devices to Prevent and Treat Opioid Use Disorder."
Perekupka said that out of 250 companies that applied to take part in the challenge, only eight were chosen and BrainsWay was the only company in the TMS device space selected by the agency.
"I think it speaks to the differentiated technology that we have versus other players in the TMS market place," he said. "Depression is the foundation which [BrainsWay] built the platform off of, but OCD is the first step on that new ladder towards different treatment options."
Most recently, BrainsWay launched a program called "Launchpad to Success," which will see physicians introduce patients to the company's deep TMS device to treat OCD.
Some of the program's initiatives will include consulting and reference materials to help physicians design a personalized treatment protocol. This could include showing a patient a picture of something that could provoke OCD and asking a series of questions about how that made the patient feel.
Additionally, Perekupka said the company has several ongoing clinical trials this year that interested investors can watch for, which includes treating PTSD, smoking cessation and bi-polar disorder.
While BrainsWay is currently only listed on the Tel Aviv Stock Exchange, the company filed for a US$30 million NASDAQ offering in January of this year. Although Perekupka couldn't provide further details, he said it will be something interested investors should watch for this year.
"[Listing on the NASDAQ will be] exciting for us because it'll give us greater visibility and … puts us on the map," he said.
Don't forget to follow @INN_LifeScience for real-time updates!
Securities Disclosure: I, Jocelyn Aspa, hold no direct investment interest in any company mentioned in this article.
Editorial Disclosure: The Investing News Network does not guarantee the accuracy or thoroughness of the information reported in contributed article. The opinions expressed in these interviews do not reflect the opinions of the Investing News Network and do not constitute investment advice. All readers are encouraged to perform their own due diligence.