Long Way to Go for Gene Therapies, 2018 Outlook Panel Says
Experts of the industry agreed the recent advances of gene therapies are exciting, but there is still a lot of upside to be discovered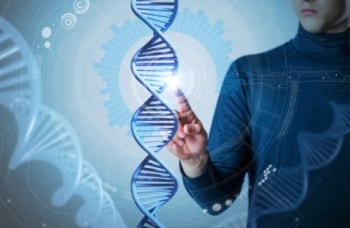 Monday (January 8) marked the first day of the Biotech Showcase conference in San Francisco, California, and the Investing News Network (INN) was there to take in panel discussions with experts and analyst insight in the markets.
In the genetics field, investors have shown their willingness to enter the space of novel therapies, however experts in one panel on Monday at the conference  said there is still an uphill battle before we see uniform results.
"There's a long way to go," Geoff Nichol, senior vice president of global clinical development and chief medical officer for BioMarin Pharmaceutical (NASDAQ:BMRN) said of the current development in the gene therapy sector.
The panel, which also included Sandy Macrae, CEO of Sangamo Therapeutics (NASDAQ:SGMO), Bill Lundberg, chief science officer of CRISPR Therapeutics (NASDAQ:CRSP) and Amber Salzman, president and CEO of Adverum Biotechnologies (NASDAQ:ADVM), discussed various topics like the manufacturing expectations for companies in this space and eventual reimbursement for commercial therapies.
On the topic of data efficacy and the amount of data available, the panel agreed the researchers reached unprecedented levels that would have been cause for celebration in the past, but one member argued it still needed more.
Macrae argued the genetics industry has a "dependence of single patient results" and that there needs to be a maturity period for new data. He said all results needed to be more robust for the industry to really thrive forward.
Manufacturing challenges for genetic companies
At one point the panel of experts touched on the subject of planning ahead for commercial therapies and the manufacturing process.
"It's often boring to investors… but it's very important, Lundberg told the full-room audience. He added investors often want to hear about the big numbers or the "cool science" but it was crucial for them to ask questions on delivery for the therapies.
Macrae said companies involved in trials in the space, needed to plan ahead for the crucial phase 3 of a candidate. "It's no longer about having a nice result," he said emphasizing his criticism of a single patient result dependency.
"Now we're starting to see the different vectors, different promoters for manufacturing techniques so we actually have a shot at correcting enough of the cells in different cell organisms and that's what's so exciting," Salzman said of the manufacturing development seen in the industry. " Even if the first data coming out isn't a home run, even if it's a first base… at least we're on the way to really making a huge impact on patients lives."
Investor Takeaway
There are a variety of interesting developments to the genetics industry brewing for investors, from multiple companies working on promising candidates, to leaders seeing major advances across the board. But as evidenced by a bump in the road for the genome-editing tool CRISPR-Cas9 last week, stocks can take a hit when there's a lot of promise but not enough robust results.
Stay tuned for our additional coverage on the Biotech Showcase conference, where we will post information on the various panels and the work of presenting public companies. Follow us on Twitter at @INN_LifeScience for photos from the show floor.
Don't forget to follow us @INN_LifeScience  for real-time news updates.
Securities Disclosure: I, Bryan Mc Govern, hold no direct investment interest in any company mentioned in this article.