Rennova Health Launches AMSG, a Machine Learning AI in the Genetic Testing Market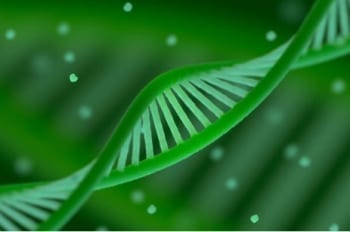 Rennova decided to spin off its genetic division and create a brand new, publicly traded company, INN interviews the CEO of this game changing genetic testing company.
The genetic testing market has soared to new heights, thanks to mainstream tests sold through the promise of completion of a family tree in medicine. However, patients started taking tests to find out specific details about their bodies and systems. As such, a new publicly traded company wants to bring real medical applications to these tests back.
Rennova Health (NASDAQ:RNVA) announced on July 12 the launch of Advanced Molecular Services Group (AMSG) as its own company set to begin trading near the end of September this year.
"We believe this spinoff will create value for Rennova stockholders while allowing AMSG to develop and mature with its own capable management team," Seamus Lagan, CEO of Rennova said in the release. "AMSG's industry-changing platform will soon be available directly to providers and patients, and is consistent with the combination of science and technology that we believe will create improved healthcare in the future."
According to Rennova, AMSG compromised of more than the $6 million invested in medicine and health technology components. The new company states it will focus on bringing "advanced machine learning" in precision medicine to patients, physicians, and care teams.
"The Company's machine learning breakthrough uses computer algorithms to propose new treatment applications for specific combinations of genes, thereby helping research scientists understand individual differences in patients.machine learning breakthrough uses computer algorithms to propose new treatment applications for specific combinations of genes, thereby helping research scientists understand individual differences in patients," Rennova explained in the announcement.
The Guardian reported the consumer genetic testing market was worth around $70 million and it was expected to reach $340 million by 2022.
With the news of the announcement and the possibility of a boost to the genetics sector, the Investing News Network (INN) had the opportunity to talk with the CEO for this new company, Scott Jenkins. The interview has been edited for clarity and brevity. Read on below to find out what Jenkins had to say.

INN: Why don't we start with the decision to spin off AMSG; what was the reason behind that?SJ:
Rennova had collected a series of assets over time; some of the assets worked really well together, some of them were difficult in terms of being able to understand how to integrate the systems.
The idea is that those are different customer sets and they have a different value proposition. The Meditox business for Rennova and the newer hospital business are much more market known–growth would be at a certain rate. The others are a little more unpredictable. They are new science that needs to be applied to the markets and we need a space to grow.
Having an area of focus within the new company allows us to take these assets that are blinded and hidden within Rennova and allow us to really focus them on the market. So, I think the idea is that they just weren't able to blossom, if you will, inside of the larger Rennova.
INN: The new company will also have its own publicly traded stock, right?SJ:
We are looking to match the shareholders in a one-to-one that will be publicly traded, which allows us to attract the right type of investment to be able to grow. Very often these companies that have these innovative technologies… try to move through the venture route. Having access to the public market allows us to take advantage of a couple of market trends and we can get investors around those trends which we are excited about.
INN: According to the initial release on AMSG, the phrase "industry-changing platform" was used to describe what you guys would be working on, could you talk about this?SJ:
I've spent a ton helping build the health care team at IBM (NYSE:
IBM
), at Apple (NASDAQ:
AAPL
), and at Dell (NYSE:
DVMT
). So understanding what's underlying Watson and the logic behind it was one of the beginnings. Building this for the market, we are looking at a technology that's possibly even more advanced in terms of being able to do this correlation, but the trick is to really understand how the analysis can be successful.
When we talked about 'industry changing,' we do believe that these expert systems and this machine learning system will continue to give us an understanding about the subcategories of disease and that machine learning aspect built into our platform in addition to our almost decade long collection of data puts us in a pretty good position moving forward.
"When we talk to cancer patients today, all of them have an understanding of genetics impact"
INN: What's your outlook on the genetic market right now?
SJ: We look at things like 23andMe, to some extent that's almost like a hobby genetic analysis… then similarly we see things like the Neo project from National Geographic where I don't know that it is necessarily creating medically relevant information.
What I do see it doing is creating an awareness of value for the population, it's no longer a foreign thing or a thing to be afraid of, it's something that falls into the category of what I like to describe as 'tell me more about me' and so when we talk to cancer patients today, all of them have an understanding of genetics impact both from 'what's the right drug for me?' as well as 'how am I different from other people?

INN: You make a point about patients need to have more info on their bodies and what's afflicting them, especially in cancer patients. Why do you think personalized medicine has taken so long to fully take off?SJ:
Health care as a gross generalization is seen as a paternal advocation, it's sort of an older view but it's kind of how it had been for a long time. I've given up worrying about myself, I've allowed someone else to do it and in the process of single payer or in the process of insurance reinforces that model that someone else is paying for it and someone else is taking care of me. Most of the physicians don't use any genetic profiling or genetic information in their practice whatsoever.
I think the difference is people are starting to be aware of [genetic testing], people are starting to go to higher deductible plans which means every decision they make is a dollar out of their pocket and people are tired of being a guinea pig with a one size fits all drug.
"People are tired of being a guinea pig with a one size fits all drug"
INN: The market and some genetic stocks haven't seen a big performance this year – what do you think will be the difference for AMSG moving forward and what's the idea or concept that you can sell and that will translate better to investors?
SJ: I would hate to be one that says 'well we'll make it' when no one else has. I've spent about three years as an … investor in the medical device technology, medical diagnostics technology and that's the worst of the worst. Health care is the smallest, thinnest line of investment out of this overall pool because it takes a long time to get adopted, it takes a long time to be successful, it's highly regulated with mandatory penalties out of hiccups. The single determinant of three trillion dollar health care spending in the US really revolves around diagnostics. The transformation of what should be a $500 billion savings has to do with telling people what they will have, what they will respond to and what's successful, and that doesn't really exist today.
Unfortunately [we] are terribly punished by companies like Theranos who got in on the hype, sold the hype cycle, then the curtain was pulled back and anyone who wasn't thinking that they were going to change the world or get rich got stung and so they hurt everyone terribly.
We are going to speak directly to the consumers. I see us creating value in things that are incredibly prevalent in the market, we're looking at mental and behavioural health and we have to be the only company with an FDA approved test for Pharmacogenomics on three genes plus the three gene combination, all five panel DNA.
When you look at other competitors in the space, people that have made their name and made their money charging exorbitant amounts, they are trying to tie up a lot of these other organizations. Their test is not FDA approved… the tech that they use, we can replicate at a fraction of the cost and we can create value in the future that we don't see them doing at this point.
If you think about where their price is and the people that can afford that price, we're moving to a whole new economic game that opens up the market to a massive amount of the population.
INN: Tell me about your personal goals for the new company AMSG this year?
SJ: For this year we want to be in the market, we want to have the success on a very focused execution. We have a series of test for a very specific market and our goal is to really get that awareness to occur, bring the message to the people, to patients, to their circle of care, to their physicians and organizations. We have what we consider to be a better alternative than what they may be using today or things they may be considering today.
My goal is that one person says 'hey a friend of mine told me about this, I loved it I ordered it, and it works great it's exactly what I need for me and my family.
Don't forget to follow us @INN_LifeScience for real-time news updates!
Securities Disclosure: I, Bryan Mc Govern, hold no direct investment interest in any company mentioned in this article.
Editorial Disclosure: The Investing News Network does not guarantee the accuracy or thoroughness of the information reported in contributed article. The opinions expressed in these interviews do not reflect the opinions of the Investing News Network and do not constitute investment advice. All readers are encouraged to perform their own due diligence.