Whether biotech stocks keep up the scorching pace of 2013 remains to be seen, but we can count on one thing going forward, says Cantor Fitzgerald Senior Analyst Mara Goldstein. We are still in a catalyst-driven market. In this interview with The Life Sciences Report, Goldstein discusses four names with approaching milestones that she believes are important growth drivers. Her fifth pick is a binary event story, meaning it could skyrocket on good data or plummet on bad.
Source: George S. Mack of The Life Sciences Report (2/20/14)
Whether biotech stocks keep up the scorching pace of 2013 remains to be seen, but we can count on one thing going forward, says Cantor Fitzgerald Senior Analyst Mara Goldstein. We are still in a catalyst-driven market. In this interview with The Life Sciences Report, Goldstein discusses four names with approaching milestones that she believes are important growth drivers. Her fifth pick is a binary event story, meaning it could skyrocket on good data or plummet on bad.
The Life Sciences Report: With stock prices up, I know companies want to raise money through secondary offerings. Do you feel this trend is strong right now, or is it showing fatigue?
Mary Goldstein: Let me take the second part of your question first. The question of fatigue is important because, with so much interest in financing in the past year, there has been a lot of discussion around whether the pent-up demand from previous years is gone and whether there is as much opportunity as there was in 2013 for financings to continue.
We have seen a fair number of companies raise capital thus far in Q1/14. In fact, this past January was the second strongest January on record since 1994 in terms of total money raised. The desire to secure financing is well know among biotech investors, and there does seem to be a strong dynamic to ride any potential wave of enthusiasm that gets generated at the beginning of the year because of conferences, such as the JPMorgan Healthcare Conference. That conference typically kicks off the year, and many companies try to extend cash runways by financing early in the year. Three and four years ago, companies had to finance because they were running out of cash, and funding was needed to get to that next data point. Now, companies are financing around data points, and that is a very different value proposition.
TLSR: Are you saying that companies are extending their cash runways even though they may not need the money today?
MG: I think that if you're a biotech executive, cash and cash runway are always a concern given the long road from discovery to commercialization. My point was that financings are not happening solely to extend cash runways, although that is an important consideration. They're also occurring around data releases, which have an impact on valuations.
TLSR: We've seen a lot of initial public offerings (IPOs) in the last year. Does the IPO market still look strong to you? If it does, does it look frothy?
MG: As an analyst, I watch financings as a surrogate for demand in the sector. Despite more than $20 billion ($20B) of equity capital coming into the biotech industry in 2013, the beginning of 2014 has shown some legs, with the appetite for biotech financings still in evidence. While one could argue that backlog and pent-up demand drove financings last year, one could also argue that investors have had a greater appetite for riskier and higher return stocks. I think the combination of those factors helped to fuel a robust IPO market. The question, in my mind, is whether conditions exist that facilitate demand for financings. Already in 2014, we've seen $5.5B in capital raised in the biotech sector, with more than $1B in IPOs and roughly $2B in follow-on offerings.
TLSR: Mara, what about the maturity of the IPO companies?
MG: If we are speaking to stage of development, I think it is mixed. Of the class of 2013, close to 50% of the IPOs were in phase 2, another 35% or so were in phase 3, and the remainder were earlier stage. I believe that breakdown is consistent with IPOs that have been priced thus far in 2014. But I think you've touched on an important point about the ability of companies to continue to advance drug candidates in capital raising-constrained environments. Of the 40 or so IPOs in 2013, a considerable number came to market having already advanced lead candidates into mid-phase testing.
TLSR: Are companies themselves mature enough when they go public, or are you seeing lower-quality companies that perhaps don't have clear pathways to pharma partnerships or product commercialization?
MG: I wouldn't confuse quality with development stage, because some very high quality companies are going public at earlier stages of development. Clearly the market has an appetite for stocks where investors believe that a high value return can be accelerated, such as for companies developing drugs for orphan disease.
TLSR: You mentioned the excitement and enthusiasm coming out of the JPMorgan Healthcare Conference. Were companies talking about any new regulatory or other trends that you can detect from their presentations?
MG: From company presentations in general, and from the dialogue that I broadly observed, it seems as if companies are engaging the U.S. Food and Drug Administration (FDA) earlier in the process than they have in the past. That is, of course, a good thing because the more that can be ironed out early on, the less regulatory risk later.
TLSR: Mara, do you have a current theme for growth-oriented investors?
MG: I continue to think that this is very much a catalyst/milestone-driven market for biotech stocks. We definitely saw that last year, and I think we'll see a continuation of that. In the lead-up to 2013, when capital markets were constrained and the biotech sector was struggling with a host of different issues, clinical trials still advanced, with some companies making progress, albeit quietly. But even as clinical programs were advancing—let's say, in 2009–2011—there was not necessarily commensurate interest in the stocks as investment vehicles. Now, a fair number of companies with midstage and later-stage pipeline products are hitting milestones that are, in essence, driving value creation. I don't think that trend has played out yet.
TLSR: Could we talk about some companies, please? Which name would you like to start with?
MG:NewLink Genetics Corp. (NLNK:NASDAQ.GM) is working in the field of immunotherapy, and is a stock we like a lot. The company has a platform technology to develop therapeutic vaccines, taking advantage of the concept of innate immunity to stimulate an immune response to cancer without the need to personalize treatment for each patient. NewLink has a phase 3 trial underway, testing its HyperAcute platform in pancreatic cancer. This program is known to investors as HyperAcute Pancreas, or algenpantucel-L. The company has built interim checkpoints into the program, and the initial one is pending, but final data readout, if the trial doesn't stop early, could be sometime in 2015. This is the company's most advanced program, and is being tested in lung cancer and melanoma, as well as a few other indications.
What's generating a fair amount of interest today is a second platform technology, which has been under the radar screen for quite some time, inhibition of indoleamine 2,3-dioxygenase (IDO) as a way to block tumor immune escape. The IDO pathway is a checkpoint pathway, and there is much interest in checkpoint inhibitors in oncology right now. Cancers suppress the immune system so that tumor cells are not recognized by a person's innate immunity. The idea behind the IDO and other checkpoint inhibitors is that cancer cells may use the IDO pathway to facilitate survival, growth, invasion and tumor recurrence.
NewLink has two IDO pathway inhibitors—two distinctly different molecules. One is indoximod, which is in phase 2 for metastatic prostate cancer and metastatic breast cancer. Another, NLG919, is in phase 1 for recurrent advanced solid tumors. The interest in NewLink's IDO inhibitors is driving a lot of the interest in this stock, in addition to the HyperAcute vaccine platform.
TLSR: Would you tell me what other checkpoints, aside from IDO, are interesting in oncology today?
MG: Checkpoint inhibition, broadly speaking, refers to immune checkpoints that facilitate tumor immune escape. The two most well known to the investment community are CTLA-4, or cytotoxic T-lymphocyte antigen-4, and programmed death protein 1 (PD-1).
TLSR: NewLink's IDO inhibitors are still in early and midstage development—NLG919 in phase 1 and indoximod in phase 2. Do we have any indication of efficacy at this point?
MG: We've seen some phase 1 data on the indoximod compound. The data essentially suggest that there is a response, that the drug's profile looks reasonable in the field of oncology and that this candidate should be explored further.
TLSR: NewLink shares are up 27% in the past four weeks. Even though the IDO inhibitors are not the lead programs, do you think this platform may be what's moving this stock so dramatically?
MG: I definitely think IDO is a piece of that. Two things have occurred. One, the visibility of the IDO platform is improving. The company recently held a key opinion leader meeting, to which it invited the investment community. The meeting was very well attended and generated a lot of interest. The second component has been the HyperAcute platform and the pancreatic cancer trial (IMPRESS), now in phase 3. We have been waiting for an interim look into the IMPRESS trial, which is event-based. As the trigger number of events has not been reached yet, the interim has not occurred. There had been expectation that the interim would occur in mid or late 2013, and it still hasn't happened.
When a time trial takes longer than expected, investors will typically believe that either the active arm is working very well, and that's why the trigger point has not been reached, or that perhaps the company has miscalculated, and both arms are doing better than expected. We won't know until the final data are released, but I think the fact that it has taken a while to get to an interim point in this trial is creating a calming effect, at least so far.
TLSR: This IMPRESS trial is being conducted under a special protocol agreement (SPA). Does that carry any special meaning for you as an analyst?
MG: An SPA allows a company to work out trial details with the FDA ahead of time, so that there are fewer questions about how the trial was conducted after it is finished. An SPA also allows, theoretically, for a more rapid review. As an analyst, it says not so much that the trial is derisked, but that there is less regulatory risk because the company has worked out issues up front.
Then again, the risk in doing a trial under an SPA is that if the standard of care changes while you're in your trial, and you're committed to completing it one way, some nuance of data could make the trial less relevant. In general, however, I think the benefits certainly outweigh the detriments.
TLSR: What other companies are competing in the IDO inhibitor pathway space?
MG: The only company that I know has a molecule in a similar stage of development is Incyte Corp. (INCY:NASDAQ). I do not cover this company.
TLSR: Another company, please?
MG: I continue to like Celldex Therapeutics (CLDX:NASDAQ) a lot. Celldex was one of the best performers in the biotech market last year. I liked it because I thought there was huge opportunity stemming from the multiple data points the company would reach throughout the year, and in particular, in the second half of 2013. I think that continues to be the case for 2014.
Celldex has a phase 3 program for rindopepimut (a peptide-based vaccine) for a particular form of glioblastoma multiforme, or brain cancer. Another phase 3 program, METRIC, is evaluating CDX-011, also known as glembatumumab vedotin, in triple-negative breast cancer. The drug is a monoclonal antibody-drug conjugate targeting glycoprotein (transmembrane) nmb (GPNMB) over-expression in breast cancer. Screening for this trial is currently underway. The company should see data for CDX-1135, for a rare orphan drug indication called dense deposit disease, in 2014. And there will be more data on the CDX-1127 program, which is a monoclonal antibody targeting CD27, which is involved in the activation of lymphocytes.
I think there is still opportunity in the stock, based on visibility of the pipeline. I think that to some degree, as with last year, data points are skewed toward H2/14 rather than H1/14. Nonetheless, Celldex is a name that we continue to like, particularly because the stock really sold off in Q4/13, most likely profit taking after such a strong year. I think investors can pick up some lost ground in the coming year.
TLSR: You're also following one company in the cancer stem cell space. Tell me about that, please.
MG: I like Verastem Inc. (VSTM:NASDAQ). The cancer stem cell space is very interesting, building on the work of Dr. Robert Shapiro, a founding member of the Whitehead Institute for Biomedical Research and a professor at Massachusetts Institute of Technology. Dr. Shapiro's work led to the discovery of a phenomenon called the epithelial-mesenchymal transition, or EMT, which is central to the idea that certain cancer cells are able to travel in the body and seed new tumors, but are able to evade traditional chemotherapy. Verastem has licensed certain "know-how" from Dr. Shapiro's lab, and uses this to develop drugs that target cancer stem cell pathways. The drug that is furthest in development is defactinib, an inhibitor of focal adhesion kinase, or FAK, which is a pathway that promotes growth and survival of cancer stem cells. The initial clinical program is in mesothelioma (malignant pleural mesothelioma, specifically), as well as KRAS-mutated non-small cell lung cancer. The company believes it has identified a biomarker allowing for an enriched patient population for the clinical trial. We could see some data emerge this year. The company is also conducting a small bridging study looking at defactinib in a Japanese population, and hopes to use this data as a segue into a broader registration study for the Japanese market by incorporating Japanese sites into the phase 2 COMMAND study. I believe there may be information on this in H1/14.
We think that Verastem's shares will benefit from advancing clinical programs, and that forms the basis of our thesis on the shares.
TLSR: That bridging study in Japan has only 18 patients, right?
MG: It is a small study—a dose escalation study—looking at safety, pharmacokinetics and pharmacodynamics in a Japanese population. For drugs to be approved in Japan, it is typical for regulators to require data in Japanese patients, as variations among patient populations do exist and can have an effect on safety as well as efficacy. Because the study is a fairly classic dose escalation trial, it's not a large population. If the data for this population is consistent with other data sets, Verastem will request that Japanese sites be allowed to roll into the COMMAND study, which could be considered a registration trial.
TLSR: The upcoming catalysts with Verastem are what?
MG: Number one is the bridging study, and, second, more data on defactinib. The company also has two other candidates, VS-5584 and VS-4718, both of which are in phase I. We expect data presentations throughout the year. But the greatest focus will be on defactinib, the outcome of the bridging study in Japan and the results of a phase 1b trial exploring a combination with paclitaxel in ovarian cancer.
TLSR: Another name?
MG: We haven't talked that much about the large-cap names, but I continue to like Celgene Corp. (CELG:NASDAQ). It's a name that we liked last year because we saw a lot of opportunity for share price expansion based on the accelerating sales and earnings numbers. I think we'll continue to see that in 2014—the numbers will continue to go up and the company will continue to raise guidance through the year.
Celgene has a very large phase 2 pipeline that should gain visibility through this year, and this is in addition to its suite of drugs in the process of rollout and launch. Apremilast, a drug that will compete in the psoriasis and psoriatic arthritis space, will launch later this year. We think expectations for that drug might be low, and we see that as an opportunity.
TLSR: Another name?
MG: I have one more name I'll talk about today. Sunesis Pharmaceuticals Inc. (SNSS:NASDAQ) is conducting a study that has the potential to be transformative. The company is set to deliver the most pivotal of all pivotal data points, the readout of the phase 3 VALOR study looking at vosaroxin in acute myeloid leukemia (AML). This is a binary endpoint, looking at overall survival in the setting of first relapse/refractory AML. Either the trial will demonstrate efficacy, and the shares will increase in valuation, or the results will show the opposite and the shares will contract. That has been a big overhang on the shares, particularly because other development programs have yet to enter human trials.
What we really like about Sunesis is the trial design of the VALOR study. We think the trial is very derisked because of the use of an adaptive design that allowed additional patients to be added into the study to ensure appropriate statistical powering over a range of possible outcomes. AML, however, is a very risky category to develop a drug in, since the success rate of trials in this indication is about as close to zero as one can get. The company has set a very high bar in terms of seeking success in this indication.
At the same time, we like the unique attributes of the vosaroxin molecule and how it fits into the current treatment frame. We think Sunesis shares represent a value creation opportunity, though we understand the risk/reward axis.
TLSR: Thank you so much. Always a pleasure.
MG: Thank you.
Mara Goldstein joined Cantor Fitzgerald & Co. from Thomson Reuters, where she served as director of research for Reuters Insight. Goldstein was initially responsible for the firm's healthcare research practice, and later assumed responsibility for all research activities and sectors. Prior to that, Goldstein was an executive director and senior pharmaceutical analyst at CIBC World Markets. At Cantor, Goldstein covers the biotechnology sector. Goldstein also worked at Alex Brown & Sons and CS First Boston. She holds a bachelor's degree in economics from Purdue University.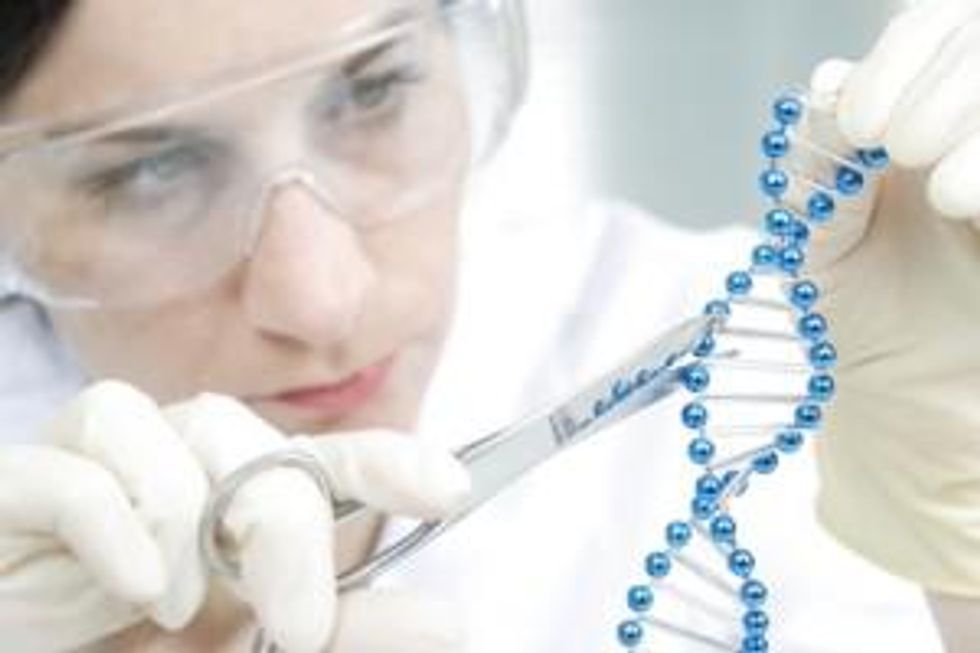 DISCLOSURE: 
1) George S. Mack conducted this interview for The Life Sciences Report and provides services to The Life Sciences Report as an independent contractor. He or his family own shares of the following companies mentioned in this interview: None.
2) The following companies mentioned in the interview are sponsors of The Life Sciences Report: None. Streetwise Reports does not accept stock in exchange for its services or as sponsorship payment.
3) Mara Goldstein: I own or my family owns shares of the following companies mentioned in this interview: None. I personally am or my family is paid by the following companies mentioned in this interview: None. My company has a financial relationship with the following companies mentioned in this interview: For important disclosures on companies mentioned, please go to cantor2.bluematrix.com/sellside/Disclosures.action. I was not paid by Streetwise Reports for participating in this interview. Comments and opinions expressed are my own comments and opinions. I had the opportunity to review the interview for accuracy as of the date of the interview and am responsible for the content of the interview.
4) Interviews are edited for clarity. Streetwise Reports does not make editorial comments or change experts' statements without their consent.
5) The interview does not constitute investment advice. Each reader is encouraged to consult with his or her individual financial professional and any action a reader takes as a result of information presented here is his or her own responsibility. By opening this page, each reader accepts and agrees to Streetwise Reports' terms of use and full legal disclaimer.
6) From time to time, Streetwise Reports LLC and its directors, officers, employees or members of their families, as well as persons interviewed for articles and interviews on the site, may have a long or short position in securities mentioned and may make purchases and/or sales of those securities in the open market or otherwise.
Streetwise – The Life Sciences Report is Copyright © 2014 by Streetwise Reports LLC. All rights are reserved. Streetwise Reports LLC hereby grants an unrestricted license to use or disseminate this copyrighted material (i) only in whole (and always including this disclaimer), but (ii) never in part..
Streetwise Reports LLC does not guarantee the accuracy or thoroughness of the information reported.
Streetwise Reports LLC receives a fee from companies that are listed on the home page in the In This Issue section. Their sponsor pages may be considered advertising for the purposes of 18 U.S.C. 1734.
Participating companies provide the logos used in The Life Sciences Report. These logos are trademarks and are the property of the individual companies.
Investing News Network websites or approved third-party tools use cookies. Please refer to the  cookie policy for collected data, privacy and GDPR compliance. By continuing to browse the site, you agree to our use of cookies.