What is Biotech Investing?
This promising sector requires patience and analysis of what companies produce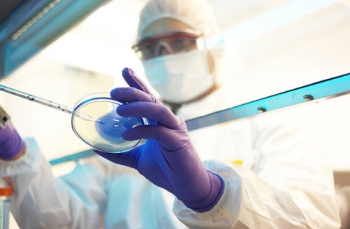 In the cleanest form, biotechnology refers to the sector that through cellular and biomolecular methods to improve or create products in various industries. Public companies involved in biotech tend to stay close to the medical landscape, they can have a bit more freeway as to what kind of business they wish to pursue.
The majority of biotech companies are engaged in the long-term research and development of new medicines and vaccinations. However, the field extends beyond this particular focus on healthcare. Increasing agricultural efficiency in order to feed the world's hungry to developing biofuels to reduce the energy required for manufacturing, showcase the industry's diverse and rapidly expanding.
Here, the Investing News Network (INN) provides an overview to help better answer the question of "what is biotech investing?"
What is biotech investing? What to know before choosing a stock
Earlier this year investing firm Oppenheimer revealed it was optimistic on the whole biotech sector, despite a lackluster previous year for the industry. "Accordingly, the firm is of the view that the group appears positioned for a positive reversal based on valuation and relative performance for the past two years," Benzinga wrote of Oppenheimer.
Robert Overell, chief executive officer of PhaseRX (NASDAQ:PZRX) wrote an essay on his experience in this sector, with one of the keys to success being the ability to produce solid scientific findings. He wrote how essential it is for investors to be able to know when a company is about to enter a specific research area, even though their stock may not be at the right price.
Overell also suggested before doing any investing to just take a look at their tech product and just inspect how simple and direct of a product it is.
"[S]cience can help you or hurt you. It doesn't lie. Good companies are founded on – and benefit from – good science," Overell wrote.
What is biotech investing? Market moving forward
A 2016 market report from Deloitte projected biotech drug sales to reach $445 billion by 2019, a significant increase from the kind of numbers the sector was pulling in the earlier part of the decade. However, when it comes to the drug market, pharmaceutical companies are still the dominant ones.
"Although biotech drugs have steadily carved a niche for themselves in the pharma market, traditional chemical-based drugs continue to dominate life sciences sector sales," the report indicated.
A US Department of Commerce report further explained the less clear distinction between biotech companies and the pharmaceutical sector. Biotech often seeks novel drugs or therapies in areas of interest and so the research and resulting products bring the two industries closer and closer.
The report titled 2016 Top Markets Report Pharmaceuticals explained, "most major multinationals now incorporate both biologics and generics subsidiaries in their portfolios."
"[T]he high manufacturing and regulatory costs involved in developing these drugs further clouds traditional distinctions between innovative and generic business models and investment cycles," the report stated.
A proper way to gauge the market is through hyper-focused Exchange Traded Funds (ETF). For the most part, the ETFs have seen positive returns in 2017 despite the instability of health care services in the US.
Don't forget to follow us @INN_LifeScience for real-time news updates!
This is an updated version of an article first published on the Investing News Network in 2015.
Securities Disclosure: I, Bryan Mc Govern, hold no direct investment interest in any company mentioned in this article.