What is Biotech Investing?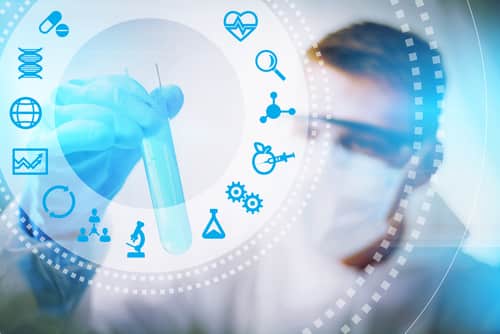 What is biotech, and what does it mean to invest in this industry? Our breakdown covers what it is, where it's been and where it's going.
To understand biotech investing, it's important to know that biotech refers to harnessing cellular and biomolecular processes to improve existing products or develop new ones.
The majority of biotech companies are engaged in long-term research and development on new drugs, vaccinations and diagnostics. The world's largest biotechnology companies in the world include Amgen (NASDAQ:AMGN), Regeneron Pharmaceuticals (NASDAQ:REGN) and Biogen (NASDAQ:BIIB).
Of course, the focus of the biotech sector extends beyond healthcare. Objectives such as increasing agricultural efficiency to feed the world's hungry and developing biofuels to reduce the energy required for manufacturing show the diversity and rapid expansion of the biotech industry.
Below the Investing News Network provides an overview of the biotechnology sector to help better answer the question: What is biotech investing?
What is biotechnology?
Building on the explanation above, biotechnology is classified as technology founded on biology. According to Bio.org, biotechnology products are developed to fight debilitating and rare diseases while using clean energy and sustainable manufacturing processes.
Research from IBIS World indicates that the biotech market in the US has various areas of focus, including technologies related to human and animal health, natural resource recovery and agriculture.
The majority of companies that responded to a BIOTECanada survey classified themselves as health biotechnology companies; the second most common classification was research and development, followed by agricultural and veterinary biotechnology and medical device technology.
As it currently stands, there are hundreds of existing biotech products, as well as others in development for untreatable diseases, making the market a sound potential investment. Generally speaking, biotech products are geared towards lowering infectious disease rates, treating life-threatening diseases and providing individuals with treatments to reduce health problems and side effects.
State of the public market
2019 was interesting for the biotech sector in terms of the high number of initial public offerings (IPOs); merger and acquisition (M&A) activity and niche therapeutic areas also garnered attention.
2020 has been another banner year for IPOs in the biotech sector. As of early November, the total deal value for IPOs was up 58 percent over 2019 values. The year has also been notable for the high amount of M&A related to special purpose acquisition companies (SPACs). SPACs offer companies an alternative route to going public by raising capital through an IPO to acquire or merge with another company.
"There has been a 250% increase in SPAC M&A deal volume in 2020 compared to 2019," as per Pharmaceutical Technology. The increase in SPAC M&A activity this year has been attributed to disruptions in the traditional IPO process brought on by the COVID-19 pandemic.
In terms of US Food and Drug Administration approvals, in 2018 the agency set records with 59 novel drug approvals; the agency then approved 48 novel drugs in 2019. As of December 1, 2020, there had been 47 novel drugs approved for the year focused on ailments such as cancer, multiple sclerosis, cardiovascular disease and Parkinson's disease.
Notably, Gilead Sciences' (NASDAQ:GILD) Remdesivir received approval in October for the treatment of COVID-19 patients.
Recent market activity has also centered on biotechnology exchange-traded funds (ETFs), which have been making waves since Pfizer's (NYSE:PFE) mid-2019 blockbuster acquisition of cancer therapy company Array BioPharma (NASDAQ:ARRY) for a staggering US$11 billion.
Now the COVID-19 pandemic has brought even more market attention to biotech ETFs. According to CNBC, investor interest is shifting to biotechnology ETFs such as the iShares NASDAQ Biotechnology ETF (NASDAQ:IBB) and the SPDR S&P Biotech ETF (ARCA:XBI) for large market capitalization exposure.
Other biotech ETFs, such as the ALPS Medical Breakthroughs ETF (ARCA:SBIO), are attracting interest due to holdings focused on cancer and immunotherapy treatments that are nearing final clinical trial stages.
Market moving forward
Although Big Pharma is still the major player in terms of income, Fior Markets predicts that the global biotechnology market will have a compound annual growth rate of 7.02 percent between 2020 and 2027 to reach US$833.34 billion by the end of the forecast period.
"The biotechnology drug discovery process is majorly required for diseases such as heart stroke, cancer, asthma, hypertension, etc. The rise in demand for diagnostics and therapeutics solutions for these chronic diseases is fuelling market growth," its report states. "Thus, biotechnology has proved to be useful in improving healthcare access and filling up the medical needs in certain regions."
As mentioned, beyond the medical market, the biotechnology is increasingly being implemented across many other globally important industries, including in the agricultural space.
"Nowadays, biotechnology has been increasingly used in the cultivation of crops such as rice, beans, sugarcane, wheat, etc.," states Fior Markets, which also points out that biotechnology is being harnessed "to enhance agriculture productivity by reducing the impact of negative factors such as shortage of water, pest attack, low yield, etc."
A US Department of Commerce report further explains that the line between biotech companies and the pharmaceutical sector is becoming less clear. The two often have similar areas of interest, so their research and resulting products are bringing the industries closer and closer.
According to Technavio, chronic illnesses and afflictions such as Alzheimer's disease and cancer have led to a surge in demand for molecular diagnosis, cell therapy, immunotherapies and biotechnological products to make diagnoses.
Technavio's report further states that biopharmaceuticals and immunotherapies, coupled with technological advancements and lab operations, could potentially become the healthcare industry's core in the future, which could certainly continue to fuel interest in investing in biotech.
This is an updated version of an article first published on the Investing News Network in 2015.
Don't forget to follow us @INN_LifeScience for real-time news updates!
Securities Disclosure: I, Melissa Pistilli, hold no direct investment interest in any company mentioned in this article.