Q BioMed Inc. Provides Important Update on Mannin Research Tie2 Technology Platform Development
Jun. 06, 2018 09:08AM PST
Biotech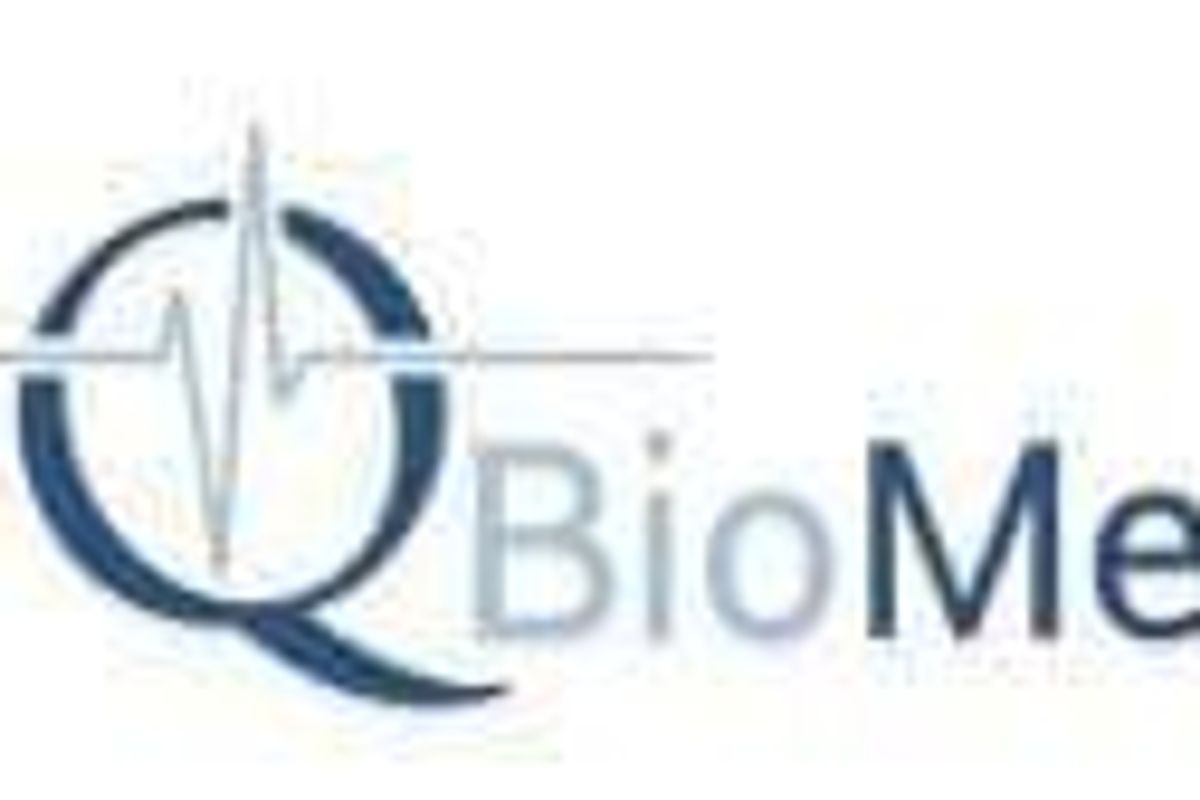 Q BioMed Inc. (OTCQB:QBIO), a commercial stage biotechnology acceleration development company, provides the following update on its exclusively licensed platform technology asset from Mannin Research Inc.
Q BioMed Inc. (OTCQB: QBIO ), a commercial stage biotechnology acceleration development company, provides the following update on its exclusively licensed platform technology asset from Mannin Research Inc.
Together with Mannin Research, the company has made significant progress on their Tie2 activating molecule – currently being optimized for a topical eye drop for the treatment of open angle glaucoma. They recently filed patents with the United States Patent and Trademark Office disclosing novel compounds capable of activating Tie2 receptor-mediated signaling. This is a tremendous achievement and involved significant and detailed work, giving them broad coverage of the platform from an intellectual property standpoint.
They have also completed initial proof-of-concept work on a novel biologic targeting Tie2 (MAN-11). This project provides them a completely different approach – i.e. a biologic vs. a small molecule, from which to build a biologic-based therapeutic platform targeting Tie2 receptor for the treatment of glaucoma and other vascular diseases.
The MAN-01 Program for primary open angle glaucoma is progressing well. Q BioMed Inc. iteratively optimized and refined new compounds for use in treating Primary Open Angle Glaucoma as an eye-drop.
The patients with primary open angle glaucoma, and their physicians, are seeking new medications to treat glaucoma, by slowing down or stopping the progressive loss of vision. There is a long standing, and demonstrated need to increase both adherence and compliance in new glaucoma therapeutics (Glaucoma Today, August 2006). Their MAN-01 program is designed to address both issues by employing improved drug delivery profiles. The company will continue optimization of its lead candidates for planned phase I clinical trials in 2019.
Mannin Research representatives and CSO, Dr. Susan Quaggin will attend the International Vascular Biology Meeting 2018 (IVBM 2018), organized in Helsinki, Finland, June 3-7, 2018, by the European Vascular Biology Organisation, University of Helsinki & Wihuri Research Institute. The IVBM2018 will bring together researchers, executives, and investigators from all fields of vascular biology for the exchange of new ideas and discussions of burning issues. Dr. Quaggin will be presenting during the first Plenary session on June 3 discussing: 'Stolen identities – new vascular phenotypes Tie'd to disease'.
Q BioMed and Mannin representatives are also attending The BIO International Convention (BIO 2018) on June 4-7, 2018 in Boston, MA. The BIO International Convention is hosted by the Biotechnology Innovation Organization (BIO). The key benefits of attending the 2018 BIO International Convention are access to global biotech and pharma leaders via BIO One-on-One Partnering, exposure to industry thought-leaders with over 500 education sessions, and unparalleled networking opportunities with 16,000+ attendees from 74 countries.
BIO 2018 will provide Mannin Research with the opportunity to connect with key industry partners, develop new relationships, and continue discussions with key pharmaceutical and biotechnology partners with specific expertise in commercializing novel therapeutics for ophthalmology, glaucoma, and vascular diseases. The goal is to identify and engage with partners to explore research partnerships, or commercial partnership to drive new therapeutics for treating patients with primary open angle glaucoma.
Please visit https://www.qbiomed.com and https://www.mannin.ca for more information.
About Q BioMed Inc.
Q BioMed, Inc. is a biomedical acceleration and development company. We are focused on licensing and acquiring biomedical assets across the healthcare spectrum. Q BioMed is dedicated to providing these target assets the strategic resources, developmental support and expansion capital they need to meet their developmental potential so that they can provide products to patients in need.
Please visit https://www.qbiomed.com and sign up to receive regular updates. Follow us on social media @QBioMed .
Forward-Looking Statements
This press release may contain "forward-looking statements" within the meaning of Section 27A of the Securities Act of 1933 and Section 21E of the Securities Exchange Act of 1934. Such statements include, but are not limited to, any statements relating to our growth strategy and product development programs and any other statements that are not historical facts. Forward-looking statements are based on management's current expectations and are subject to risks and uncertainties that could negatively affect our business, operating results, financial condition and stock price. Factors that could cause actual results to differ materially from those currently anticipated are: inspection of the proposed third-party manufacturing facility by the FDA or other comments or requests from the FDA in connection with the above mentioned regulatory filing; failure of the proposed third-party manufacturing facility to pass an inspection by the FDA; regulatory risks; risks related to our growth strategy; risks relating to the results of research and development activities; our ability to obtain, perform under and maintain financing and strategic agreements and relationships; uncertainties relating to preclinical and clinical testing; our dependence on third-party suppliers; our ability to attract, integrate, and retain key personnel; the early stage of products under development; our need for substantial additional funds; government regulation; patent and intellectual property matters; competition; as well as other risks described in our SEC filings. We expressly disclaim any obligation or undertaking to release publicly any updates or revisions to any forward looking statements contained herein to reflect any change in our expectations or any changes in events, conditions or circumstances on which any such statement is based, except as required by law.
Contact
Denis Corin
CEO
Q BioMed Inc.
+1-888-357-2435
Source: finance.yahoo.com
Investing News Network websites or approved third-party tools use cookies. Please refer to the cookie policy for collected data, privacy and GDPR compliance. By continuing to browse the site, you agree to our use of cookies.