The Case for Investing in Biotech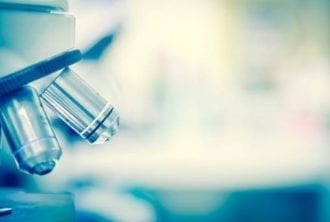 Biotechnology has fully cemented itself as a distinct side of the life science market, often offering companies the availability to work in pharmaceutical more general health products.
Biotechnology has fully cemented itself as a distinct side of the life science market, often offering companies the availability to work in pharmaceutical more general health products.
As with almost all of the life sciences, biotech companies face vigorous testing from several regulatory agencies and must make precise choices on pricing, products, marketing and much more. Biotech experts are excited about where the sector is heading, however, any life science market is awaiting a clearer picture of healthcare in the largest market available.
A report from Deloitte on the entire life science area projected $8.7 trillion revenue by the year 2020. According to a commentary from MarketNewsUpdates.com, oncology has ignited this return to fruition in 2017.
"The Oncology segment is one of the largest markets in medicine that's expected to grow to $165 billion by 2021," the report said. With that in mind, here the Investing News Network (INN) provides a quick insight into the sector to help better make a case for investing in biotech.

Biotech provides a mixture of the most innovative medical research available seeking to provide products made available for patients all over the world. The US market leads the charge with the need for innovation and large demand of advancements in medicine and treatments. The reach of this industry is expanded by the titanic level of some of the largest companies involved with biotech. Evolving research and seeking the most dynamic products to create revenue and keep the excitement high of shareholders.
Investing in biotech: the biggest locations for biotech
The US and Europe still play a significant leading role in biotech, both as developers of new tech and the biggest consumers of such. However, emerging markets like China and India have shown an increased interest in more advanced therapies and medical equipment that would improve the quality of life for their patients. More companies started taking trials overseas and work in partnerships to develop their tech for emerging international markets in Asia.
At the beginning of 2017, Forbes wrote that despite the "abysmal" year for biotech during 2016, the biotech sector would see a continued spending from the private sector into biotech venture, with over $5 billion in acquisitions for public companies.
This year we have seen two reports indicate that despite tumultuous and unclear political and regulatory situation the biotech market has been able to thrive forward. Despite the unknown variable of pricing, the case for biotech investing stocks remains. The sector is immersed in the long-term goal of developing treatments for patients to combat several diseases.
An EY report indicated 2017 has been a bounce-back year for biotech thanks to the broader market and the "lure" of tax reform in the States.
Market Outlook
Currently valued at $328 billion in revenue, the global biotechnology markets' strong growth is expected to continue, according to IBISWorld Market Research Report. By 2025 the market is expected to reach to $727.1 billion, growing at a compound annual growth rate (CAGR) of 7.4 percent, according to a new report by Grand View Research. Some key themes involved in the growth are regenerative medicine and genetics in diagnostics.
The role of precision medicine should take a big step forward, following the trend of personalized medicine, said Ronald Li, CEO of Novoheart (TSXV:NVH) in INN's biotech outlook 2018 article. Personalized medicine, already used frequently in cancer treatments such as breast cancer, should continue to be a primary focus of the biotechnology market.
Ronald Li, CEO of Novoheart (TSXV:NVH) told INN he expects the role of precision medicine to take a big step forward, following the growing trend of personalized medicine.
Investing in biotech: ETFs give insight into overall market
The NASDAQ Biotechnology (INDEXNASDAQ:NBI) index has performed well year-to-date, going up 3.85 percent. Meanwhile, the top biotech ETFs have seen consistent increases so far in 2018. For example, iShares NASDAQ Biotechnology Index (NASDAQ:IBB) has increased 3.82 percent, SPDR S&P Biotech (ETF)(NYSEARCA:XBI) has risen 2.6 percent and the First Trust NYSE Arca Biotechnology Index Fund (NYSEARCA:FBT) is up 3.93 percent.
Some of the top holdings on the iShares NASDAQ Biotechnology index include: Gilead Sciences (NASDAQ:GILD), Amgen (NASDAQ:AMGN), and Celgene (NASDAQ:CELG).
For SPDR S&P Biotech, some of the top holdings on the index include: Bioverativ Inc (NASDAQ:BIVV), Array Biopharma (NASDAQ:ARRY), and Amicus Therapeutics (NASDAQ:FOLD).
And, a couple of the top holdings on the First Trust Arca Biotechnology Index are: Nektar Therapeutics (NASDAQ:NKTR), and Neurocrine Biosciences (NASDAQ:NBIX).
The performance of these stocks often provides a solid indication on the market's feel regarding the whole biotech industry.
Don't forget to follow @INN_LifeScience for real-time updates!
This is an update to an article originally published in 2017, with the most recent updates done by Gabrielle Lakusta on January 16, 2018.
Securities Disclosure: I, Bryan Mc Govern and Gabrielle Lakusta, hold no direct investment interest in any company mentioned in this article.