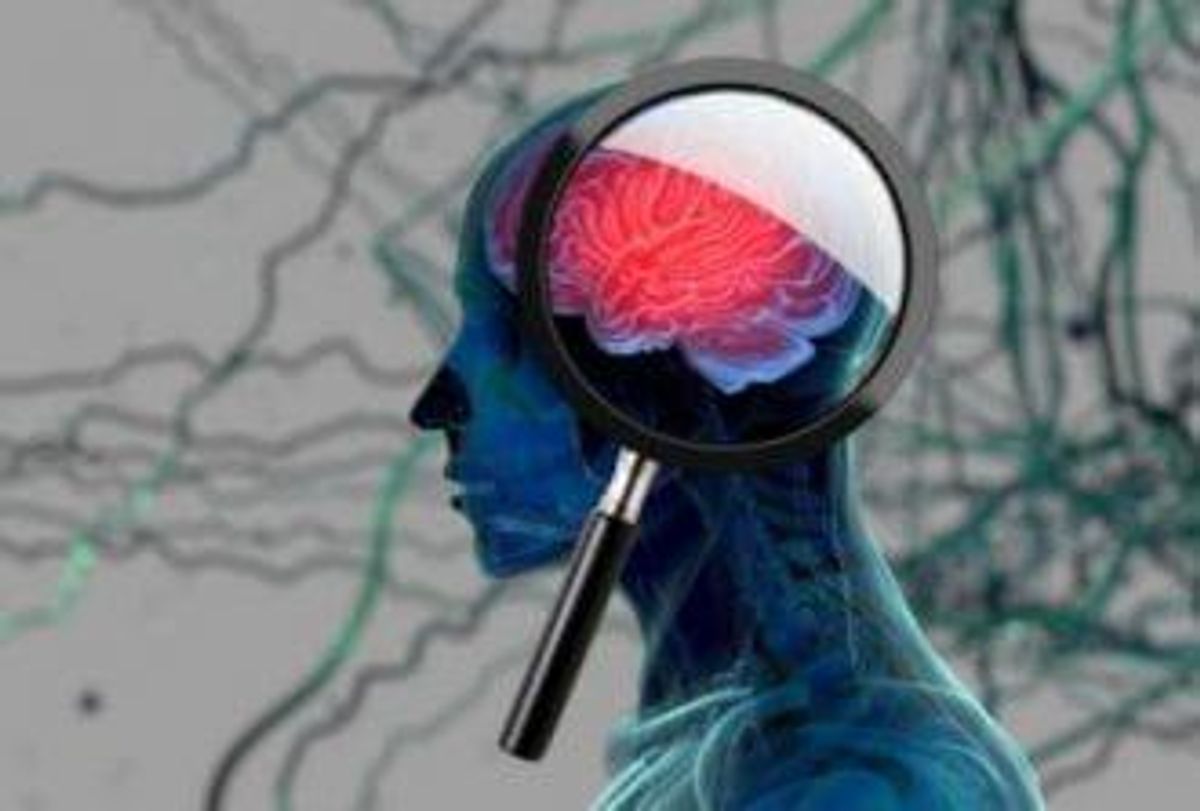 What is the best way to start investing in Alzheimer's treatments? The space has proven difficult for companies to break into, but there are options.
Developing successful treatments for Alzheimer's Disease (AD) has proven to be a difficult goal to reach for large and small biotech companies alike—although that's not to say it isn't possible. Companies who are successful could shift the entire market as current treatments available only reduce AD's affects, not slow or stop the disease.
AD is a form of dementia and affects roughly 35 million people worldwide, according to the World Health Organization. Symptoms include problems with memory, language, problem-solving and other cognitive skills because nerve cells in parts of the brain have been damaged or destroyed as a result of the disease.
While AD physically affects the patient, it puts a heavy reliance on family, friends, and the healthcare system as a whole, resulting in a massive financial burden. In 2017, for example, the total cost for individuals with AD and other dementias totaled an upwards of $259 billion, according to a report by the Alzheimer's Association (AA).
There are only five US Food and Drug Administration (FDA) approved treatments for AD. While hundreds of failed trials may give investors a negative impression of the overall AD market, some companies entirely focused on degenerative brain diseases bring new hope for future treatments.
Here the Investing News Network (INN) provides a brief overview of theAD industry to help investors learn more about the treatments, companies, and a market outlook for AD.
Investing in FDA-approved AD stocks
Between 2002 to 2012, 244 clinical trials took place for AD treatments, and only one was approved. In AA's report, it attributes the vast failure of AD clinical trials to, "the high cost of drug development, the relatively long time needed to observe whether an investigational treatment affects disease progression, and the structure of the brain, which is protected by the blood-brain barrier, through which only very specialized small-molecule drugs can cross."
As AD is a degenerative brain disease from damaged or destroyed nerve cells, the FDA-approved treatments work in two different ways. Cholinesterase inhibitors slow the process of key nerve cells breaking down. Some approved treatments with this mechanism and the some companies behind them are: Pfizer's (NYSE:PFE) Aricept, Novartis's (NYSE:NVS) Exelon, and Shire (NASDAQ:SHPG) and Janssen's Razadyne.
The other mechanism approved drug use to treat AD is memantine, which includes Allergan's (NYSE:AGN) Namenda and Namzaric. This works to regulate neurotransmitter activity, allowing calcium to enter specific cell surface triggering cell signalling for memory and learning.
Until 2014, Novartis sales were at $240 million for Exelon, but dropped to $88 million in 2017, as private company Sandoz released a generic version of the drug in 2015.
For Allergan, while net revenue for its Namenda product decreased by 30 percent between 2016 and 2017, revenue for Namzaric more than doubled during that period, up from $10.3 million in 2016 to $23.6 million in 2017, according to the company's recent financial report.
Again, these treatments don't stop or slow the disease, they simply reduce or make the symptoms easier to manage.
Investing in AD clinical trial stocks
With only five approved treatments over the last 18 years, it's easy to say there's a huge unmet need for treatments in this sector. Many companies are entering the AD space now with an entirely cognitive focus, which could give them an advantage.
Australian-based Actinogen Medical (ASX:ACW) is one example, and is working on the phase 2 trial of XanADu with their candidate Xanamem. The trials will hopefully prove that the treatment is able to block excess cortisol—which is a stress hormone—production, associated with memory loss and development of amyloid plaques—ultimately leading to death associated with AD. Actinogen expects to release top-line results from the trial by mid-2019.
Axsome (NASDAQ:AXSM) is focused on developing central nervous system therapies such as AXS-05 for the treatment of resistant depression and AD. It works by combining two of Axsome's treatments bupropion and dextromethorphan in a fixed dose to target different CNS receptors to treat disorders. The company is in its phase 2 trial with the treatment for AD.
More companies working on clinical trials can be found on INN's Alzheimer's Disease Treatment Stocks.
The future of AD treatments
Going through the more traditional clinical trials route isn't the only method companies have in mind for treating AD. One study is looking to interpret the brain in a non-pharmaceutical method to prevent or delay AD onset.
The Centre for Addiction and Mental Health (CAMH) geriatric psychiatry division is looking the relationship between Alzheimer's Dementia and depression. Its PACt-MD study combines transcranial direct current stimulation (tDCS) and cognitive remediation therapy to protect against AD patients with depression or mild cognitive impairment. Patients in the study will receive different levels of electrical and cognitive stimulation for eight weeks and follow-up for up to five years.
A study published in the Neurodegenerative Disease Management journal says that 10 out of 12 published studies demonstrated positive findings of tDCS to treat AD, further proving this could be a method used in the future.
The other two studies had no effect on cognition, meaning this type of therapy may equally work for everyone.
To provide perspective on how difficult this market can be for companies looking to make a difference in the space, big pharma companies such as Biogen (NASDAQ:BIIB), Merck (NYSE:MRK) have failed and dropped AD clinical trials in the past year. A smaller promising company Axovant (NASDAQ:AXON) with AD clinical trials suffered the same same result. The Washington Post said there were over 400 failed AD clinical trials since the last treatment was approved—which was over a decade ago.
All in all, AD has proven to be a difficult space to break into for most companies. Even with hope for alternative methods and current clinical trials to treat this disease, with the extreme amount of patients requiring help, it's inevitable that AD will continue to cost the healthcare system billions until new treatments are approved.
Don't forget to follow @INN_LifeScience for real-time updates!
Securities Disclosure: I, Gabrielle Lakusta, hold no direct investment interest in any company mentioned in this article.
Investing News Network websites or approved third-party tools use cookies. Please refer to the  cookie policy for collected data, privacy and GDPR compliance. By continuing to browse the site, you agree to our use of cookies.