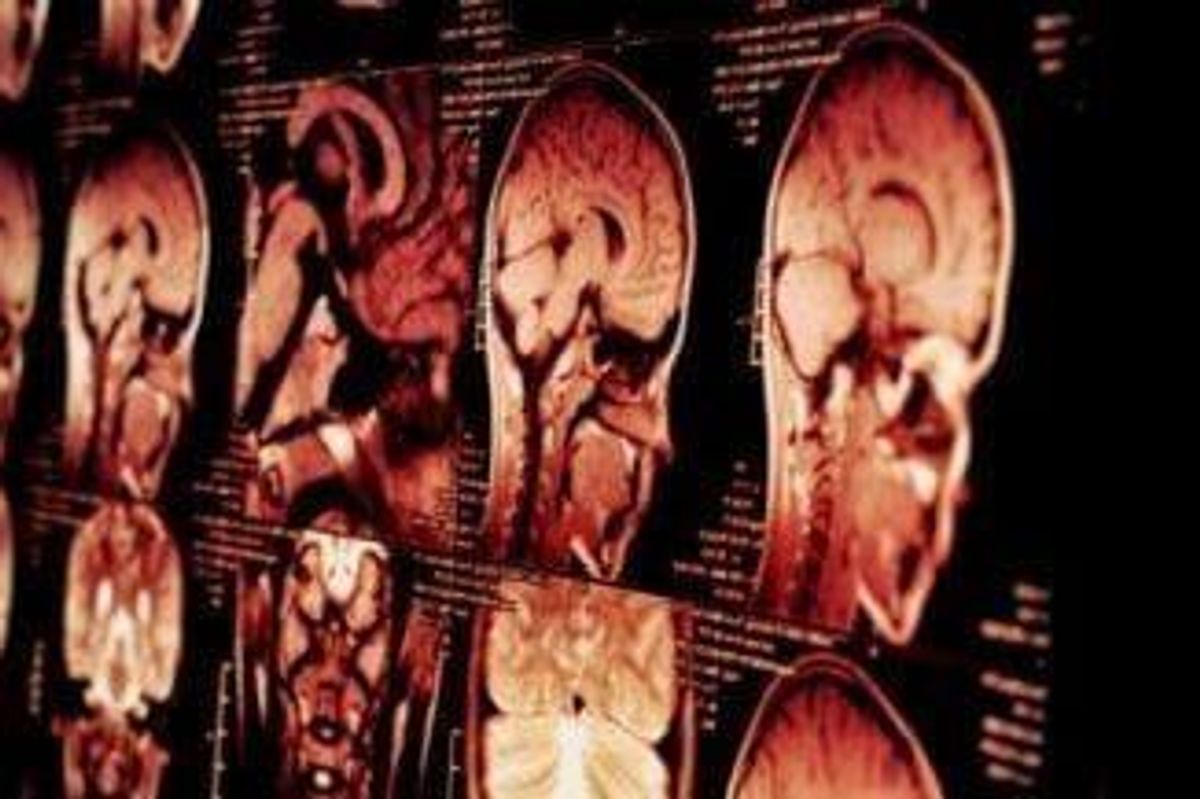 Glioblastoma tumors are one of the most aggressive forms of cancer and yet have very few treatments. Here's how investing in glioblastoma treatments works.
Glioblastoma is the most common and deadly brain cancer. Most diagnosed patients have a 16-month survival rate, while 5.5 percent have a survival rate of five years.
The cancer forms in the brain and is part of a tumor group classified as gliomas. It accounts for 75 percent of cancerous — or malignant — brain tumors, according to the National Brain Tumor Society.
There are two types of glioblastomas: primary, or de novo, and secondary. The first tumor type makes its presence known quickly, whereas the other grows more slowly. Both are very aggressive. Treatments such as chemotherapy, radiation and surgery only work to prolong a patient's life; none can eradicate the cancer.
Since US Senator John McCain's glioblastoma diagnosis announcement in mid-2017, the media has started asking a relatively unanswered question: what are glioblastoma treatment options? A Hexa Research report projects that the glioblastoma industry will grow to $1.15 billion by 2024, starting at just $464.8 million in 2016.
Seeking a better answer to glioblastoma treatments and ways for investors to put their money in companies working to making a difference in the industry, here the Investing News Network takes a look at treatments that are available now, treatments in the pipeline and the overall future of glioblastoma treatments in regards to investing.
Investing in FDA-approved glioblastoma stocks
The complex, aggressive nature of these tumors is why successful treatments are few and far between. Treatments are mainly unsuccessful due to the blood-brain barrier, and because the tumors contain so many different types of cells.
It takes a very unique molecule to penetrate the barrier to treat tumors — which is why most traditional oncology treatments don't work. While radiation works in some cases, it's necessary to advance the delivery, target definition and dose to improve glioblastoma patients' survival.
Surgery can extend a patient's life if successful, but it cannot be the only treatment or eradicate the cancer altogether. The latest advancement is the use of fluorescence-guided surgery, where a chemical changes the color of tumors, helping surgeons differentiate them from regular brain tissue.
Out of the four US Food and Drug Administration (FDA) approved treatments, three belong to big pharma companies. The first is temozolomide by Merck (NYSE:MRK), which is for newly diagnosed glioblastoma patients. In clinical trials, it gave patients a two-and-a-half month survival advantage when used in combination with surgery and radiation.
Roche's (VTX:ROG) bevacizumab delays glioblastoma progression and death compared to chemotherapy alone, but it hasn't been proven to improve symptoms for survival. This treatment is the newest, having just been approved in December 2017. It received accelerated approval from the FDA.
Originally belonging to Bristol-Myers Squibb (NYSE:BMY), lomustine was sold to private company NextSource Pharmaceuticals in 2013. The company spiked the price of the drug 1,400 percent in December 2017, but the patent is up, meaning there are now opportunities to start a generic version.
The last is carmustine, also by Bristol-Myers Squibb. It showed a 2.3-month survival improvement for patients with newly diagnosed high-grade malignant glioma in combination with surgery and radiation.
Investing in glioblastoma treatments: Clinical trial stocks
While the list of FDA-approved stocks isn't big, it is growing — and not just by the big pharma companies. Investors should also consider clinical trial stocks, because treatments that break into the glioblastoma market that may delay early onset or even eliminate the disease should bring a high return.
From over 110,000 clinical trials in the US, only 875 are in progress for glioblastoma, according to the US National Library of Medicine.
Of that number, 24 are in the pivotal Phase 2 clinical trial. Celgene (NASDAQ:CELG), Bristol-Myers Squibb, NovoCure (NASDAQ:NVCR) and Novartis (VTX:NOVN) are some of the sponsors and collaborators of the Phase 2 trials. Tocagen (NASDAQ:TOCA) is also a strong competitor.
Tocagen, a cancer-selective gene therapy company, is recruiting patients for its Toca 511 and Toca FC. The product candidates have indications for the clinical trials in metastatic solid tumors and newly diagnosed high-grade glioma, in addition to recurrent high-grade glioma, the Toca 5 trial — which is set to be completed in December 2019.
In October 2017, the company received breakthrough therapy designation and accelerated Phase 3 trials by modifying the original two-step trial design. Then, in March 2018, both products received orphan medicinal designation from the European Medicines Agency.
As for Phase 3 trials, three companies have active trials including: DelMar Pharmaceuticals (NASDAQ:DMPI), Bristol-Myers Squibb and Northwest Biotherapeutics (OTCQB:NWBO).
DelMar's VAL-083 targets the MGMT DNA repair enzyme, which is characterized as high in many glioblastoma patients with poor outcomes. It has already shown to lengthen the life of patients more than the current temozolomide treatment, when used in combination with surgery.
Another contender, Northwest's DCVax-L treatment for glioblastoma, has been shown to give patients a three-year median survival in the Phase 2 trial. The Phase 3 trials are currently taking place in the US and Europe.
Investing in glioblastoma treatments: The future of treatments
The good news for investors is that the majority of companies working on clinical trials and with released treatments for glioblastoma are publicly traded companies. While non-profit organizations such as the National Cancer Institute are making good headway — currently a sponsor or partner in 37 active clinical trials for glioblastoma — biotech and pharmaceutical companies are still the bigger players.
As noted above, glioblastoma treatments aren't abundant for a reason, and many companies finish clinical trials with negative results. Out of all the current clinical trials, 108 studies have been withdrawn or terminated. One example is VBL Therapeutics (NASDAQ:VBLT), which failed to meet the primary endpoints to its GLOBE Phase 3 trial for recurrent glioblastoma.
Overall, the future of glioblastoma treatments relies heavily on the current and future clinical trials for new treatments. With growth expected to reach $1.15 billion over the next six years, 2018 is still just the beginning, leaving ample opportunities for investors to get in early while the industry continues to evolve.
Don't forget to follow @INN_LifeScience for real-time updates!
Securities Disclosure: I, Gabrielle Lakusta, hold no direct investment interest in any company mentioned in this article.
Investing News Network websites or approved third-party tools use cookies. Please refer to the cookie policy for collected data, privacy and GDPR compliance. By continuing to browse the site, you agree to our use of cookies.