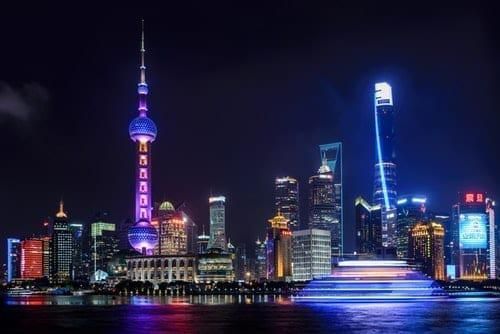 The drug is available in capsule form to treat metastatic colorectal cancer for patients that have undergone previous treatments.
On Monday (November 26), Chi-Med (NASDAQ:HCM,LSE:HCM) and Eli Lilly (NYSE:LLY,SWX:LLY) announced their partnered drug Elunate (fruquintinib) has launched in China.
The drug is available in capsule form to treat metastatic colorectal cancer (CRC) for patients that have undergone previous treatments. This is the second most common cancer type in China, representing 380,000 new cases each year, according to a study published by Wiley.
The drug was approved by the National Medical Products Administration of China (NMPA) in September.
The approval marked Elunate as the first China-discovered and developed pharmaceutical drug for mainstream oncology with unconditional approval.
Simon To, chairman of Chi-Med, credits this approval in affirming the company's position as a "fast emerging biotech company." To also believes China will play an important role in the "global force in oncology innovation."
The drug is being produced in China through a manufacturing facility established by the company.
The approval was based off of the company's Phase 3 study called FRESCO, which took place in China. Over 400 patients with at least two previous lines of chemotherapy treatment were randomized and underwent 2:1, fruquintinib to placebo treatment.
Fruquintinib is a small molecule and highly potent vascular endothelial growth factor (VEGF) for 1, 2 and 3. These inhibitors play a role in vein expansion of tumors, or angiogenesis, by cutting off this blood supply that contributes to the tumor growth. Chi-Med's release states that the anti-angiogenesis global therapy market was estimated to be US$18 billion in 2017.
The drug is set to boast tumor-killing qualities with the benefits of minimizing off-target toxicities, improve tolerability and provide consistent target coverage. It also aims to have a low drug-on-drug interaction, based on preclinical research.
Common side effects from the drug include: high-blood pressure, hand-foot syndrome and proteinuria.
A Phase 1 monotherapy trial for the drug began in December 2017 to assess safety, tolerability and pharmacokinetics of the drug. The company said in the release this trial is almost complete and proof-of-concept studies are expected to begin next year.
The drug is also in development for other indications in China, which consist of gastric cancer, and lung cancer as per Chi-Med and Eli Lilly's agreement. Chi-Med later joined forces with Genor Biopharma to develop the drug for Programmed cell death protein-1 checkpoint inhibitor combination, as reported in the press release.
In the lung cancer trial, FALUCA, Chi-Med reported the drug didn't meet its primary objective. The drug did meet secondary objectives in the trial and the company said it will present data from the trials at upcoming medical meetings.
Other treatments listed for patients to follow up with Fruquintinib as a treatment include: fluoropyrimidine, oxaliplatin and irinotecan. Other potential treatments may be those previously received, or are unsuitable for anti-VEGF therapy and/or anti-epidermal growth factor receptor (EGFR) therapy (Ras wild type).
Chi-Med is a China-based company developing drugs from its "innovation platform" with over 400 scientists and staff focusing on oncology and autoimmune diseases. Currently, the company has eight drugs in its oncology pipeline with global trials.
Eli Lilly is a Big Pharma developing drugs for diabetes, immunology, neurodegeneration, oncology and pain.
Investor takeaway
Over the trading period on Monday, Chi-Med's share price increased over five percent to US$35.67 as of market close on the NASDAQ.
Eli Lilly's share price lost 0.43 percent to US$112.38 over the same trading period, on the New York Stock Exchange.
TipRanks shows the most recent analyst rating for Chi-Med was three months ago from Canaccord Genuity analyst John Newman. He reiterated a "Buy" position for the company with a US$45 price target.
Don't forget to follow @INN_LifeScience for real-time updates!
Securities Disclosure: I, Gabrielle Lakusta, hold no direct investment interest in any company mentioned in this article.