8 Biotech IPOs in October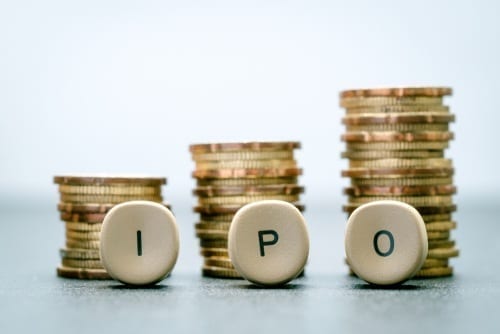 The Investing News Network provides a look back at eight biotechnology stocks that launched on the NASDAQ during the month of October.
Another month passing means additional opportunities for investors to review which companies have launched initial public offerings (IPOs).
October was strong for biotech-focused IPOs on the NASDAQ public market. Each company on this list represents a new approach for treatments for a range of indications, from cancer to blood disorders.
While some companies use a more traditional route of developing drugs for specific indications, others are using technology to amplify the need for therapies in a broader range of indications.
All companies on this list were found on NASDAQ's recently priced IPOs list for the month of October and includes every IPO on the NYSE or NASDAQ. The companies listed below either identify as a biotech or biopharmaceutical company and are listed in alphabetical order. Share prices and market caps are current as of November 6, 2018 and quoted in US dollars.
1. Allogene Therapeutics (NASDAQ:ALLO)
Market cap: $3.34 billion; current share price: $33.30
Allogene is focused on developing off the shelf CAR T cell therapies with its proprietary technology. The company is currently working on two Phase 1 trials for UCART19 and plans to initiate them in the second half of 2019 for acute lymphoblastic leukemia (ALL). Most programs are in preclinical development.
Other milestones include filing investigational new drug (IND) applications for two other drug candidates for blood cancers in 2019. Allogene's IPO was priced at US$324 million for 18 million shares at US$18 each. This is the largest IPO on this month's list, which may be a testament to the company's pipeline and technology.
2. Equillium (NASDAQ:EQ)
Market cap: $273.74 million; current share price: $16.98
Developing on the use of targeting patient's own immune system to fight diseases, this company is developing treatments that do this for severe autoimmune and inflammatory disorders. Its single product candidate EQ001 is in development for three indications, all of which are in Phase 1.
Equillim's IPO was priced at US$65.4 million from over four million shares priced at US$14 each. Investors can look forward to the company initiating three clinical trials in 2019 and choosing a fourth indication for the drug.
3. Gamida Cell (NASDAQ:GMDA)
Market cap: $233.99 million; current share price: $9.66
Gamida Cell is a cellular and immune-focused company developing therapies to cure cancer and rare hematologic diseases. The company's NAM technology aims to address shortcomings of other cellular therapies by focusing the functionality of donor cells.
The most advanced drug program is NiCord for high-risk hematologic malignancies in its Phase 3 trial. Other programs are for severe aplastic anemia and blood cancers with the first awaiting approval for its IND. Gamida Cell's IPO was priced over six million shares at $8 each, totalling $50 million.
4. Guardant Health (NASDAQ:GH)
Market cap: $2.98 million; current share price: $35.69
With an broad focus on cancer, Guardant Health is working to meet the demand of oncology treatments through blood tests, data tests and advanced analytics. The company's IPO was priced at $19 per share for over 12 million shares, which equals $237.5 million.
In oncology, the company is helping address which treatment is best for a patient's genomic profile. Two liquid biopsy-based tests the Guardant360 and GuardantOMNI helps develop programs for the LUNAR-1 and LUNAR-2, which are early and recurring cancer detection tests, respectively.
5. Kodiak Sciences (NASDAQ:KOD)
Market cap: $344.72 million; current share price: $9.13
This biopharmaceutical company is developing novel therapeutics to treat common and chronic retinal diseases. With four drug candidates, indications vary from diabetic eye disease to wet and dry age-related macular degeneration (AMD).
Its IPO was announced October 4, and was priced at $90 million for nine million shares. Investors can look forward to multiple objectives for the company's KSI-301 program. For wet AMD, this includes beginning a Phase 1b open trial in the US this quarter, initiating a Phase 2 global trial in early 2019 and submitting an IND application in China in the first half of 2019.
6. Orchard Therapeutics (NASDAQ:ORTX)
Market cap: not yet available; current share price: $14.55
Orchard is one of the few commercial-stage companies on this biotech IPOs list. The company's product Strimvelis was approved in the European Union for an immunodeficiency treatment. This matches with the company's focus of gene therapies for rare diseases.
Orchard was one of the highest IPOs on this list, priced at $225.5 million for over 16 million shares. A few milestones for investors to look forward in 2019 are a clinical trial application for a neurometabolic disorder drug candidate and proof of concept trial for a hemoglobin disorder drug candidate.
7. PhaseBio Pharmaceuticals (NASDAQ:PHAS)
Market cap: $119.01 million; current share price: $5
With an initial focus of developing heart and lung therapies, PhaseBio has two drug candidates. PB2452 is in Phase 1 development for major bleeding or prior urgent surgery for Ticagrelor patients. The other drug, PB1046, is in Phase 2b trial is for pulmonary arterial hypertension patients.
For these clinical trials, some upcoming milestones include full data from PB2452 by the end of 2018, and initiating the Phase 2a trial in the first half of 2019. For PB1046, the company will release data from its ongoing Phase 2b trial for the drug in the first half of 2020.
8. Twist Bioscience (NASDAQ:TWST)
Market cap: $421.23 million; current share price: $15.83
This synthetic biology company stands out from the other IPOs on this list as pioneering a silicon chip to write DNA on. What will this do for the biotech industry? Twist intends to continue developing this product and others to build antibody libraries, synthetic genes and other tools for drug discovery and development.
The company also expects to organize discovery partnerships for this technology. Priced at US$70 million, Twist's IPO marks the final company on our monthly life science IPOs list.
Don't forget to follow @INN_LifeScience for real-time updates!
Securities Disclosure: I, Gabrielle Lakusta, hold no direct investment interest in any company mentioned in this article.