Bellicum Drops Over 25 Percent After Clinical Trials Go on Hold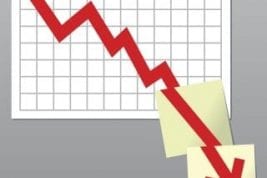 Bellicum is waiting for formal notice from the FDA to see how to move forward with the study, but from the information from the analyst, the stock prices may not stay down for long.
On Tuesday (January 30), after the market closed, Bellicum Pharmaceuticals (NASDAQ:BLCM) released some negative news for the company and their investors as their clinical trials for BPX-501 was put on hold after U.S. Food and Drug Administration (FDA) deemed three cases of patients with brain damage may have been related to the drug.
As the market opened today with news from the trial hold, Bellicum share prices dropped over 30 percent, at the end of the trading day on Wednesday (January 31), the price was less of a dip at 25.85 percent. BPX-501 was involved in six studies according to Clinicaltrials.gov taking place in multiple locations around the US for conditions such as lymphoma and leukemia, among others. On Tuesday, Bellicum received a notice from the FDA that their studies of BPX-501 had been placed on hold after the three cases of patients with brain damage.
Bellicum is hoping to broaden the eligibility of patients for a haploidentical stem cell transplant—a transplant necessary to save patients with orphan inherited blood disorders and hematologic malignancies—with BPX-501. It could be a way to help prevent patients from contracting life-threatening infections, uncontrolled graft versus host disease, and stop disease relapse—all which can happen with the transplants.

Analyst coverage on Bellicum
A report from Zacks says the projected earning per share should be 6.76 percent for the first quarter of 2018 and recommends to hold the stock. The same report gives a negative rating for the company's value, growth, and momentum.
Bellicum is waiting for a formal direction from the FDA to see how to move forward with the study, but from the information from the analyst, the stock prices may not stay down for long. Aside from this case, their trial with ongoing registration in Europe has not been affected by the FDA news, another positive sign.
Investor Takeaway
As noted from the big decrease in share price, current investors may lose out if they decide to sell their shares now. This isn't necessarily an end for the Bellicum shares. "One patient had a complex history with a prior history of primary immunodeficiency and had two concurrent viral infections. This patient ultimately died from encephalopathy which was confirmed through a brain biopsy. Two of the three patients had prior transplants," wrote an analyst with Jefferies, according to a report by FierceBiotech. "Also, two patients' symptoms resolved. The cases initially were not characterized as treatment-related adverse events but after the one fatality both cases were reviewed and reclassified as treatment related."
Don't forget to follow us @INN_LifeScience for real-time news updates!
Securities Disclosure: I, Gabrielle Lakusta, hold no direct investment interest in any company mentioned in this article.