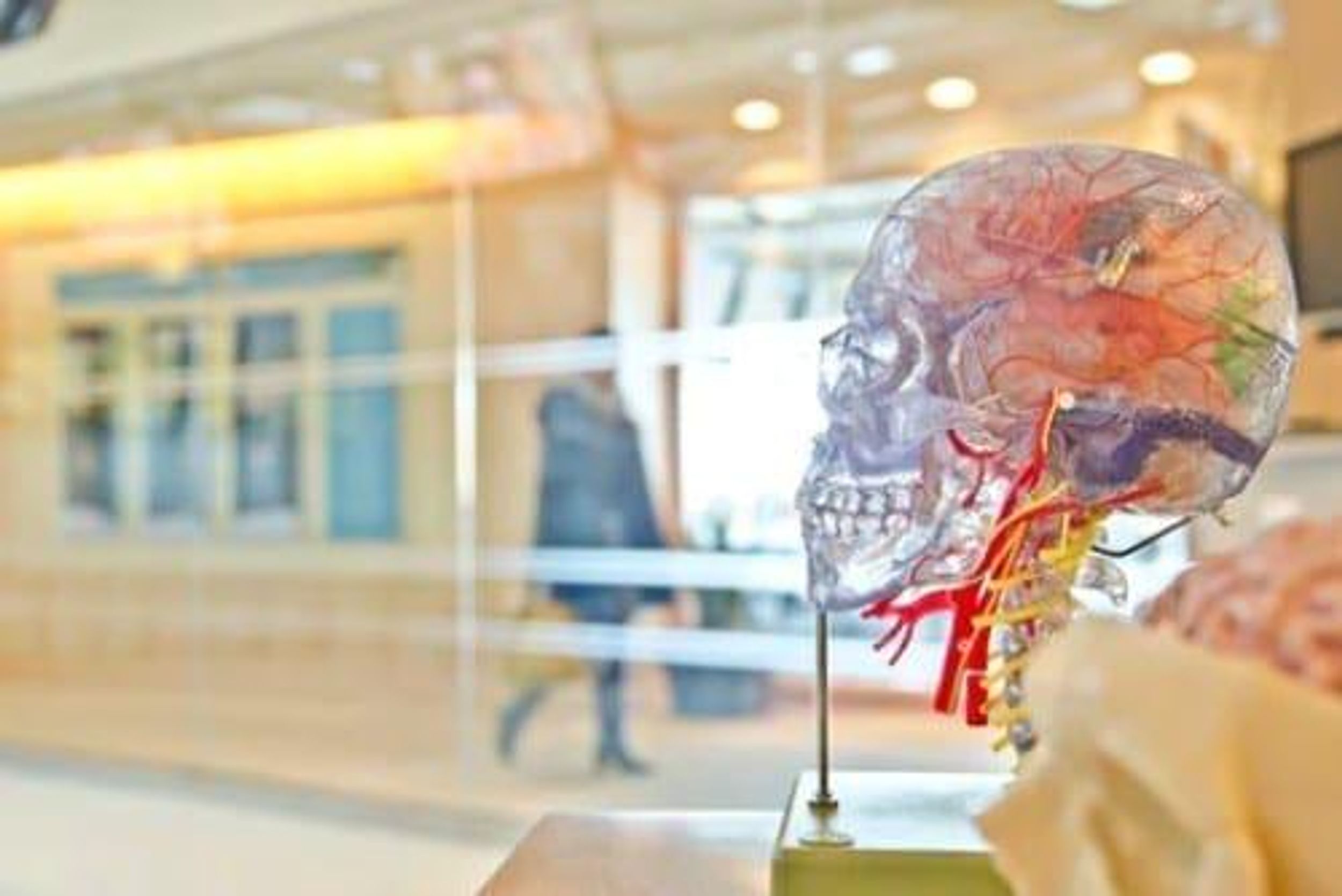 With an average survival rate of 16 months, glioblastoma is the most common and deadly type of brain cancer, accounting for 75 percent of brain tumors.
With an average survival rate of 16 months, glioblastoma is by far the most common and deadly type of brain cancer—which accounts for 75 percent of brain tumors, according to the National Brain Tumor Society.
Although there are no treatments that completely eradicate the cancer, chemotherapy, radiation and surgery are available to slow the growth or shrink the tumors, lengthening the patient's life.
When chemotherapy is used, generally a combination of many are adopted as one is often not enough to kill all of the tumor cells.
According to a report by Hexa Research, it's expected the global glioblastoma multiforme (GBM) will reach $1.15 billion by 2024. This increase is fueled by the rising occurrence of cancer in the central nervous system among the ageing population, which is highly prevalent in North America and Europe.
In terms of chemotherapy standard glioblastoma treatment stocks include Merck's (NYSE:MRK) developed temozolomide and Genentech's bevacizumab.
While big pharma companies are at the forefront in creating GBM treatments—spearheading this unmet need—they're not the only players involved. Smaller companies are also making strong headway in the race for a cure.
Here, the Investing New Network (INN) is taking a look every company involved with current ongoing Phase 3 clinical trials in the US for GBM treatments and listed on the public market. The companies listed below were found on clinicaltrials.gov and include any Phase 3 trial which is not yet recruiting, recruiting, or enrolling by invitation and active. All numbers and figures are current as of market close on April 30, 2018.
Here's a close look at those glioblastoma treatment stocks:
1. AbbVie (NYSE:ABBV)
Market cap: $151.19 billion; current share price: $96.55
First on our glioblastoma treatment stocks list is AbbVie. This global biopharmaceutical company stretches throughout 75 countries in four primary therapeutic areas: immunology, oncology, virology and neuroscience. While Humira and Imbruvica are the company's best selling products—earning the company over $20 billion in profits in 2017—it seems to be making serious headway on its GBM clinical trials.
Depatuxizumab Mafodotin, or ABT-414, is in a Phase 3 trial to determine if, when added with radiotherapy and temozolomide (TMZ), prolongs overall survival among participants with newly diagnosed GBM with epidermal growth factor receptor (EGFR) amplification. The estimated primary completion date is in March, 2020.
Another study also for ABT-414 is evaluating the effects of several ophthalmologic prophylactic treatment strategies for managing ocular side effects in patients who are being treated for the above study.
2. Bristol-Myers Squibb (NYSE:BMY)
Market cap: $84.86 billion; current share price: $52.13
Bristol-Myers Squibb is another biopharmaceutical company with roots worldwide. Its top grossing products, Opdivo and Eliquis, have helped push the company's revenue sales up seven percent in the last year. The first, Opdivo, was approved on December 20, 2017 for melanoma and is also being used in multiple GBM trials.
One trial with nivolumab, in combination with radiation, is to determine if newly diagnosed GBM patients with the MGMT-unmethylated gene have a survival rate of approximately three years without tumor progression for about two years.
Another study is to test the safety and tolerability of nivolumab in recurrent GBM patients as well as combined with other drugs. This trial is expected to complete in October, 2018.
The last study, is a variation of the first study, but some patients will receive treatment with nivolumab and radiation while others will receive treatment with another drug and radiation.
4. DelMar Pharmaceuticals (NASDAQ:DMPI)
Market cap: $19.41 million; current share price: $0.94
DelMar Pharmaceuticals is middle of the pack on our glioblastoma treatment stocks list. DelMar has a smaller pipeline focused directly on new cancer therapies. The lead product candidate, called VAL-083, is a small molecule chemotherapy which is being evaluated for refractory GBM, front-line GBM, non-small cell lung cancer and ovarian cancer.
For its Phase 3 clinical trial called STAR-3, VAL-083 is being assessed with GBM or gliosarcoma (GS) patients that were previously treated with surgery, chemotherapy, and still have GBM progression. The trial began in October 2017 and is set to finish in August 2019.
VAL-083 is already approved by China's FDA for lung cancer and chronic myeloid leukemia (CML).
5. Diffusion Pharmaceuticals (NASDAQ:DFFN)
Market cap: $26.80 million; current share price: $0.56
This clinical-stage pharmaceutical company is developing therapeutics for life-threatening treatments for treatment-resistant solid cancerous tumors, without harmful side effects. The lead drug candidate, trans sodium crocetinate (TSC), received orphan drug designation from the FDA for a number of cancers including pancreatic cancer, and GBM.
Patients in Diffusion's Phase 3 trial will go through standard treatment alone or standard treatment with TSC to see if the candidate is effective. All patients will be monitored for two years after the trial to see if it meets primary and secondary endpoints. The study's primary completion date is June 2021.
Aside from TSC, Diffusion also has RES-529 in preclinical development for GBM with orphan drug designation.
6. Northwest Biotherapeutics (OTCQB:NWBO)
Market cap: $57.73 million; current share price: $0.21
Next on our glioblastoma treatment stocks list is Northwest Biotherapeutics. This biotech-immunotherapy focused company is designing cancer treatments in North America and Europe with a goal of being more effective than current treatments without the current toxicities and high-cost. Most drug candidates are products of the company's DCVax technology for cell-based vaccines.
The lead candidate DCVax-L, which is for the GBM indication, is in its final trial in which the primary endpoint is progression-free survival from the tumors. Other endpoints include safety, immune response, and performance status.
The experimental therapy takes a patient's tumor lysate and white blood cells which are turned into dendritic cells to help the immune system recognize and kill brain cancer cells. This dendritic cell immunotherapy should be releasing trial results soon and Phase 3 trials are also underway in Europe.
7. Tocagen (NASDAQ:TOCA)
Market cap: $189.57 million; current share price: $9.25
Tocagen is developing candidates designed to activate a patient's immune system against their cancer—retooling the way cancer can be eliminated. The company's lead product candidate is the one in its Phase 3 clinical trial, Toca 511 & Toca FC. It has also been granted breakthrough therapy designation for treating recurrent high-grade glioma by the FDA and priority medicines designation by the European Medicines Agency.
The trial involves patients with first and second recurrence of GBM or anaplastic astrocytoma (AA) across the United States, Canada, Israel and South Korea. Similar to the other trials, some patients will undergo the Toca 511 & Toca FC while others will undergo the standard chemotherapy to see the difference.
The study's primary completion date is December 2019, which is the date researchers believe the last patient should be examined.
8. VBL Therapeutics (NASDAQ:VBLT)
Market cap: $65.73 million; current share price: $2.20
Colosing out our glioblastoma treatment stocks list is VBL Therapeutics, which is a late-stage biopharmaceutical company working in two categories of inflammation and cancer therapeutics. In the case of inflammatory development, two candidates are in clinical development for NASHL: renal and atherosclerosis diseases.
VB-111 is the company's lead candidate in the GLOBE Phase 3 trial, the company may be releasing trial results soon as it's past the primary completion date of December 2017. Recurrent glioblastoma patients are being tested with VB-111 and the standard treatment or just the standard treatment.
The company also received fast track designation in the US and orphan drug designation in the US and Europe for recurrent glioblastoma. Ovarian cancer is another indication for the candidate.
Don't forget to follow @INN_LifeScience for real-time updates!
Securities Disclosure: I, Gabrielle Lakusta, hold no direct investment interest in any company mentioned in this article.
Featured
Investing News Network websites or approved third-party tools use cookies. Please refer to the  cookie policy for collected data, privacy and GDPR compliance. By continuing to browse the site, you agree to our use of cookies.