5 Top NASDAQ Biotech Stocks Year-to-Date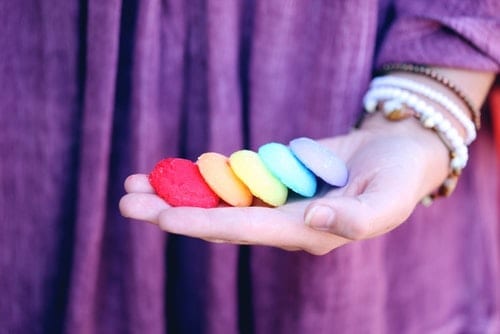 The first half of 2019 is done, which means it's time to look back on the top performing NASDAQ biotech stocks year-to-date.
The first half of the year has been kind to the biotechnology sector in terms of stock performance and the overarching NASDAQ Biotechnology Index (INDEXNASDAQ:NBI).
Since the start of the year, the index had increased from 3,061.26 points to 3,320.03 points as of Wednesday (July 17), which is an 8.33 percent bump.
According to Global Industry Journal, the global biotechnology market grew substantially in 2018; between now and 2024, it is projected to continue expanding, which is good news for investors.
Fueling the industry over the course of this year will be a surge of mergers and acquisitions, which are projected to surpass last year's figures, according to a report from Research and Markets.
With Q2 officially in the books, here the Investing News Network profiles the five top NASDAQ biotech stocks year-to-date. Data was compiled on July 17, 2019 using TradingView's stock screener, and all companies had market caps between US$50 million and US$500 million at that time.
1. Provention Bio (NASDAQ:PRVB)
Market cap: US$450.58 million; current share price: US$12.06; year-to-date gain: 559.9 percent
Provention Bio's area of focus is developing products for immune-mediated diseases, such as autoimmune diseases, allergies and asthma.
Its pipeline includes candidates to treat type 1 diabetes, inflammatory bowel diseases, gluten-free diet non-responsive celiac disease, auto-antibody mediated diseases and acute coxsackie B virus.
During the quarter, Provention Bio released results from its Phase 1b clinical trial of PRV-300 in patients with ulcerative colitis. According to a release, PRV-300 demonstrated that it was well tolerated and safe throughout the 12 week study.
2. Enlivex Therapeutics (NASDAQ:ENLV)
Market cap: US$54.56 million; current share price: US$6.15; year-to-date gain: 318.97 percent
Enlivex Therapeutics is developing products for cell immunotherapy. In particular, its Allocetra product can treat a range of conditions by using the body's mechanisms to rebuild immune balance.
In the company's pipeline are four clinical trials in different stages of development. The first is indicated for preventing post-bone marrow transplantation (BMT) complications; it is in a Phase 2 trial, with Phase 3 set to begin in Q1 2020. The second is to treat post-BMT issues in patients with steroid refractory complications; it is slated for a Phase 2 study in Q3 2020. The third is in an ongoing Phase 1b trial to treat and prevent cytokine storms in patients with sepsis. Finally, the last is for solid tumor immune checkpoint microenvironment modulating; the company is seeking a partner for a Phase 1b study.
The company announced in June an update on the safety profile of Allocetra in the first three sepsis patients participating in the Phase 1b clinical trial. According to the release, the patients tolerated the dosing without any serious side effects.
3. Curis (NASDAQ:CRIS)
Market cap: US$78.24 million; current share price: US$2.30; year-to-date gain: 245.12 percent
Curis develops treatments for cancer and has three drugs in development.
The first is fimepinostat, which is in a Phase 2 trial to treat patients with MYC-altered diffuse large B-cell lymphoma as well as a Phase 1 trial for patients with MYC-altered solid tumors. The second is CA-170, which is in a Phase 2 clinical trial in patients with solid tumors or lymphomas. The third is CA-4948, which is in a Phase 1 clinical trial in patients with non-Hodgkin's lymphoma.
In early May, the company announced that it had finished enrolling patients in its mesothelioma CA-170 study. Patients had started enrolling in January of this year.
4. BioXcel Therapeutics (NASDAQ:BTAI)
Market cap: US$164.96 million; current share price: US$10.53; year-to-date gain: 196.85 percent
BioXcel Therapeutics is using artificial intelligence to develop products for neurosciences and immuno-oncology. The company has two main clinical development programs: BXCL501, which is targeting agitation related to neuropsychiatric disorders, and BXCL701, which is intended to treat pancreatic cancer paired with other immuno-oncology treatments.
In mid-June, BioXcel Therapeutics announced that it had finished dosing two cohorts of patients with schizophrenia in a Phase 2 efficacy trial of BXCL501. According to the release, a Phase 3 pivotal trial is slated to begin in Q4 2019.
5. Vermillion (NASDAQ:VRML)
Market cap: US$81.54 million; current share price: US$0.84; year-to-date gain: 152.94 percent
Vermillion is working on products that target serious health problems and diseases for women. The company's in vitro diagnostic test, OVA1, was the first protein-based in vitro diagnostic multivariate index assay cleared by the US Food and Drug Administration. The company then received clearance from the regulatory agency for Overa, which is a second generation of OVA1.
The company announced in May the acceptance of a paper in the journal Biomakers in Cancer. The study looks at data from previous studies done by Vermillion's wholly owned subsidiary, ASPiRA Labs. According to a release, the paper shows that OVA1 was able to detect ovarian cancer in a range of populations, with a significant improvement in detecting the cancer in the African American population.
Don't forget to follow us @INN_LifeScience for real-time news updates!
Securities Disclosure: I, Jocelyn Aspa, hold no direct investment interest in any company mentioned in this article.