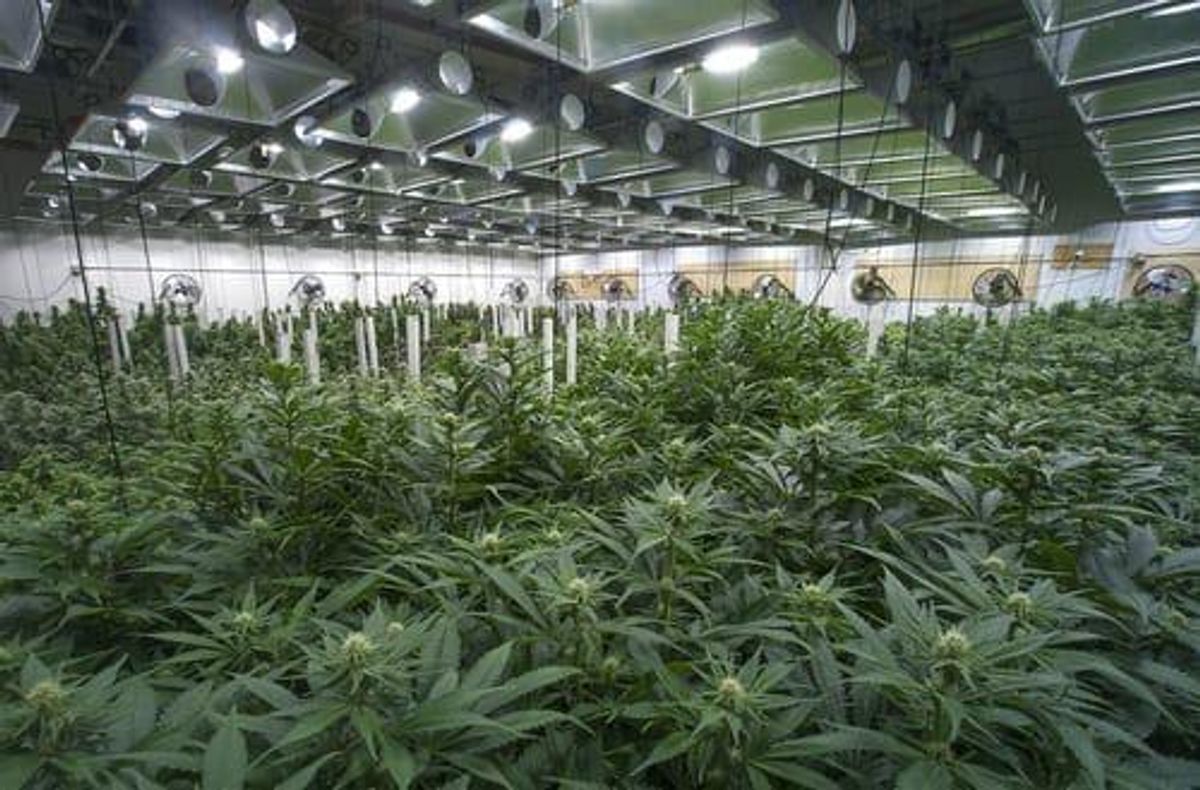 INN takes a look at some of the most recent opinions on the shortage projection facing the Canadian cannabis market.
As Canada gets closer to the legalization of recreational cannabis, many experts have debated the supply and demand relationship for the legal product the market will produce.
Observers of the industry have noted that licensed producers (LPs) have failed to disclose information on a material level as far as size of inventories in grams produced.
"Unfortunately, not all of the LPs are reporting the size of their inventories in grams, with the three largest LPs in terms of the dollar amount of inventory silent on the issue," Alan Brochstein, cannabis analyst with 420 Investor, wrote in a column addressing the shortage.
With legalization looming, here the Investing News Network (INN) provides an overview of some of the most recent opinions on the projected shortage facing the Canadian cannabis market.
Brochstein cautioned excited investors by arguing that a slow-to-start distribution network combined with limited inventory may lead to a "large initial imbalance between supply and demand."
He wrote, "[i]f one assumes the demand among 6 [percent] of the population to be 1 gram per day, another 6 [percent] consumes 5 grams per month and 15 [percent] consume just a gram per month, the annual demand based on 36 million residents would amount to 982 million grams in a mature market."
Brochstein also warned investors that although the Canadian market resembles the state of Colorado during 2014, there are "relatively few large-scale cannabis producers in Canada today."
Voices denying the shortage claims
In December, Vice News reported on an unpublished study from Health Canada showing that the discussed shortage won't manifest itself as indicated by other studies and predictions.
Miles Light, co-founder of the Marijuana Policy Group, told Vice News the analysis done by his firm shows it is "very unlikely" for an acute shortage of legal cannabis. The projections from Light indicate there will 500,000 kilograms of "flower-equivalent" product ready to be sold.
"Light claims the misconception around weed supply is a failure to recognize how large and well-financed Canadian licensed producers are," Vice News wrote.
Last year, as concerns grew that a shortage would cause medical patients to miss out on cannabis product, Health Canada quickly issued a response denying patients were short on medicine.
Prominent CEO not worried about oversupply of legal cannabis
Chuck Rifici, CEO of Cannabis Wheaton Income (TSXV:CBW), said during an investing panel at the Lift & Co. Expo in Toronto in May that he believes every legal gram produced in Canada for at least the next five years will be sold.
"I'm not really worried about oversupply, and five years in cannabis years is a lifetime," Rifici told the audience as the question of potential oversupply came up during the panel.
When asked about the cannabis public market landscape for mid- and small-market-cap companies, Aaron Salz, CEO of Stoic Advisory, told INN it is clear for him that oversupply is coming to the space.
"In our model, we have 2 to 2.5 million kilos of funded capacity, Salz said. "In Canada, at its absolute peak, they only demand a million kilos, years from now." He continued, "I think for a lot of these companies, from the mid to small caps, start to think 'how do we actually differentiate our strategy.'"
Could a shortage lead to lack of medical product?
In April, CBC reported on a new research effort from the C.D. Howe Institute warning the Canadian federal government that its efforts against the black market won't be enough.
"The clear economic logic is that so long as there is demand beyond what the legal industry can supply when new legislation takes effect … a market supplied by criminals will continue to exist," CBC wrote.
Rosalie Wyonch, economist and policy analyst with the C.D. Howe Institute, said the main concern for the federal government should be supply. She also told CBC there is concern for medical product supply from legal producers in Canada.
"There's nothing to incentivize producers to prioritize medical consumers, and in fact because of contractual arrangements to supply retail stores, they may actually be incentivized to supply the recreational market over the medical market," Wyonch said.
During an interview with INN last year, Neal Gilmer, equity research analyst with Haywood Securities covering the cannabis public space, said he expected to see Health Canada step in and implement some sort of protection for medical patients.
"That's just my expectation, I haven't seen anything in writing anywhere," he told INN in July.
Don't forget to follow us @INN_Cannabis for real-time news updates! Stay tuned to our cannabis channel for more stories from Lift.
Securities Disclosure: I, Bryan Mc Govern, hold no direct investment interest in any company mentioned in this article.
Investing News Network websites or approved third-party tools use cookies. Please refer to the  cookie policy for collected data, privacy and GDPR compliance. By continuing to browse the site, you agree to our use of cookies.