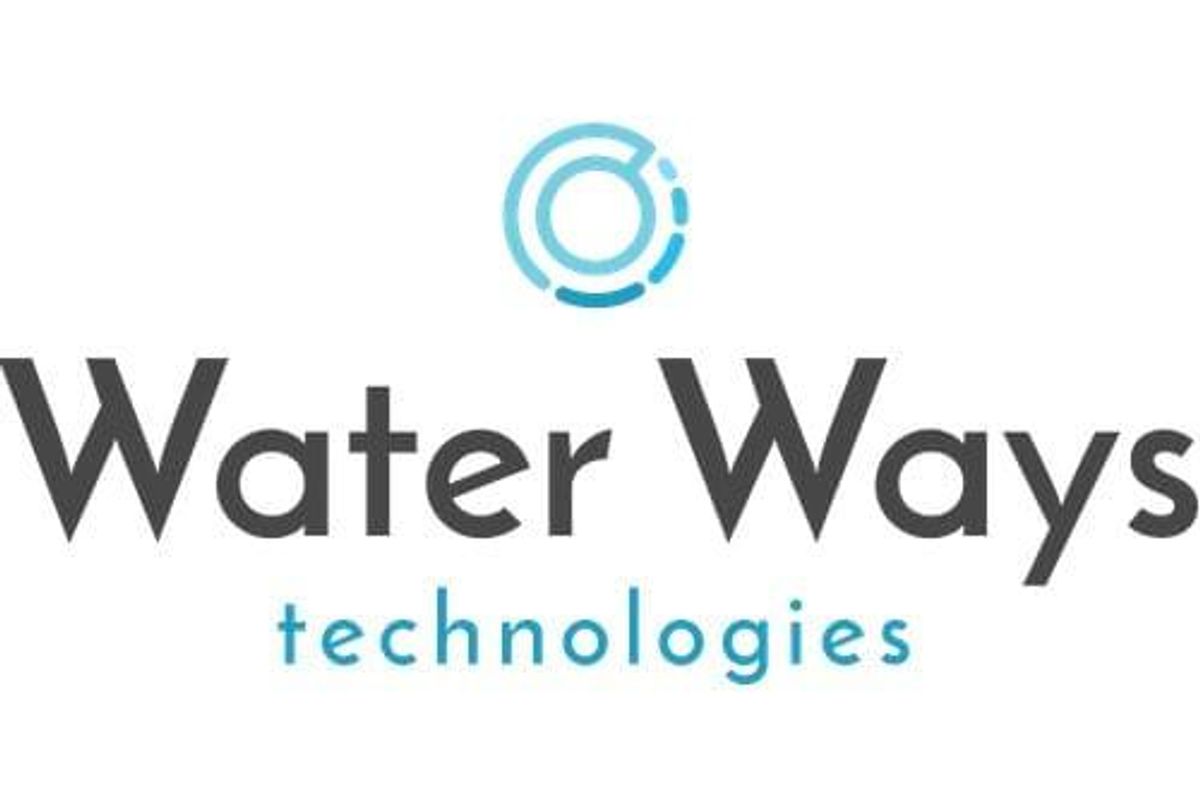 Water Ways Technologies Inc. (TSXV: WWT) ("Water Ways" or the "Company"), is pleased to announce that it has today closed the previously announced acquisition of certain assets of Heartnut Grove Inc. ("Heartnut"), a Canadian distributor of irrigation and agriculture components, based in Mount Brydges, Ontario.
Water Ways Technologies Inc. (TSXV: WWT) ("Water Ways" or the "Company"), is pleased to announce that it has today closed the previously announced (see press releases dated March 19, 2019 and April 17, 2019) acquisition of certain assets of Heartnut Grove Inc. ("Heartnut"), a Canadian distributor of irrigation and agriculture components, based in Mount Brydges, Ontario. Heartnut, established in 2004, had, for the year ended October 2018, sales of CAD$3.76 Million and gross profits of CAD$692 Thousand. Heartnut has also advised the Company that unaudited sales for the 6 months ending April 30 2019 were CAD$2.59 million with gross profits of CAD$524 Thousand.
Water Ways established a wholly owned Canadian subsidiary ("Opco") to acquire certain Heartnut assets including its customer base, inventory, certain equipment and goodwill for total consideration of CAD$500,000 payable as follows:
CAD $20,000 was paid in cash on the date of signing the LOI;
CAD $455,000 was payable in cash on the closing date ("Closing Date")
CAD $25,000 payable by issuance of 178,571 common shares in the capital of Water Ways ("Shares"), at a deemed value of $0.14 per Share.
Upon closing, Heartnut ceased its commercial operations and its sole shareholder and managing director John Pol (the "Shareholder") became an employee and manager of Opco and entered into an employment agreement with Opco. The Company also retained the current Heartnut sales force.
The Company intends to leverage Heartnut's business relationships with the Canadian farming community to market and sell irrigation projects and components to the growing needs of Canadian cannabis licensed producers. Water Ways believes that the Heartnut sales force is well positioned to capture a significant share of the Canadian wholesale irrigation market. Additionally, Water Ways' extensive offering of Israeli technology-based irrigation components and equipment and access to the latest industry know-how provides it with an advantage to potentially become a significant vendor to Canadian farmers and cannabis licensed producers in the short to medium term. The Heartnut platform and the WWT wide offering of Israeli technology irrigation components, equipment and knowhow should allow WWT to become a significant vendor to Canadian farmers and Cannabis licensed producers in the near future.
Ohad Haber, the Company's Chairman and CEO, commented on the acquisition: "Our long term goal is to establish Water Ways as a leading irrigation and agro technology provider worldwide. We aim to build a significant presence in the North American irrigation market. The first step toward achieving this goal was completing the acquisition of the assets of Heartnut Grove to serve as our sales and distribution center for North America serving both the North American farming community and Canadian irrigation and all need for the Cannabis growers LP's. We will also strive to launch our DataWays technology to assist in implementing irrigation projects in Canada and the USA by using this cutting edge technology using Artificial Intelligence and Machine Learning capabilities to ramp up our sales worldwide giving significant advantage over our competitors. Using the experience we gained thorough the Cronus group irrigation project in Israel we aim to turn Water Ways into a major cultivation project vendor to the Canadian legal Cannabis Cultivation community."
John Pol, the managing director, stated: "I founded my company many years ago, and in joining the Water Ways family I have found the missing link to success in the Canadian irrigation business. The offering of Israel drip and smart irrigating technology that WWT delivers to its clients, the technical knowhow and the ability to execute irrigation projects that WWT possesses are revolutionary and I foresee that our joint capabilities will enable us to deliver several irrigation projects to the Canadian market in the remaining months of 2019 and a substantial amount in 2020. There is hunger in the Canadian irrigation market for the Israeli irrigation technology that WWT has."
About Water Ways Technologies
Water Ways is the parent company of IAT which is an Israeli based agriculture technology company that specializes in providing water irrigation solutions to agricultural producers. IAT competes in the global irrigation water systems market with a focus on developing solutions with commercial applications in the micro and precision irrigation segments of the overall market. At present, IAT's main revenue streams are derived from the following business units: (i) Projects Business Unit; and (ii) Component and Equipment Sales Unit. IAT was founded in 2003 by Mr. Ohad Haber with a view of capitalizing on the opportunities presented by micro and smart irrigation, while also making a positive mark on society by making these technologies more widely available, especially in developing markets such as Africa and Latin America. IAT's past projects include vineyards, water reservoirs, fish farms, fresh produce cooling rooms and more, in over 15 countries.
For more information, please contact
Ronnie Jaegermann
Director
+972-54-4202054
ronnie@irri-altal.com
https://www.water-ways-technologies.com/
Forward-Looking Statements
Certain statements contained in this press release constitute "forward-looking information" as such term is defined in applicable Canadian securities legislation. The words "may", "would", "could", "should", "potential", "will", "seek", "intend", "plan", "anticipate", "believe", "estimate", "expect" and similar expressions as they relate to Water Ways. All statements other than statements of historical fact may be forward-looking information. Such statements reflect Water Ways' current views and intentions with respect to future events, and current information available to Water Ways, and are subject to certain risks, uncertainties and assumptions. Material factors or assumptions were applied in providing forward-looking information. Many factors could cause the actual results, performance or achievements that may be expressed or implied by such forward-looking information to vary from those described herein should one or more of these risks or uncertainties materialize. Should any factor affect Water Ways in an unexpected manner, or should assumptions underlying the forward-looking information prove incorrect, the actual results or events may differ materially from the results or events predicted. Any such forward-looking information is expressly qualified in its entirety by this cautionary statement. Moreover, Water Ways does not assume responsibility for the accuracy or completeness of such forward-looking information. The forward-looking information included in this press release is made as of the date of this press release and Water Ways undertakes no obligation to publicly update or revise any forward-looking information, other than as required by applicable law. Water Ways' results and forward-looking information and calculations may be affected by fluctuations in exchange rates. All figures are in Canadian dollars unless otherwise indicated.
Neither TSX Venture Exchange nor its Regulation Services Provider (as that term is defined in policies of the TSX Venture Exchange) accepts responsibility for the adequacy or accuracy of this release.
Click here to connect with Water Ways Technologies (TSXV:WWT) for an Investor Presentation.
Source: www.globenewswire.com
Investing News Network websites or approved third-party tools use cookies. Please refer to the  cookie policy for collected data, privacy and GDPR compliance. By continuing to browse the site, you agree to our use of cookies.