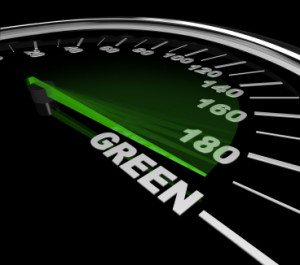 Vancouver is climbing aboard the green rush with a medical marijuana-themed conference set to take place at the Vancouver Convention Centre on Wednesday May 7. Participants will include representatives from public and private companies, government and the media, as well as health industry specialists, analysts, bankers and fund managers. 
---
The Vancouver GreenRush Conference is the first in a series of events to be hosted by GreenRush Financial Conferences, a 100-percent-owned subsidiary of Next Gen Metals (CNSX:N,OTC Pink:NXTTF,FWB:M5BN). Tailored to high-net-worth and retail investors, its aim is to focus on educating those interested in the alternative medicine, industrial hemp and medical marijuana sectors.
Among many others, speakers at the conference will include Bruce Linton of Tweed Marijuana (TSXV:TWD), alternative medicine specialist Dr. Paul Hornby and lawyer John Conroy, who has been instrumental in working to change Health Canada's rules regarding legal access to medical marijuana.
In a recent interview, Next Gen CEO Harry Barr discussed several of the speakers who will be presenting at GreenRush. Specifically, Barr shared his admiration for John Conroy, who has dedicated years of his life to ensure marijuana's legalization and rightful treatment as a medicine. Barr also spoke about Next Gen's John Berfelo, who personally saw the benefits of medical marijuana in his recovery from a serious construction injury in 2005. Since then, Berfelo has won three cannabis cups and is now "one of the best growers in the industry."
From the media, GreenRush will see a number of attendees, including Alan Brochstein of 420Investor.com and representatives from Agoracom and the Investing News Network.
In terms of business and finance, Barr is excited to welcome Linton to the conference, as he believes that Tweed's recent success in securing a $15-million bought-deal financing will help pave the way for other small-cap businesses in the industry. Representatives from Deloitte will be on site to further discuss the nature of the burgeoning alternative medicine, industrial hemp and medical marijuana industries.
Notably, the conference will also feature a "legalization vs. prohibition" debate to allow various stakeholders, such as lawyers, activists and critics, to discuss the future of medical marijuana.
In a press release from April 25, Barr said, "[r]ecent North American legislation has dramatically changed our industry's ability to finance existing and new projects. With that in mind GreenRush Financial Conferences will act as a financial hub for these three emerging industries and will facilitate both education and investment across the industries."
Click here for more information on the GreenRush Conference.
Click here to purchase tickets.
Securities Disclosure: I, Teresa Matich, hold no investment interest in any companies mentioned in this article.