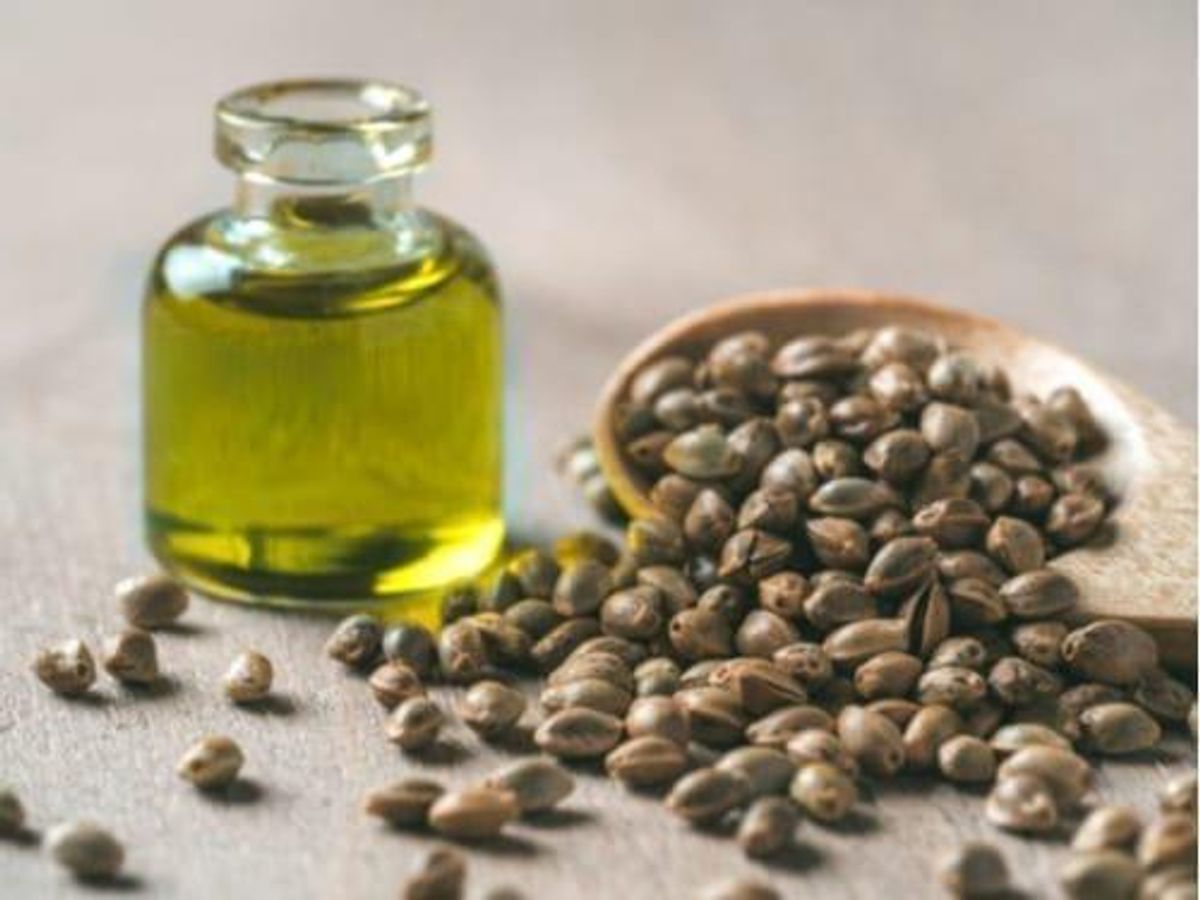 For companies trading in CBD, hemp offers benefits over its genetic cousins.
Hemp was once America's most important cash crop, and it's quickly making a comeback in the 21st century. It's not an exaggeration to say that the hemp industry helped build the early US into a global economic powerhouse.
Hemp's versatility in those colonial and postcolonial days was seen in its use in the maritime, clothing, food and paper industries. Hemp was important in supplying American troops and ships during the revolutionary war, and was even used to make the paper for the Declaration of Independence.
As a variety of cannabis, hemp must contain less than 0.3 percent THC in order to be considered hemp rather than marijuana by US Department of Agriculture, Agriculture and Agri-Food Canada and other government bodies. What it lacks in psychoactive properties, hemp more than makes up for in industrial and commercial utility.
Unfortunately, politics and misinformation would destroy this industry in the 20th century as hemp got caught in a misguided war against its close genetic cousin, marijuana, despite the fact that hemp is about as useful for getting high as rice. Times are changing, however, and legislative reforms in both the US and Canada, as well as a little help from the up-and-coming CBD industry, could mean big things for hemp.
While the cannabis industry remains something of a question mark in most jurisdictions, the hemp industry offers stability. Global sales for consumer hemp products hit $688 million globally in 2016, and the market for hemp-derived CBD products is expected to have a 22-percent compound annual growth rate over the next five years.
Regulatory reform and the growth of the hemp industry
Canada has been licensing hemp producers since 1998. The Canadian hemp industry brought in C$170 million in 2016. The US has been slower to open the gates for hemp growers. Section 7606 of the 2014 farm bill allowed state departments of agriculture and universities to grow hemp for research or pilot programs. The 2018 US Hemp Farming Act could remove hemp from the controlled substances list entirely and finally give US industrial growers the go ahead to start producing. Despite hindrances in the US for growers at the federal level, 16 states have legalized hemp for commercial purposes and the US hemp industry grew by 16 percent in 2017.
Meanwhile, back in Canada, the senate passed the Cannabis Act in June 2018, bringing the country one step closer to legalizing the sale of recreational cannabis to adults. The hemp industry might not be directly tied to the recreational cannabis market, but Canadian legalization still means good things for hemp. While THC-rich cannabis will remain tightly regulated, many hemp companies are expecting a loosening of restrictions regarding the use of Canada's 138,000 acres of hemp. Throughout the legalization process, the Canadian Hemp Trade Alliance (CHTA), which represents nearly 500 members across the industry, has been front and center. The CHTA has has been very successful at lobbying the Canadian government on behalf of the hemp industry.
Canadian legalization has further aided the hemp industry in the form of education and awareness derived from the process. As cannabis in all forms has been on the minds of Canadian consumers, demand for hemp products like CBD oils has risen and created new markets for hemp.
The wide world of hemp products
Hemp might lack THC, but it can be bred to be rich in another important cannabinoid, one that a highly lucrative industry is rapidly growing around. CBD products are increasingly being used in the health and wellness industry to treat chronic pain and an assortment of other conditions and ailments. The market for these products is expected to grow to $2.1 billion by 2020. The regulations around growing hemp are generally less stringent than those for medical and recreational cannabis. The costs associated with growing hemp are also significantly lower than those for THC-rich cannabis. Hemp might well prove a better option for companies in the CBD business.
Hemp has become the next big thing in the health food industry. Rich in omega-3 and omega-6, essential fatty acids, vitamin E, iron, amino acids and more, hemp seeds have been discovered as a superfood. According to Agriculture and Agri-Food Canada, 452 products using hemp as an ingredient launched across the globe between 2008 and 2017, and over 54.7 percent of those products used hemp as a source of protein. The global market for hemp-based foods is expected to have a compound annual growth rate of over 24 percent up to 2022.
Skincare is another up-and-coming hemp industry. When applied topically, CBD has been found to have great benefits for the look, feel and overall health of the skin. Skincare company Evio Beauty Group is just one of the brands that has jumped on the hemp bandwagon, partnering with a licensed producer to incorporate hemp-derived CBD oil into its products.
Hemp is becoming a big part of a range of different industries, from pet food to biofuels to clothing to a host of industrial products. As legislative reform makes hemp easier to legally produce, we can expect hemp to take an even greater role in these and many other industries.
Diversification and stability in hemp
For companies looking to take advantage of regulatory reforms in any part of the cannabis industry, diversification may be the strategy that provides the most value. Since hemp is high in CBD and void of THC, and also significantly easier and less expensive to grow than its cousins, THC-rich cannabis crops will likely be reserved by most growers for recreational use, while most CBD products will be getting their CBD from hemp. It makes sense for cannabis companies to show interest in both marijuana and hemp strains of cannabis.
Additionally, at this time, the hemp industry offers greater stability than the broader cannabis industry. Cannabis is still the subject of a volatile political battle in the US, with the status quo for laws and regulations far from set in stone and wildly different from state to state. Meanwhile, Canada is poised to make recreational adult-use cannabis legal in the summer or fall of 2018, but each province's cannabis policy can be looked at as a "test lab" with specific regulation open to adjustments and overhauls over the coming years. Hemp, on the other hand, is becoming subject to increasingly less stringent regulation in both of these countries.
Hemp players
Naturally Splendid (TSXV:NSP) has taken notice of the opportunity that hemp presents in the current regulatory climate. The company has invested significant resources in numerous patentable hemp-based food and ingredient products. These include HempOmega, a hemp seed oil-derived omega-rich powder that can be mixed into beverages and foods. The company's distribution network operates across Canada and the US and its products can be found in 1,500 stores.
Canadian cannabis giant Aurora Cannabis (TSX:ACB) recently signaled its interest in the hemp-CBD game by exercising its option to acquire a majority share of Hempco Food and Fiber (TSXV:HEMP). Hempco is another company looking to make waves in the hemp health food market with a hemp seed oil-based vegan meat substitute that will compete against soy-based burgers.
Phivida Holdings (CSE:VIDA) is among the largest players in the CBD business and like many of the others the company sources its CBD from hemp. The company has diversified its offerings to include CBD-infused iced teas and protein shakes as well as pet products in addition to the standard CBD oils.
Takeaway
All aspects of the cannabis industry should be interesting to investors under today's climate, but the hemp industry in particular offers diverse utility for some of the industry's biggest growth areas as well as other consumer and industrial products. Additionally, hemp offers a level of stability not found in other parts of the cannabis industry amid the shifting regulatory landscape.
This INNspired article is sponsored by Naturally Splendid (TSXV:NSP). This article was written according to INN editorial standards to educate investors.
Investing News Network websites or approved third-party tools use cookies. Please refer to the  cookie policy for collected data, privacy and GDPR compliance. By continuing to browse the site, you agree to our use of cookies.