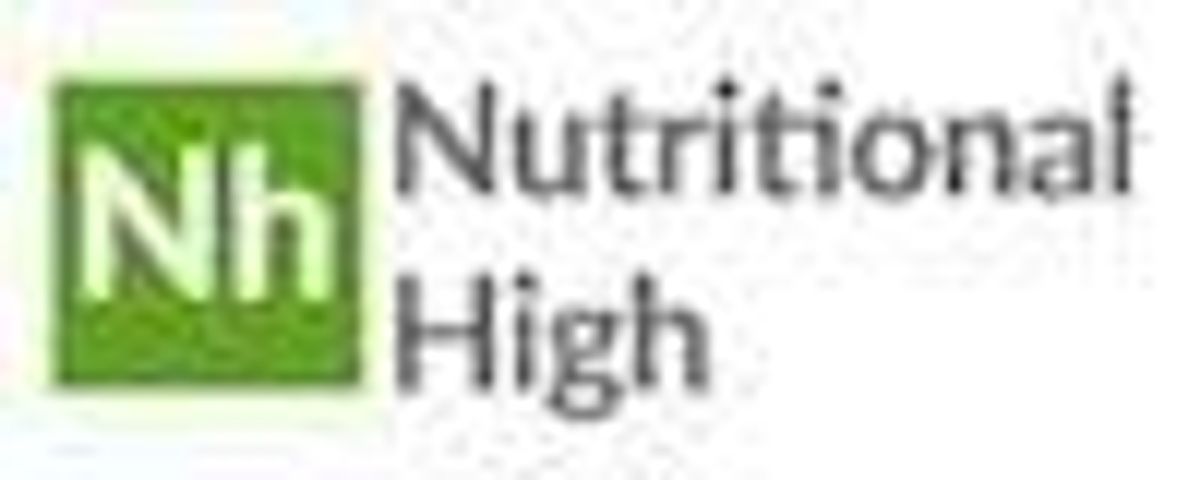 Nutritional High International Inc. (CSE:EAT) (OTCQB:SPLIF) (FRANKFURT:2NU) (the "Company" or "Nutritional High") is pleased to announce that it has signed a binding letter agreement (the "Agreement") to acquire 100% of California-based Pasa Verde, LLC ("Pasa Verde") (the "Transaction").
Nutritional High International Inc. (CSE:EAT) (OTCQB:SPLIF) (FRANKFURT:2NU) (the "Company" or "Nutritional High") is pleased to announce that it has signed a binding letter agreement (the "Agreement") to acquire 100% of California-based Pasa Verde, LLC ("Pasa Verde") (the "Transaction"). Pasa Verde was founded in 2017 and operates a leading cannabis extraction and toll processing facility in Sacramento, California.
Transaction Overview
Pasa Verde specializes in manufacturing premium quality cannabis extract products on behalf of some of the most prominent cannabis brands in the U.S. Led by a team of innovative entrepreneurs and talented extractors, Pasa Verde operates a 17,600 sq ft extraction facility in Sacramento's "Green Zone" and was the first operator in Sacramento to receive its Conditional Use Permit. Pasa Verde's large-scale facility is located in a fully-serviced industrial area and has excellent space and infrastructure to house a significant extraction and marijuana infused products ("MIPs") operation – capable of production volumes suitable for the California market which is expected to reach US$6.5 billion in annual sales by 2020.
Pasa Verde's state-licensed oil extraction facility has been in operations since 2017, with revenue since the new year exceeding US$200,000 and ramping up significantly with the installation of recently delivered equipment. High-throughput extraction and distillation equipment is currently configured with a view towards achieving full production capacity in the second quarter of 2018. Upon completion and licensing of Nutritional High's other production facility located in Sacramento, the Company will operate over 26,000 sq ft of production space in northern California – a region which is developing into and important manufacturing hub for cannabis extraction and processing.
The infrastructure acquired in the Transaction will provide Nutritional High with the in-house extraction and MIPs manufacturing capability necessary to produce FLI-branded products using the Company's state-of-the-art extraction and infusion techniques while capturing the full economic benefits of product sales. Nutritional High will maximize Pasa Verde's existing asset base by manufacturing finished products for the Company's in-house brands such as FLI as well as producing bulk oil for various cannabis brands with whom Pasa Verde has secured contract manufacturing agreements.
Management Commentary
Jim Frazier, CEO of Nutritional High, commented – "This acquisition is transformative for Nutritional High and will provide the Company with foundational assets to execute on our California expansion strategy. We've examined multiple opportunities to establish in-house production capability in California but Pasa Verde stood out with its strong track record of execution, its core focus on product quality, as well as its existing revenue base and established contract manufacturing operations. We look forward to working with Pasa Verde to leverage their operations and know-how to further penetrate the California market with our brands of unique premium quality products."
Tony Westfall, CEO and founder of Pasa Verde, commented – "We're excited by this partnership with Nutritional High, a company we view as having an industry-leading position in the extracts and infused products market. This transaction will enable Pasa Verde to capitalize on its first-mover advantage in California and to rapidly expand the presence of Nutritional High's brands across the State."
Transaction Details
Pursuant to the Agreement, Nutritional High will acquire 100% of Pasa Verde for total consideration of US$1.65 million in cash and stock, with additional consideration of up to US$5.3 million being awarded over a 2-year period upon completion by Pasa Verde of certain mutually-agreed upon performance targets.
The initial US$1.65 million consideration will be satisfied by the issuance of US$900,000 in Nutritional High shares priced at the 20-day VWAP prior to closing and the payment of US$750,000 cash upon closing.
Upon Pasa Verde achieving the performance targets, Pasa Verde shareholders will be entitled to additional consideration of up to US$5.3 million in a combination of cash and Nutritional High shares priced at the 20-day VWAP prior to issuance. All shares issued in the Transaction will be subject to a statutory Canadian hold-period of four months and a day from the date of issuance.
Pursuant to the terms of the Agreement, the Company has also agreed to fund up to US$500,000 of capital expenditures to support Pasa Verde's growth in California and to fund increased production capacity, inventory as well as expanded marketing and branding initiatives and for new product development.
The Transaction is subject to a number of conditions, including but not limited to, final due diligence by the respective parties, execution of a definitive acquisition agreement (the "Definitive Agreement") which shall supersede the Agreement, receipt of applicable corporate approvals, and other regulatory and/or governmental approval. There can be no assurance that the Transaction will be completed as proposed or at all.
FMI Capital Advisory Inc. is acting as exclusive financial advisor to Nutritional High in connection with the Transaction.
About Nutritional High International Inc.
Nutritional High is focused on developing, manufacturing and distributing premium and consistently dosed products in the cannabis-infused products industry, including edibles and oil extracts for nutritional, medical and adult recreational use. The Company works exclusively through licensed facilities in jurisdictions where such activity is permitted and regulated by state law.
For updates on the Company's activities and highlights of the Company's press releases and other media coverage, please follow Nutritional High on Facebook, Twitter, Instagram and Google+ or visit www.nutritionalhigh.com.
For further information, please contact:
David Posner
Chairman of the Board
Nutritional High International Inc.
647-985-6727
Email: dposner@nutritionalhigh.com
NEITHER THE CANADIAN SECURITIES EXCHANGE NOR OTC MARKETS GROUP INC., NOR THEIR REGULATIONS SERVICES PROVIDERS HAVE REVIEWED OR ACCEPT RESPONSIBILITY FOR THE ADEQUACY OR ACCURACY OF THIS RELEASE.
This news release may contain forward-looking statements and information based on current expectations. These statements should not be read as guarantees of future performance or results. Such statements involve known and unknown risks, uncertainties and other factors that may cause actual results, performance or achievements to be materially different from those implied by such statements. Risks that may have an impact on the ability for these events to be achieved include completion of due diligence, negotiation of definitive agreements and receipt of applicable approvals. Although such statements are based on management's reasonable assumptions, there can be no assurance that such assumptions will prove to be correct. We assume no responsibility to update or revise them to reflect new events or circumstances.
The Company's securities have not been registered under the U.S. Securities Act of 1933, as amended (the "U.S. Securities Act"), or applicable state securities laws, and may not be offered or sold to, or for the account or benefit of, persons in the United States or "U.S. Persons", as such term is defined in Regulation S under the U.S. Securities Act, absent registration or an applicable exemption from such registration requirements. This press release shall not constitute an offer to sell or the solicitation of an offer to buy nor shall there be any sale of the securities in the United States or any jurisdiction in which such offer, solicitation or sale would be unlawful.
Additionally, there are known and unknown risk factors which could cause the Company's actual results, performance or achievements to be materially different from any future results, performance or achievements expressed or implied by the forward-looking information contained herein. All forward-looking information herein is qualified in its entirety by this cautionary statement, and the Company disclaims any obligation to revise or update any such forward-looking information or to publicly announce the result of any revisions to any of the forward-looking information contained herein to reflect future results, events or developments, except as required by law. Some of the risks and other factors that could cause actual results to differ materially from those expressed in forward-looking information expressed in this press release include, but are not limited to: obtaining and maintaining regulatory approvals including acquiring and renewing U.S. state, local or other licenses, the uncertainty of existing protection from U.S. federal or other prosecution, regulatory or political change such as changes in applicable laws and regulations, including U.S. state-law legalization, market and general economic conditions of the cannabis sector or otherwise.
Source: globenewswire.com
Investing News Network websites or approved third-party tools use cookies. Please refer to the  cookie policy for collected data, privacy and GDPR compliance. By continuing to browse the site, you agree to our use of cookies.