Cannabis continues to be a topic of much interest in Australia, particularly for keen investors who have seen plenty of ups and downs in the market over the past 12 months.
When discussing cannabis from an Australian investment perspective, we are of course discussing medicinal cannabis — an extract of the cannabis plant delivered as a pill, oil, nasal spray or other form used to relieve symptoms of a medical condition.
---
Recreational cannabis is illegal across Australia with the exception of the Australian Capital Territory, where as of January 31, 2020, adults can hold 50 grams of cannabis and cultivate two cannabis plants.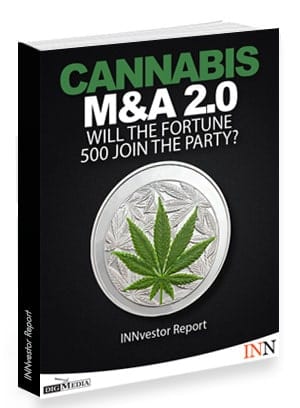 Cannabis - Will The Fortune 500 Join The Party?
Our Exclusive FREE Report Contains Information You NEED To Know About Cannabis Stock Investing!
A 2019 survey from the Australian government found over a third of Australians over the age of 14 had used cannabis during their lifetime, and 11.6 percent had used cannabis in the past 12 months.
What's the history of medical cannabis in Australia?
The earliest documented use of cannabis was back in 2800 BCE, when it was listed in a pharmacopoeia (an official published book of medicine) in China.
The history in Australia is significantly shorter, with the earliest mention surfacing when hemp seeds were brought across on the first fleet in 1778. In fact, author John Jiggens argues in his book that the true intention for Australia as a colony was not as a gaol for convicts, but to make New South Wales a major hemp production land, as hemp was critical for rope and sails on ships.
In 1925, Australia signed the Geneva Convention on Opium and Other Drugs, which included cannabis and led to a ban on importation in 1926. By 1938, cannabis was outlawed in Australia, mainly due to a Reefer Madness shock campaign.
Medicinal cannabis was legalised federally in Australia on November 1, 2016, after amendments to the Narcotic Drugs Act legalised cannabis growing for medicinal and scientific reasons.
About a year later, hemp food was made legal for human consumption in Australia by Food Standards Australia New Zealand. Hemp has been a popular material in Australia used for textiles since the 1990s.
In Victoria, the Legal and Social Issues Committee is currently undertaking an enquiry examining the access and use of cannabis, looking to successful international models. The project took in submissions from the public up until the end of August 2020. A committee report is due at the end of March 2021.
Who can access medical cannabis in Australia?
As of late 2020, patients can only access medical cannabis via a prescription from a general practitioner or specialist. Doctors can prescribe through two methods; either through the Therapeutic Goods Administration (TGA) Special Access Scheme, or by applying to the TGA to be an authorised prescriber.
An authorised prescriber doctor can prescribe unregistered medicine to a class of patients, such as a neurologist prescribing medical cannabis products to epilepsy patients.
A doctor must make an application to the TGA to certify a patient is eligible for treatment and that the cannabis product prescribed would be appropriate treatment. Medical cannabis can assist, but is not limited to, the treatment of chronic pain, neurological conditions and inflammatory diseases.
Many see the legal medical channels as a lengthy process full of hurdles and are frequently turning to the black market to obtain cheaper, immediate sources of CBD oil or medical cannabis. Popularity is growing, with 18,000 applications approved by the TGA between the start of 2020 to the end of May.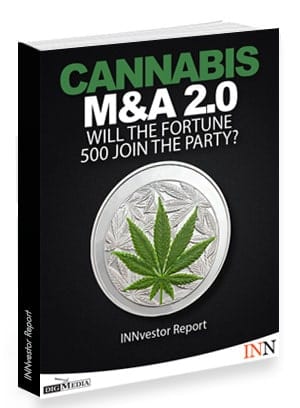 Cannabis - Will The Fortune 500 Join The Party?
Our Exclusive FREE Report Contains Information You NEED To Know About Cannabis Stock Investing!
Could Australia legalise recreational cannabis?
It's uncertain if, or when, recreational cannabis will be legalised in Australia, particularly after neighbour New Zealand had its bid to legalise marijuana narrowly defeated by 53.1 percent to 46.1 percent.
At this stage, there is limited support at the federal level to decriminalise the use of cannabis for adult use. However, politicians like Victorian Reason Party MLC Fiona Patten and New South Wales Greens MLC Dr. Mehreen Faruqi have called for legalisation on the issue.
Smaller political parties advocating for legalised cannabis include the HEMP (Help End Marijuana Prohibition) Party and the LCQ (Legalise Cannabis Queensland) Party.
Other advocacy groups like the Who Are We Really Hurting group are known for stunts like sending Prime Minister Scott Morrison a package of faux marijuana.
What are the opportunities for investors?
Prohibition Partners' second Oceania Cannabis Report estimates that there are 2.1 million cannabis users in Australia, and forecasts the legal cannabis market in Oceania will be worth US$1.55 billion by 2024, with Australia accounting for 79 percent of the region's market.
Looking more specifically at Australia, Grand View Research states that Australia's legal cannabis market was valued at US$171.7 million in 2019; it expects the sector to expand significantly, growing at a compound annual growth rate of 42.1 percent from 2020 to 2026.
For its part, FreshLeaf Analytics anticipates that medical cannabis product sales in the country will reach AU$95 million in 2020, triple the number from the previous year. In 2021, revenue is expected to jump again to over AU$150 million.
While exact expectations vary, it's clear that the market offers opportunities for investors. On the company side, there are now 33 with Australian manufacturing licenses for medicinal cannabis and 28 with import licenses, according to the Office of Drug Control.
To get a better understanding of the stocks available on the ASX, check out the articles below:
Don't forget to follow us @INN_Australia for real-time updates!
Securities Disclosure: I, Ronelle Richards, hold no direct investment interest in any company mentioned in this article.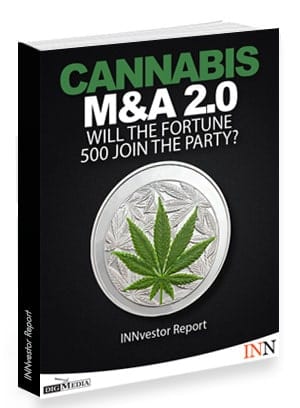 Cannabis - Will The Fortune 500 Join The Party?
Our Exclusive FREE Report Contains Information You NEED To Know About Cannabis Stock Investing!