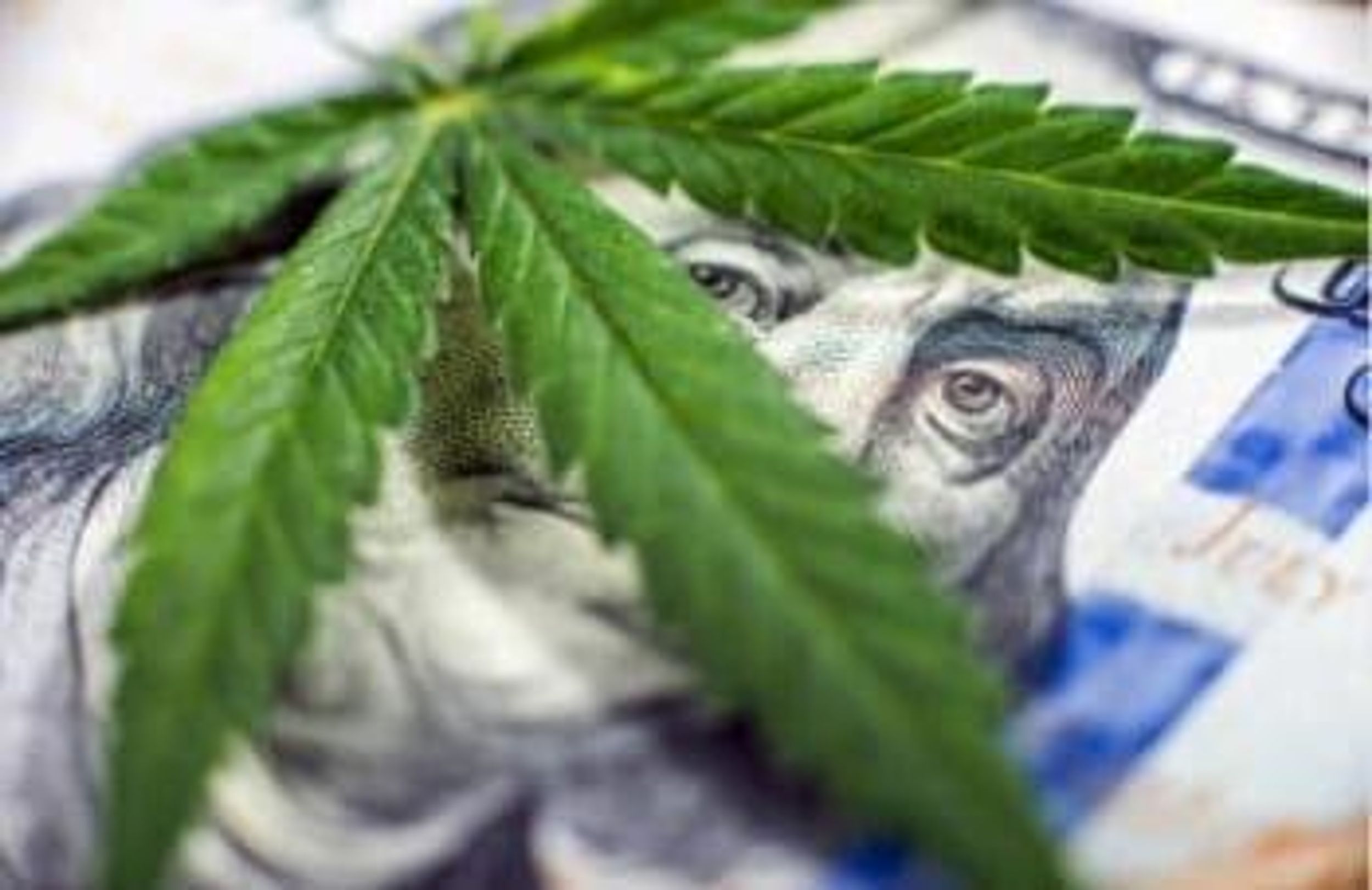 INN sits down with Jim Pakulis, president, and director of Lifestyle Delivery Systems a California cannabis company working to take advantage of the upcoming legalization.
The business of cannabis is expanding in the US, with over 25 states have legalized the drug either for medical or recreational use. California will legalize adult-use of cannabis beginning in 2018, opening the doors for many companies to meet the demand from the massive influx of consumers.
To that end, the Investing News Network had the opportunity to speak with Jim Pakulis, president, and director of Lifestyle Delivery Systems (CSE:LDS), a company hoping to establish their product next year as recreational use of marijuana becomes legal in California. Lifestyle Delivery Systems develops CannaStrips, an infused oral strip which releases an extract of cannabis onto the user upon consumption. According to the company, the effect of this product is felt within 90 seconds or less.
In our interview, Pakulis spoke about the company's unique facility and products, together with the expectations Lifestyle has going into 2018.
The interview has been edited for clarity and brevity. Read on below to find out more of what Pakulis had to say.

Lifestyle Delivery Systems can produce 500k CannaStrips per day
INN: Can you [speak] a little bit about the company and your business focus?
Jim Pakulis: We are a vertically integrated medicinal cannabis manufacturer. Vertically integrated is defined as our own isogenic rooms at our facility, which allows us to create our own organic grade unaltered seeds. [It] is crucial in California for two reasons: 1) Because the significant amount of chemicals in cannabis and 2) With the fires going on, it makes obtaining even more challenging.
We also have our own extraction, our own growth facility and we manufacture CannaStrips, which are oral, sublingual strips that you put in your mouth and they dissolve with various degrees of CBD and THC on them.
INN: Do you have a particular focus as far as your products go?
JP: We do have a particular focus. The focus is twofold. Number one would be the cartridges that we put oils into and [sell in the] market we have the capability right now to do about 25,000 units per day. The second focus is the CannaStrips; we have four different SKU and–with our equipment–have the capability of doing roughly 500,000 per day of strips, should there be a demand for it.

California set to open the gates to Adult-Use cannabis next year
INN: You are focused entirely on the California market, right?
JP: On January 1, 2018, recreational or adult-use cannabis is going to be permitted in the state of California so that is going to make this market absolutely monstrous as far as the demand. We are preparing ourselves for that accordingly
INN: As far as delivery of your product, would you be doing online sales or set up a retail shop maybe aligning with partners?
JP: We have engaged several different groups that already have existing distribution chains in place. We also have a significant number of our team members [who] have longstanding relationships, because they have been in the industry for almost 15 years.
The other thing in this industry is once you have a quality product, word of mouth spreads very, very quickly. Myself and [chief executive officer] Brad Eckenweiler, have been in the industry for eight years now in California. We each have our own methodologies to get the product out, but just as importantly we also have the ability to utilize the third party marketing companies and distribution companies that we've retained.
INN: Are you hoping to possibly expand to other states that have legalized cannabis?
JP: We thought through that on numerous occasions. We're really happy in California. Should we go anywhere, it would be to Las Vegas. Our facility is halfway between Las Vegas and Los Angeles, so we are literally two hours away from Las Vegas. With both the strips and the cartridge machines, we would have to duplicate our process in that state. We could not transport anything across state lines, that would be a federal violation, so we would duplicate and mirror what we have created here.

Roadblocks still in place for cannabis businesses in the US
INN: [It] seems like a lot of major restrictions are still in place preventing the proposed expansion.
JP: One of the things we are very proud of, and is painstakingly slow, is the fact that we have dotted our i's and crossed our t's in getting all of the licenses necessary … to satisfy the city we are located in, which is Adelanto, and then also to satisfy to the best of our capabilities the state of California.
That has been an expensive, time-consuming process. But, we believe on the other side of the ledger we are one of the few companies in California that have gone through all of the processes and has received all of the licenses and certificates necessary to do what we are doing.
INN: You guys are operating [in] this growing cannabis company and are in a state where things seem to be moving your way. Is there still a sense of potential danger when it comes to the business planning for the future as to what the entire cannabis situation will be [in the] US on a federal level?
JP: California voted in medicinal cannabis in 1996, so it's been around a long time in California. We have 29 states and the District of Columbia [has] now permitted either medicinal or recreational. Colorado recently reached a $1 billion in sales, which a portion goes to taxation. California is gearing up for a significant amount of taxation.
You have these tremendous bodies of money that are now going to the state's pockets, for which portions of that go to the federal government. We don't know what the future holds. [But] we think that medicinal cannabis will certainly continue and thrive.
I think the industry is going to continue and grow. At what pace and how long until the federal government recognizes it and reschedules it I just don't know.
"We don't know what the future holds"
INN: How many employees does the company have and what are your production goals for next year?
JP: The neat thing about our facility is it truly is state-of-the-art and with state-of-the-art comes automation so a normal grow that would require 10, 12 folks to be working and watering, requires literally one for ours. The number of our employees is absolutely minimal because of the automation and the sophistication that we have created at our facility.
We are confident that we are going to move a lot of product. We know that with the equipment that we have, again our existing cartridge filling machine can do 25,000 units per day, we get roughly $3 of profit on each cartridge. On our strip machine we can do up to 500,000 a day and net roughly $0.80 per each strip so it's a function now of us getting now into the market [and] I'm confident that the cartridges will sell very well because that's an existing market.
The strips we will grow that market and educate the consumers on that, there's been a variety of groups that have attempted to do strip type products or roll-up products or oral sublingual. We actually have a patent pending on our delivery of our CannaStrips, but that will take probably a little longer to educate the marketplace but I think, I hate to prognosticate but I think we're going to do very well in 2018.
INN: Do you have any particular goals for the stock performance next year?
JP: I hope it goes up [laughs]. I think that our shareholders have been incredibly patient. We were hoping to be out of the gate earlier this year but because of delays, and a lot of them were simply … meeting the city requirements and preliminary process and licensing.
We've had to go through additional processes to get all of that [which] certainly delayed things. But–again–the other side of the equation, we're there now and I think because our shareholders and our investor base [has been] staying with us, [we] will be reporting revenues after two-plus year wait. I think that's going to get reflected in the share price sooner rather than later.
Don't forget to follow us @INN_LifeScience and @INN_Cannabis for real-time news updates!
Securities Disclosure: I, Bryan Mc Govern, hold no direct investment interest in any company mentioned in this article.
The Investing News Network does not guarantee the accuracy or thoroughness of the information reported in the interviews it conducts. The opinions expressed in these interviews do not reflect the opinions of the Investing News Network and do not constitute investment advice. All readers are encouraged to perform their own due diligence.

Featured
Investing News Network websites or approved third-party tools use cookies. Please refer to the  cookie policy for collected data, privacy and GDPR compliance. By continuing to browse the site, you agree to our use of cookies.