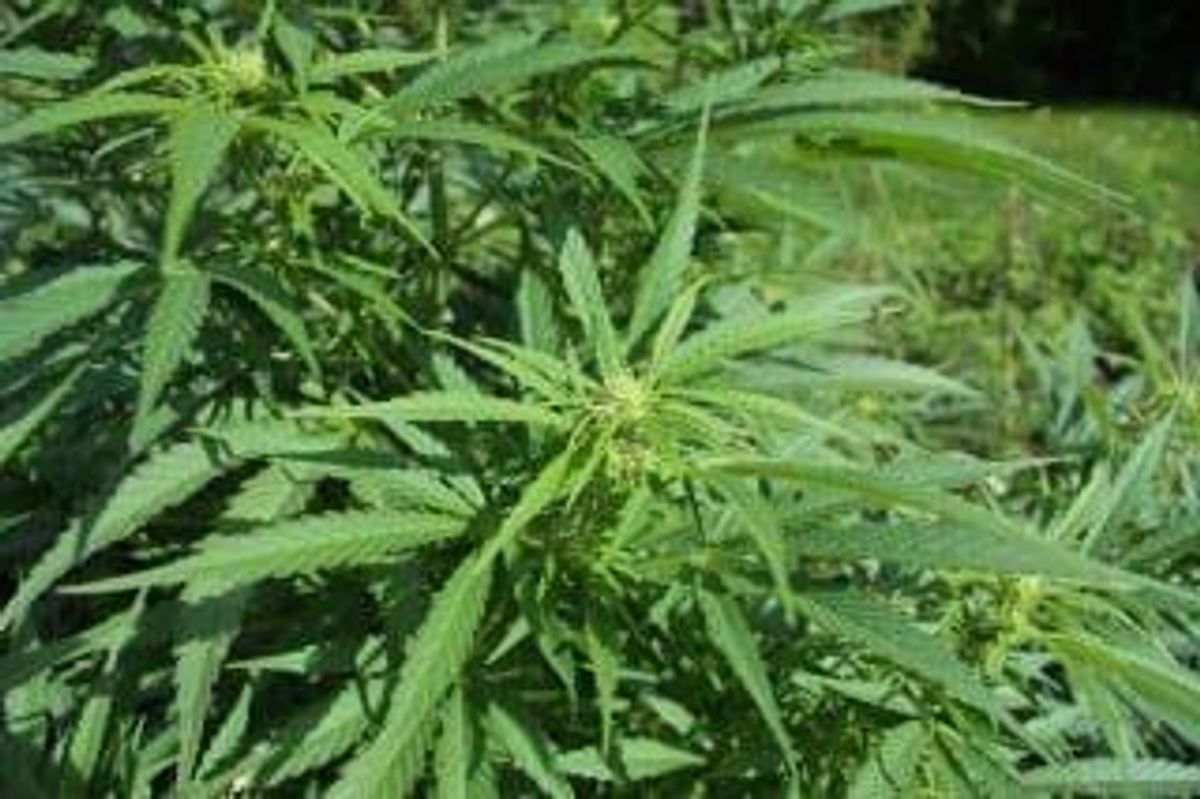 A brief guide on how to invest in medical cannabis.
Cannabis has come a long way in recent years, and with legalization ready to take shape there's no signs of it slowing down. Marijuana has also widely been used as treatment for various diseases for quite some time; as such, investor interest in the medical cannabis space has indeed taken flight.
In Canada, the federal government is readying itself to announce plans to legalize cannabis in the country–recreationally and medically–and expected to go into effect on July 1, 2018.
Laws for recreational cannabis in the US are still a work in progress. That said, it is legal in eight states while 28 have some form of medical marijuana. Still, cannabis remains illegal at a federal law, but Canada's legalization could certainly be a push for its southern neighbors.
In any event, here's a (brief) overview of how to invest in medical cannabis.

Hemp vs. cannabis
The medical and health benefits of hemp and cannabis are acknowledged by many, but while they essentially come from the same plant, they couldn't be more different.
Hemp refers to the cannabis plant stalk and seeds, and is used for a variety of applications, including clothing, textiles, paper, body-care products, food and even pet products. Hemp fiber is known to be the longest, strongest and most durable of all natural fibers, and cultivation requires no chemicals, pesticides or herbicides. Hemp seeds are also known for their nutritious benefits as they are an all-natural, grain-free, gluten-free source of omega 3 and omega 6 fatty acids; they are also very high in protein and contain natural antioxidants.
Hemp has very low tetrahydrocannabinol (THC) levels — one-tenth of the levels seen in marijuana — and doesn't provide any psychoactive effects. Cannabis, on the other hand, is specifically bred for the THC resin that grows on the buds or flowers of the cannabis plant, and is consumed in various ways for medical, recreational and spiritual use.

Laws surrounding medical cannabis
It is important for investors to understand the legalities surrounding the medical cannabis and hemp industries. One key point is that regulations in Canada and the US differ from the municipal, provincial and state levels to the federal level.
Despite having low levels of mind-altering THC, hemp has been lumped into the same category as marijuana in the US, and is classified as a Schedule 1 drug under the Controlled Substances Act. Previously, the US allowed patients with a variety of medical conditions to smoke marijuana in a variety of states since 1996, and four states have voted to allow the sale and distribution of marijuana. However, that number is now growing.
As noted above, cannabis is now legal in eight states while 28 have it legal in some form at a medical level. That said, it's still illegal under federal law and there's no signs indicating that will happen any time soon.
On the other hand, in Canada the cannabis sector is growing rapidly: as previously noted, legalization at a recreational and medical level is expected to go into effect on July 1, 2018.
How to invest in medical cannabis
In April 2015, Bloomberg Intelligence identified 55 public companies in the cannabis space with a combined market cap of $3 billion. The publication's 2015 Weed Index groups the companies into seven categories: pharmaceutical/research, producer, consumer, real estate, consulting, technology and industrial. Companies in the pharmaceutical/research sector were reported as having a market cap of $1.5 billion. Producers, including medical cannabis growers, cultivators and distributors, came in second place at $645 million.
Of course, the still-federally illegal industry continues to grow rapidly, with more and more companies going public.  The industry in the US could potentially grow to $50 billion in the next decade, which is more than eight times its current size. 2016 marijuana sales totalled $7.2 billion alone, with medical cannabis sales poised to grow to $13.3 billion by 2020–up from $4.7 billion in 2016.
Giadha Aguirre De Carcer, founder and CEO of New Frontier Data, said in the press release that the numbers "confirm that cannabis is a major economic driver and job-creation engine for the US economy.
"While we see a potential drop in total number of U.S. jobs created in 2017, as reported by Kiplinger, as well as an overall expected drop in GDP growth, the cannabis industry continues to be a positive contributing factor to growth at a time of potential decline," she continued." We expect the cannabis industry's growth to be slowed down to some degree in the next three to five years, however with projected total market sales to exceed $24 billion by 2025, and the possibility of almost 300,000 jobs by 2020, it remains a positive economic force in the U.S."
When looking at Canadian medical cannabis companies to invest in, the first ever marijuana ETF was launched on the Toronto Stock Exchange at the beginning of April 2017. In fact, 14 marijuana companies are listed on the exchange, at least to start out, and that number certainly has the potential to grow to include more.
Another option for investment in the cannabis industry is to look at businesses that don't actually deal with the plants themselves — everything from growing and harvesting equipment, such as lights and fertilizers, to medical containers. Investing in such companies removes the issue of legality completely.
This article was originally published on September 22, 2015.
Securities Disclosure: I, Jocelyn Aspa, hold no direct investment interest in any company mentioned in this article.
Investing News Network websites or approved third-party tools use cookies. Please refer to the  cookie policy for collected data, privacy and GDPR compliance. By continuing to browse the site, you agree to our use of cookies.