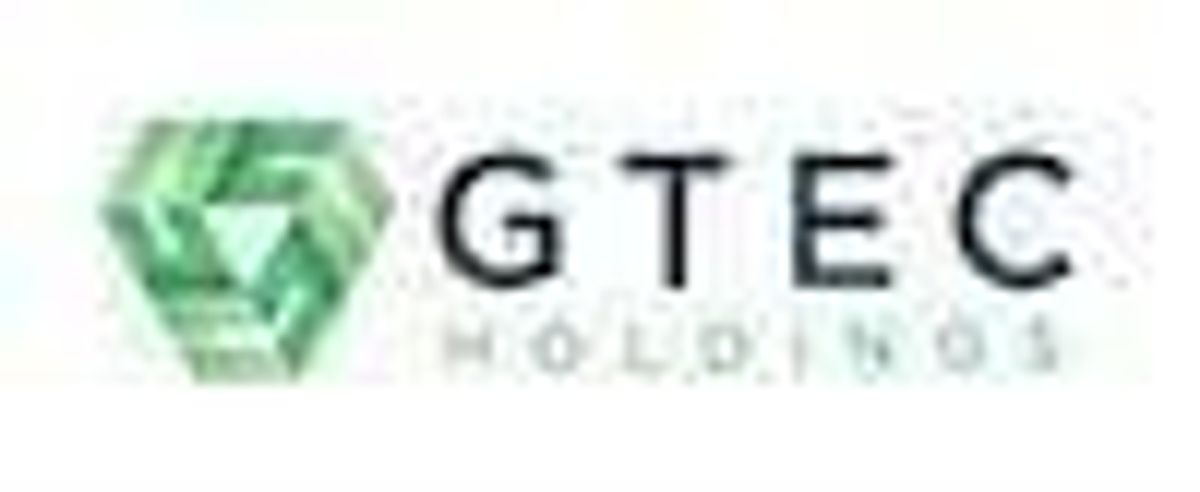 GreenTec Holdings Ltd. ("GTEC") is pleased to announce the commencement of cultivation and rebranding of its wholly owned Licensed Producer subsidiary in Edmonton, Alberta.
GreenTec Holdings Ltd. ("GTEC") is pleased to announce the commencement of cultivation and rebranding of its wholly owned Licensed Producer subsidiary in Edmonton, Alberta. Subsequently, GrenEx Pharms Inc. will hereafter operate as Alberta Craft Cannabis Inc., in order to foster a further alignment with GreenTec's focus on producing premium quality craft cannabis. Alberta Craft Cannabis recently received its initial shipment of genetics earlier this month, and has since then commenced cultivation at the facility, with a view to acquiring a Sales License, from the Office of Medical Cannabis in a timely manner.
"We are proud to have commenced cultivation at Alberta Craft Cannabis" said Norton Singhavon, Chairman & CEO of GreenTec Holdings. "This is an important milestone on our mission to produce and market premium quality craft cannabis for the Canadian marketplace. We will continue working diligently to complete the construction and licensing of our other facilities, in our quest to become one of Canada's leading vertically integrated cannabis companies".
Director of Quality Assurance – Stefan Sarachie
GreenTec is pleased welcome Stefan Sarachie as Director of Quality Assurance. Stefan is a quality management specialist with 17 years of experience in the food & beverage industry. His areas of expertise include the development and implementation of food safety, quality assurance, quality control and quality system programs. Stefan has extensive knowledge of Health Canada, CFIA (Canadian Food Inspection Agency), FDA (Food and Drug Administration), USDA (United States Department of Agriculture), FSMA (Food Safety Modernization Act) and EU regulations.
Prior to joining GreenTec, Stefan worked at Sun-Rype Products, where he developed, implemented and maintained food safety and quality programs as required by government regulations, customer requirements and SQF (Safe Quality Foods) Certification for GFSI (Global Food Safety Initiative).
Director of Strategic Operations – Chris Williams
GreenTec is pleased welcome Christopher Williams as Director of Strategic Operations. Chris is a former police officer and supervisor with the Royal Canadian Mounted Police (RCMP) with over 25 years of policing experience. He has a broad range of police experience spanning drug enforcement, intelligence operations, organized crime, criminal apprehension, human smuggling and K9 management. Chris has worked with partner law enforcement agencies across Canada and internationally.
Chris has extensive experience in operational leadership, project management and strategic planning. He has a passion for supporting the development of programs to assist with the opioid epidemic and in assisting police and military veteran's, particularly those suffering with Post Traumatic Stress Disorder (PTSD). Chris was also nominated for a federal government award for his work with aboriginal youth.
Black Birch Amalgamation
As previously announced on March 13, 2018, GreenTec and Black Birch Capital Acquisition III Corp. (TSXV: BBC.H) ("Black Birch") have entered into a definitive amalgamation agreement with respect to the proposed acquisition by Black Birch of all of the issued and outstanding shares of GreenTec by way of a three cornered amalgamation. Listing is conditional on GreenTec meeting all regulatory and listing requirements of the TSX Venture Exchange. Subject to meeting all of these necessary requirements, the company anticipates to be listed under symbol "GTEC" in Q2 of 2018
Tumbleweed Farms
Tumbleweed farms has received its building permit from the Thompson Okanagan Regional District and has commenced construction on it's purpose built 10,000 square foot building. The exterior building has been delivered on site and the building foundation is in the process of being completed.
On behalf of the board (and Happy 420!),
Norton Singhavon
Chairman & CEO
Michael Blady
Co-Founder & Vice President
About GreenTec
GreenTec is a private corporation based out of Kelowna, British Columbia. GreenTec's mission is to identify and consolidate licensed producers of craft cannabis brands, which GreenTec believes will be the purveyor to the retail market in Canada and internationally. The Company currently holds over 23,000,000 square feet of expansion capabilities throughout Canada and holds a 100% interest in each of GreenTec Bio-Pharmaceuticals Corp., Grey Bruce Farms Incorporated, Zenalytic Laboratories Ltd., Falcon Ridge Naturals Ltd., Tumbleweed Farms Corp., and Alberta Craft Cannabis Inc. (formerly Grenex Pharms Inc.). Additional information concerning GreenTec is available on the Company's website at www.gtec.co.
All information contained in this news release with respect to GreenTec was supplied by GreenTec for inclusion herein, and Black Birch and its directors and officers have relied on GreenTec for any such information.
Completion of the Transaction is subject to a number of conditions, including but not limited to, TSX Venture Exchange acceptance. There can be no assurance that the Transaction, the Subscription Receipt Offering or the Offering will be completed as proposed or at all.
The TSX Venture Exchange has in no way passed upon the merits of the proposed Transaction, the Subscription Receipt Offering or the Offering and has neither approved nor disapproved the contents of this news release.
Neither the TSX Venture Exchange nor its Regulation Services Provider (as that term is defined in the policies of the TSX Venture Exchange) accepts responsibility for the adequacy or accuracy of this release.
The securities of Black Birch have not been and will not be registered under the United States Securities Act of 1933, as amended and may not be offered or sold in the United States absent registration or an applicable exemption from the registration requirement. This press release shall not constitute an offer to sell or the solicitation of an offer to buy nor shall there be any sale of the securities in any jurisdiction in which such offer, solicitation or sale would be unlawful.
CAUTIONARY STATEMENT REGARDING FORWARD-LOOKING INFORMATION: This news release includes certain "forward-looking statements" under applicable Canadian securities legislation. Forward-looking statements include, but are not limited to, statements with respect to the terms of and the completion of the Transaction, the Subscription Receipt Offering and the Offering. Forward-looking statements are necessarily based upon a number of estimates and assumptions that, while considered reasonable, are subject to known and unknown risks, uncertainties, and other factors which may cause the actual results and future events to differ materially from those expressed or implied by such forward-looking statements. Such factors include, but are not limited to: general business, economic, competitive, political and social uncertainties; delay or failure to receive board, shareholder or regulatory approvals. There can be no assurance that such statements will prove to be accurate, as actual results and future events could differ materially from those anticipated in such statements. Accordingly, readers should not place undue reliance on forward-looking statements. Black Birch disclaims any intention or obligation to update or revise any forward-looking statements, whether as a result of new information, future events or otherwise, except as required by law.
Source: www.gtec.co
Investing News Network websites or approved third-party tools use cookies. Please refer to the  cookie policy for collected data, privacy and GDPR compliance. By continuing to browse the site, you agree to our use of cookies.