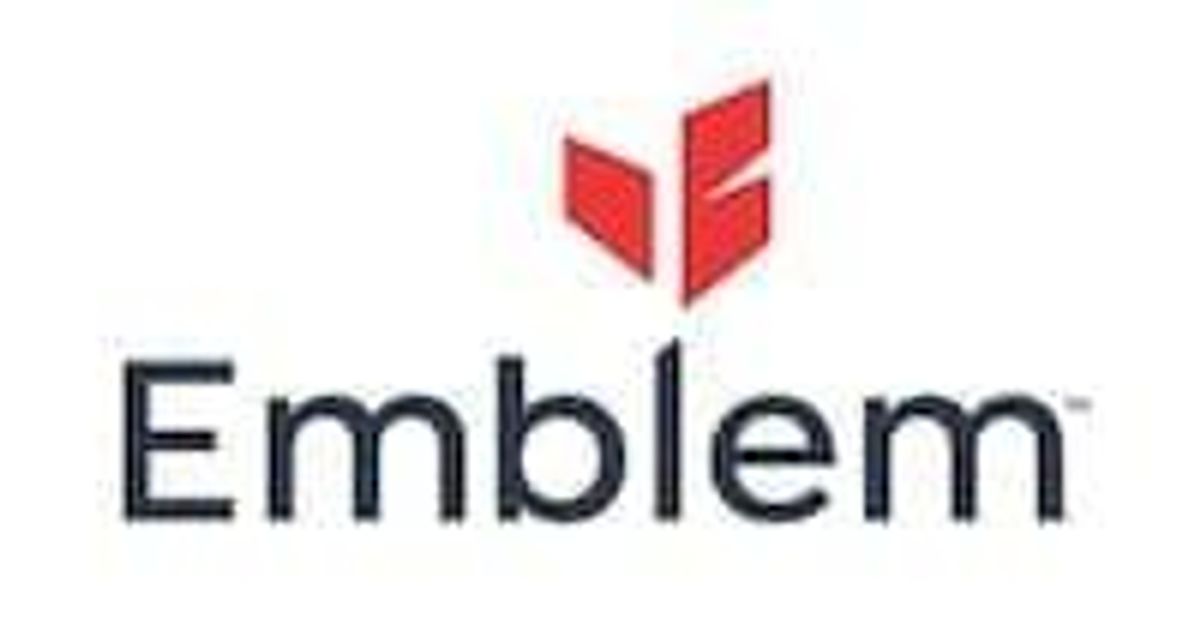 Emblem (TSXV:EMC, OTC:EMMBF) ("Emblem" or the "Company"), announced today that it has signed a non-binding Letter of Intent ("LOI") to acquire all of the issued and outstanding securities in Natura Naturals Inc. ("Natura") that it does not already own for $25 million in cash, $12.5 million in mortgage financing and 26,102,941 common shares of Emblem (the "Transaction").
Emblem (TSXV:EMC, OTC:EMMBF) ("Emblem" or the "Company"), announced today that it has signed a non-binding Letter of Intent ("LOI") to acquire all of the issued and outstanding securities in Natura Naturals Inc. ("Natura") that it does not already own for $25 million in cash, $12.5 million in mortgage financing and 26,102,941 common shares of Emblem (the "Transaction"). Based on Emblem's 45 day VWAP of $1.36, the implied transaction value is $76 million (inclusive of Natura shares already owned by Emblem). On completion of the Transaction, Emblem will further its aggressive approach to sales growth both domestically and internationally backed by robust supply from the Natura greenhouse.
Based in Leamington, Ontario, Natura operates a 662,000 sq ft licensed greenhouse that is currently undergoing a phased conversion and retrofit that is expected to bring up to 15,000 kg of annualized cannabis production online in 2018. Once completed in 2019, the facility is expected to bring total annualized cannabis production capacity to approximately 70,000 kg per year.
The entering into of the LOI follows Emblem's recently announced $3 million equity investment in Natura and the entering into of a 3,000 kg per year supply agreement.
"Through the due diligence process of investigating Natura as a supply partner, we uncovered significant synergies between the two organizations" said Nick Dean, CEO of Emblem Corp. "Providing high quality products to Emblem's medical and adult-use audiences continues to be our top priority. With the added capacity from Natura, we are able to aggressively pursue our focus on product innovation, building great brands and finding distribution partners domestically and internationally."
With more than 40 years of greenhouse production expertise, Natura will bring a wealth of expertise and talent to Emblem's production side, with the capacity to produce high-quality, greenhouse-grown cannabis at a lower cost than an indoor facility. Natura will also bring 32 proprietary cannabis strains to Emblem's library, significantly increasing Emblem's intellectual property.
Emblem currently has supply agreements with Shoppers Drug Mart nationally, the Alberta Gaming and Liquor Commission, and has an LOI to form a joint venture with German pharmaceutical wholesaler Acnos Pharma GmbH. Emblem also has submitted an application to supply the Ontario Cannabis Stores in Ontario. Under Emblem's portfolio, it is expected that Natura will be a stand-alone brand in the adult-use market, joining Symbl, Emblem's recently launched recreational brand.
The final terms and closing of the Transaction is subject to the negotiation and execution of a definitive agreement and certain other customary conditions including the receipt of all necessary regulatory approvals.  The Transaction is expected to close in the third quarter of 2018.
In light of the Transaction, Emblem has made the decision to suspend greenhouse construction plans at their Paris Road location. The construction of Emblem's GMP certified lab located at their Woodslee location will continue with an anticipated completion date of December 2018.
About Natura Naturals
Based in Leamington, Ontario, Natura Naturals is a  licensed cultivator of medical cannabis pursuant to Health Canada's Access to Cannabis for Medical Purposes Regulations ("ACMPR"). The company's cultivation facility is capable of producing plants in a 662,000+ square feet greenhouse facility under optimal growing conditions. Natura  grows high-quality hydroponic cannabis which can be used for various medical and recreational applications. Natura has an extensive genetics library and continues to develop innovative products for the Canadian and International marketplace.
About Emblem
Emblem, through its wholly-owned subsidiary Emblem Cannabis Corporation, is a fully integrated licensed producer and distributor of medical cannabis and cannabis derivatives in Canada under the ACMPR. Emblem's state-of-the-art indoor cannabis facility and research and development laboratory is located in Paris, Ontario. Led by an experienced management team of healthcare executives, accomplished marketing professionals, and cannabis experts, Emblem is focused on driving shareholder value through product innovation, brand relevance, and access to patient and consumer channels. Emblem is also the parent company of GrowWise Health Limited, one of Canada's leading cannabis education services. Emblem trades under the ticker symbol EMC on the TSX Venture Exchange.
For further information contact:
Ethan Karayannopoulos
Investor Relations
Emblem Corp.
647.748.9696
ethank@emblemcorp.com
Alex Stojanovic
Chief Financial Officer
Emblem Corp.
416.923.1331
alexs@emblemcorp.com
Alexander Logie
SVP Business Development
Natura Naturals Inc.
647.216.8997
logie@naturanaturals.ca
Ian Atacan
Chief Financial Officer
Natura Naturals Inc.
416.562.3220
ian@naturanaturals.ca
CAUTIONARY STATEMENT REGARDING FORWARD-LOOKING INFORMATION
This news release contains certain forward-looking statements and forward-looking information (collectively referred to herein as "forward-looking statements") within the meaning of applicable Canadian securities laws. All statements other than statements of present or historical fact are forward-looking statements, including statements with respect to the Transaction. Forward-looking statements are often, but not always, identified by the use of words such as "anticipate", "achieve", "could", "believe", "plan", "intend", "objective", "continuous", "ongoing", "estimate", "outlook", "expect", "may", "will", "project", "should" or similar words, including negatives thereof, suggesting future outcomes. Management of the Company believes the expectations reflected in such forward-looking statements are reasonable as of the date hereof but no assurance can be given that these expectations will prove to be correct and such forward-looking statements should not be unduly relied upon. Various material factors and assumptions are typically applied in drawing conclusions or making the forecasts or projections set out in forward-looking statements. Those material factors and assumptions are based on information currently available to the Company, including data from publicly available governmental sources as well as from market research and industry analysis and on assumptions based on data and knowledge of this industry which Emblem believes to be reasonable. However, although generally indicative of relative market positions, market shares and performance characteristics, such data is inherently imprecise. While Emblem is not aware of any misstatement regarding any industry or government data presented herein, the medical marijuana industry involves risks and uncertainties and is subject to change based on various factors.
Forward-looking statements are not a guarantee of future performance and are subject to and involve a number of known and unknown risks and uncertainties, many of which are beyond the control of the Company, which may cause the Company's actual performance and results to differ materially from any projections of future performance or results expressed or implied by such forward-looking statements. These risks and uncertainties include, but are not limited to, the risk that the Transaction may not be completed or that the ultimate terms and conditions of the Transaction may differ from the statements contemplated herein and  the risks identified in the Company's December 31, 2017 Management's Discussion and Analysis, which has been filed with the Canadian Securities Administrators and available on www.sedar.com.  In addition, the terms and conditions of the Transaction may change based on, among other things, the receipt of tax, corporate and securities law advice.  Any forward-looking statements are made as of the date hereof and, except as required by law, the Company assumes no obligation to publicly update or revise such statements to reflect new information, subsequent or otherwise.
Neither the Exchange nor its Regulation Services Provider (as that term is defined in the policies of the Exchange) accepts responsibility for the adequacy or accuracy of this Press release.
Click here to connect with Emblem (TSXV:EMC, OTC:EMMBF) for an Investor Presentation. 
Source: globenewswire.ca
Investing News Network websites or approved third-party tools use cookies. Please refer to the  cookie policy for collected data, privacy and GDPR compliance. By continuing to browse the site, you agree to our use of cookies.