Cannabis Weekly Round-Up: Clarity for US Operators Trading in Canada
Feb. 09, 2018 11:30AM PST
Cannabis Investing News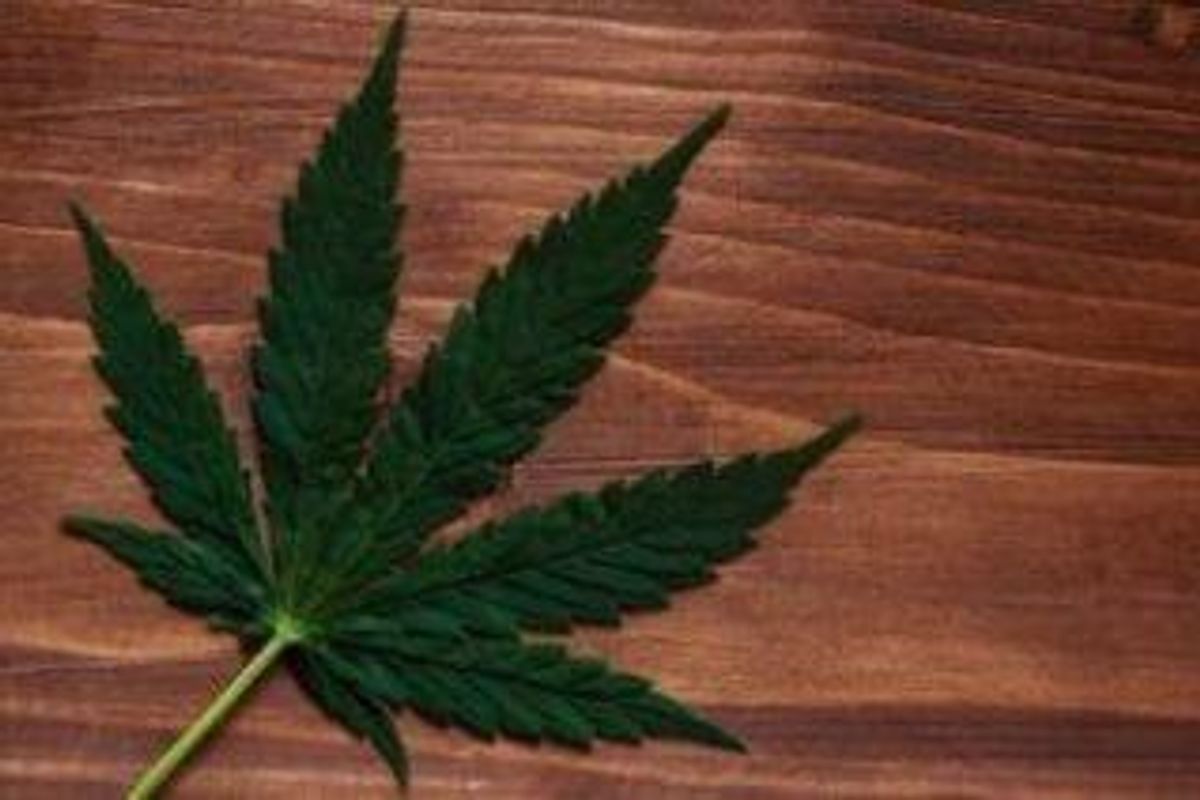 The Investing News Network rounds some of the biggest news in the cannabis market for the past trading week
This past trading week (February 5-9) saw the expansion from a Canadian cannabis company into Australia, a clearance note issued by regulators on the ongoing issues of companies operating in the US but listed on Canadian public markets. An update into the ETFs available to investors complete this week's Cannabis Weekly Round-Up.
During this past week, the Investing News Network (INN) reported on Cronos' Group (TSXV:MJN) expansion into the medical cannabis Australian market. In a conference call, CEO Mike Gorenstein detailed the official launch of Cronos Australia. Rodney Cocks, CEO, and director of the new Australian venture said there's a movement to allow more patients the access to medical cannabis.
He also compared the Australian market development to the Canadian on but added with the bonus that the younger market can speed up its process. Cocks explained the current Australian market has the advantage that it can mimic it faster to where it is now.
In November of last year Beacon Securities analyst, Vahan Ajamian said had praised the company for their international development, saying their production capabilities had allowed them to create the potential of becoming a "true global player."
Last week leading minister for Bill C-45, the cannabis act, took questions from the Canadian Senate in an effort to clarify any remaining doubts for the bill, before it becomes law in Canada. It was revealed, by Health Minister Ginette Petitpas Taylor, that once the bill gets approved in the Senate, the federal government will require from eight to 12 weeks to fully implement it throughout the country.
In terms of planned deadlines, the health minister said the government was "very confident" of meeting their July 2018 goal to enact the cannabis act.
Regulators offer some clarity to public US operators, companies respond
An official agreement was reached between the Canadian Depository for Securities Limited (CDS) and the Canadian Securities Administrators (CSA) regarding the issue of securities clearance with cannabis companies with businesses focused on the US market.
The memorandum expanded the level of disclosure required by these companies. In January the CSA had announced it was reviewing the listings in question.
As part of an investor guide on the potential for US operators listed on Canadian exchanges, Alan Brochstein, cannabis analyst with 420 Investor, told INN when the Canadian Securities Exchange went back to companies early in the year, they asked for an update on their risk. This update was needed since Jeff Sessions, Attorney General had removed the notorious Cole Memo, which companies had to protect their business operations.
"It seems to me the language has changed to 'we're relying on the principles of the Cole memo' as opposed to the memo itself," Brochstein told INN.
"Effectively what it says is it's business as usual…. They've said these are companies that are allowed to list in Canada, individual exchanges can make their own decisions as to whether to list these entities. Really it just increased the disclosure," Eric Foster, a partner at Dentons Canada LLP told the Financial Post.
Marc Lustig, CEO of CannaRoyalty (CSE:CRZ; OTCQX:CNNRF), an operator of companies in California, Washington, and Arizona, said they applauded CDS and the TMX Group, its parent company for the clarification. "Taken in combination with the positive staff notice released by the Canadian Securities Administrators yesterday, we view this [memorandum] as a clear and positive statement in support of Canadian issuers with U.S. marijuana-related activities," he said.
George Scorsis, Director, and CEO of Liberty Health Sciences (CSE:LHS; OTCQX:LHSIF) said the update reinforced their approach to the US medical cannabis market. "We endorse an approach that requires enhanced risk disclosure to inform the capital markets and all stakeholders," Scorsis said.
Recently it was announced Aphria (TSX:APH; OTCQB:APHQF) was letting go of their own US assets, first by selling its stake in Arizona based Copperstate Farms to Liberty Health. Aphria will also be looking to dump their 25 percent stake in Liberty Health.
ETF Update
Investors in the cannabis industry will gain another public exchange-traded fund (ETF) option, as the Horizons Emerging Marijuana Growers Index ETF prepares to launch on February 14.
This new ETF, under the symbol HMJR, will trade on the Aequitas NEO Exchange and offer investors exposure for marijuana producers in between the $50 and $500 million market cap space. Horizon's documents for HMJR indicated shareholders seeking to invest in this new index will face a 0.85 percent annual management fee through the returns.
The ETFMG Alternative Harvest ETF (NYSE:MJX) announced on Friday a change to its NYSE ticker symbol. The index can now be found by investors under the symbol MJ.
"The marijuana industry is a multi-billion-dollar industry, we will continue focusing on product education while highlighting in particular the amazing medicinal applications for cannabis products. We greatly look forward to seeing where MJ goes from here," ETFMG CEO and Founder Sam Masucci said in their announcement.
The company highlighted the ETF activity in the market saying the index has seen a daily volume of approximately 2.1 million shares since its first trading day on December 26.
During the past trading week, the Marijuana Life Sciences Index ETF (TSX:HMMJ) went up in value 7.11 percent. As of 1:39 EST on Friday, the ETF traded at $16.60. Since it's inception the ETF has gone up in value 71.9 percent and so far this year index has decreased in value by 6.92 percent.
Don't forget to follow us @INN_Cannabis for real-time news updates!
Securities Disclosure: I, Bryan Mc Govern, hold no direct investment interest in any company mentioned in this article.
---
** This article is updated each week. Please scroll to the top for the most recent information**
Cannabis Weekly Round-Up: Stocks Go Down Thanks to Market Correction
By Bryan Mc Govern – February 2, 2018
This past trading week (January 29 – February 2) saw one of the worst trading days for cannabis stocks, as the market possibly needed a correction to waves of buy-ins from casual investors. A major LP announced it will dump its interest in the US cannabis market and the launch of a new public company complete this week's Cannabis Weekly Round-Up.
This week the Investing News Network (INN) had the opportunity to cover the CanTech Investment Conference, and while the show floor was dedicated mostly to companies in the technology space, there was some cannabis discussion scheduled.
Russell Stanley, equity analyst with Echelon Wealth Partners hosted a panel with Mark Zekulin, president of Canopy Growth (TSX:WEED), Chris Wagner, CEO of Emerald Health Therapeutics (TSXV:EMH) and Greg Engel, CEO of Organigram Holdings (TSXV:OGI). The panel revolved around the question whether Canada can maintain its leadership role as one of the first countries to introduce recreational marijuana policy.
Panel says the world has been watching Canada's medical framework as it relates to cannabis, once legalisation is finalised the framework for recreational use in Canada will also be looked at from a global scale #CantechConf

— Tech Investing News (@INN_Technology) January 31, 2018
Down Thursday causes examination of value for cannabis stocks
Cannabis stocks had started to see a slow decline throughout the week, then on Thursday (February 1), the dip reached the entire industry, resulting in one of the biggest losses of the year for the market. The Canadian Marijuana Index, which tracks 24 cannabis stocks, suffered a rapid decrease on Thursday that's continued on Friday reaching the lowest price of the year so far.
Jason Zandberg, special situations analyst with PI Financial told INN the reason for this decline wasn't necessarily related to any specific announcement, but rather because of the volatility in the market. Zandberg explained the public market has seen increasing waves of buying runups which may have caused an overvaluation to these stocks.
While this may not be the last time the market sees a correction as to the value of these stocks, there are still key catalysts for investors to look forward to the future. When asked about the potential to buy the dip, Zandberg said investors should be comfortable with the idea that this may not be the last down day.
A cannabis market report from Canaccord Genuity stated while the financial analysts for these firms had seen great growth in the industry to cap off 2017, there was an active concern that the fundamentals of the industry would not support these increases.
"There's been more than $1 billion raised in January for cannabis producers … so it's sucked a lot of demand. It is healthy, in a sense, to see a pullback, it brings back a new wave of investors for the next leg up," Martin Landry, managing director of equity research with GMP Securities told the Financial Post.
This week the cannabis market saw the launch of a new public enterprise, through the joint partnership of DOJA Cannabis and Tokyo Smoke, an online retailer focused on building a lifestyle cannabis brand. The result of this partnership is Hiku Brands Company (CSE:HIKU; OTCUS:DJACF), a corporation seeking to expand their cannabis lifestyle brands. DOJA and Tokyo Smoke have now become subsidiaries of the new company. Hiku began trading on the CSE on Wednesday (January 31).
Aphria says goodbye to American assets
Aphria (TSX:APH; OTCQB:APHQF) ended its challenge of the request from the TMX Group to dump its interests in the US cannabis market. This past trading week the Licensed producer (LP) announced it would sell their investment in Copperstate Farms, an Arizona-based medical cannabis company to their partner Liberty Health Sciences (CSE:LHS; OTCQB:LHSIF).
"We are assessing solutions that meet the needs of Aphria while protecting shareholder interests and maintaining shareholder value," Vic Neufeld, CEO of Aphria said in the company's announcement. A report this week also indicated Aphria is looking to dump their 25 percent stake in Liberty Health.
Regulatory update from San Francisco
With the move to legalize cannabis, advocacy experts have waited to see the way governments and local enforcers would react, and whether or not people serving sentences for crimes related to cannabis would be re-evaluated.
Now San Francisco District Attorney George Gascón, said the city will apply California's new marijuana laws for past criminal cases, effectively reducing misdemeanor and felony convictions, according to a report from the Los Angeles Times.
"Nearly 5,000 felony marijuana convictions will be reviewed, recalled and resentenced, and more than 3,000 misdemeanors that were sentenced prior to Proposition 64's passage will be dismissed and sealed," the Los Angeles Times wrote.
During the past trading week, the Marijuana Life Sciences Index ETF (TSX:HMMJ) decreased in value 26.8 percent. As of 1:32 EST on Friday, the ETF traded at $16.61. Since it's inception the ETF has gone up in value 62.05 percent and so far this year index has gone down in value 12.26 percent.
Don't forget to follow us @INN_Cannabis for real-time news updates!
Securities Disclosure: I, Bryan Mc Govern, hold no direct investment interest in any company mentioned in this article.
Editorial Disclosure: Hiku Brands Company is a client of the Investing News Network. This article is not paid-for content.
Investing News Network websites or approved third-party tools use cookies. Please refer to the cookie policy for collected data, privacy and GDPR compliance. By continuing to browse the site, you agree to our use of cookies.