Recreational cannabis remains illegal in all Australia's states and territories with the exception of the Australian Capital Territory (ACT). But could that change in the future?
So far there are no clear indicators as to when or if Australia could legalise recreational cannabis, but attitudes seem to be changing. Public support is growing, and there's even some political acceptance.
Read on to learn more about when Australia may legalise recreational cannabis.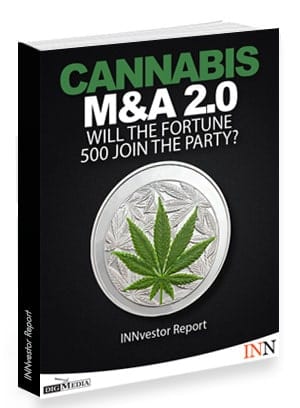 Cannabis - Will The Fortune 500 Join The Party?
Our Exclusive FREE Report Contains Information You NEED To Know About Cannabis Stock Investing!
Public support for legalisation growing
Australians are no strangers to cannabis — a recently updated report from the Australian Institute of Health and Welfare shows that marijuana is the most extensively used illicit substance in the country.
With that in mind, it's perhaps unsurprising that views on cannabis are changing in the country. In 2019, Australia's National Drug Strategy Household Survey found that 41 percent of Australians are in favour of legalising cannabis — that's close to double the support seen when the survey was done in 2007.
Aside from that, legalisation has been recommended by a number of government inquiries, including a 2019 Queensland Productivity Commission report on imprisonment and recidivism.
Several states have decriminalised personal use of cannabis on private property, including the ACT, the Northern Territory (NT) and South Australia. Most other states have a discretionary almost de facto decriminalisation in place through police diversion programs.
Those arrested for small amounts of under 50 grams of cannabis can be diverted to drug counselling or education, or issued a fine rather than a criminal conviction.
Economic opportunities lie in legalisation
Although Australia's economy ended 2020 on a high note after facing COVID-19-related setbacks, some experts believe cannabis legalisation could assist even further with economic growth.
The climate of the NT and its accessibility to Asia makes the likelihood of legalised marijuana a possible gold mine for the NT, according to economist Rolf Gerritsen.
"The Government, if it licensed the system and appointed official sales points, could actually set up a nice little industry with the possibility of future exports," Gerritsen told ABC News.
In 2020, Australia's economy plunged into its first recession in three decades due to fallout from the coronavirus, which came mere months after devastating bushfires that ravaged over 12 million hectares.
A Twitter campaign from the Australian Greens political party is pushing for legalisation to help pull the nation out of recession, declaring cannabis a "multi-billion dollar industry."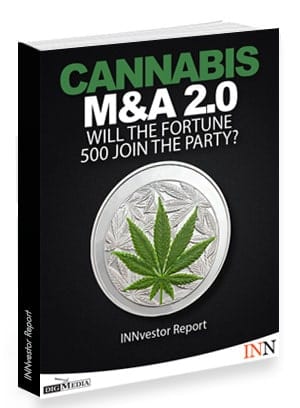 Cannabis - Will The Fortune 500 Join The Party?
Our Exclusive FREE Report Contains Information You NEED To Know About Cannabis Stock Investing!
Federal cannabis legalisation unlikely
Although exciting, it seems unlikely that the Australian government will legalise marijuana at this stage.
Outside the Twitter campaign mentioned above, legalisation of cannabis has been a big part of the platform for the Greens, which are seeking the establishment of a controlled market for the sale of cannabis and would allow members of the public to grow up to six plants.
But the Greens are currently the only political party pushing for legalisation of recreational cannabis.
Both the Liberal National Party and Australian Labor Party have only shown support for medicinal cannabis at a federal level. In fact, Australian Attorney-General Christian Porter has been vocally opposed to the legalisation in Canberra, declaring the laws "terrible" and saying state- and territory-level laws conflict with federal laws on possession.
Many were looking towards the outcome of a New Zealand referendum on legalisation that failed as 50.7 percent voted "no" to the 48.4 percent "yes" votes.
What could legalisation do to the market?
A report from cannabis researcher Prohibition Partners hypothesizes great potential for Australia to significantly increase value through cannabis exports, while a focus on buying local could see more domestic cannabis revenue than ever before.
Success could encourage more regions to look closely at their own reform measures, particularly after watching the ACT's adoption of restricted cannabis legalisation, the study argues.
"Both Victoria and Tasmania are also making moves towards more lenient cannabis laws and could be following in the ACT's footsteps," said the report's authors.
"The Victorian government invested in R&D of the local industry, and is said to have ambitions to be the 'cannabis bowl of Australia' with a target of 500 local jobs.
The report predicts the Australian cannabis market will break a total market value of US$1.5 billion by the year 2025, which would make it the largest legal cannabis market in Oceania. Eagle-eyed investors will be watching the market closely.
Don't forget to follow @INN_Australia for real-time updates! 
Securities Disclosure: I, Ronelle Richards, hold no direct investment interest in any company mentioned in this article.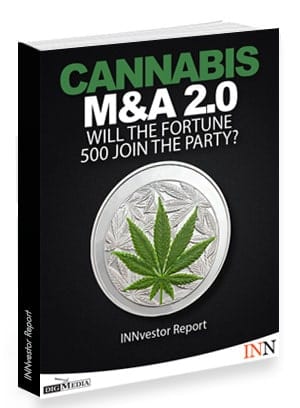 Cannabis - Will The Fortune 500 Join The Party?
Our Exclusive FREE Report Contains Information You NEED To Know About Cannabis Stock Investing!
Keep reading...
Show less
Kelowna, British Columbia TheNewswire – April 15, 2021 Lexaria Bioscience Corp. (Nasdaq:LEXX) (Nasdaq:LEXXW) (CSE:LXX) (CNSX:LXX.CN) (the "Company" or "Lexaria"), a global innovator in drug delivery platforms, announces the appointment of a new Chief Financial Officer and the issuance of share purchase warrants to third party consultants.
Lexaria is pleased to announce that effective April 15, 2021, Gregory Downey will be assuming the role of Chief Financial Officer of the Company.  During the past two years, Mr. Downey has been engaged by the Company as its Controller and has intimate knowledge regarding the Company's business and finances.  Mr. Downey brings a wealth of experience to Lexaria, having served as the Chief Financial Officer of several public companies during the past ten years.  Mr. Downey holds a Certified Management Accountant designation and is a member of the Chartered Professional Accountants of British Columbia.
In the position as Chief Financial Officer, Mr. Downey will be compensated with a base annual salary of CDN$144,000, with an annual increase of 10%, an option grant for the issuance of up to 12,000 common shares, and other customary incentives.
The Company is grateful to outgoing CFO, Mr. Allan Spissinger, for his many contributions and wishes him continued success in his future endeavours.
The Company also announces that effective on April 16, 2021, it will be issuing share purchase warrants (the " Warrants ") for the issuance of up to an aggregate 300,000 common shares to three unrelated third party consultants.  The Warrants will be exercisable for a period of three years ending on April 16, 2024 at an exercise price of US$9.00 per share.  The shares issuable upon exercise of the Warrants will be restricted securities pursuant to US securities laws.
About Lexaria Bioscience Corp.
Lexaria Bioscience Corp.'s proprietary drug delivery technology, DehydraTECH™, improves the way active pharmaceutical ingredients (APIs) enter the bloodstream by promoting healthier oral ingestion methods and increasing the effectiveness of fat-soluble active molecules, thereby lowering overall dosing. The Company's technology can be applied to many different ingestible product formats, including foods, beverages, oral suspensions, tablets, and capsules. DehydraTECH has repeatedly demonstrated since 2016 with cannabinoids and nicotine the ability to increase bio-absorption by up to 5-10x, reduce time of onset from 1 – 2 hours to minutes, and mask unwanted tastes; and is planned to be further evaluated for orally administered bioactive molecules, including anti-virals, cannabinoids, vitamins, non-steroidal anti-inflammatory drugs (NSAIDs), and nicotine. Lexaria has licensed DehydraTECH to multiple companies including a world-leading tobacco producer for the development of smokeless, oral-based nicotine products and for use in industries that produce cannabinoid beverages, edibles, and oral products. Lexaria operates a licensed in-house research laboratory and holds a robust intellectual property portfolio with 18 patents granted and approximately 60 patents pending worldwide. For more information, please visit www.lexariabioscience.com .
CAUTION REGARDING FORWARD-LOOKING STATEMENTS
This press release includes forward-looking statements. Statements as such term is defined under applicable securities laws. These statements may be identified by words such as "anticipate," "if," "believe," "plan," "estimate," "expect," "intend," "may," "could," "should," "will," and other similar expressions. Such forward-looking statements in this press release include, but are not limited to, statements by the company relating the Company's ability to carry out research initiatives, receive regulatory approvals or grants or experience positive effects or results from any research or study. Such forward-looking statements are estimates reflecting the Company's best judgment based upon current information and involve a number of risks and uncertainties, and there can be no assurance that the Company will actually achieve the plans, intentions, or expectations disclosed in these forward-looking statements.  As such, you should not place undue reliance on these forward-looking statements. Factors which could cause actual results to differ materially from those estimated by the Company include, but are not limited to, government regulation and regulatory approvals, managing and maintaining growth, the effect of adverse publicity, litigation, competition, scientific discovery, the patent application and approval process, potential adverse effects arising from the testing or use of products utilizing the DehydraTECH technology, the Company's ability to maintain existing collaborations and realize the benefits thereof, delays or cancellations of planned R&D that could occur related to pandemics or for other reasons, and other factors which may be identified from time to time in the Company's public announcements and periodic filings with the US Securities and Exchange Commission on EDGAR. There is no assurance that any of Lexaria's postulated uses, benefits, or advantages for the patented and patent-pending technology will in fact be realized in any manner or in any part. No statement herein has been evaluated by the Food and Drug Administration (FDA).  Lexaria-associated products are not intended to diagnose, treat, cure or prevent any disease. Any forward-looking statements contained in this release speak only as of the date hereof, and the Company expressly disclaims any obligation to update any forward-looking statements contained herein, whether as a result of any new information, future events, changed circumstances or otherwise, except as otherwise required by law.
The CSE has not reviewed and does not accept responsibility for the adequacy or accuracy of this release.
INVESTOR CONTACT:
Copyright (c) 2021 TheNewswire – All rights reserved.
News Provided by TheNewsWire via QuoteMedia
Request an Investor Kit:
Lexaria Bioscience
Keep reading...
Show less