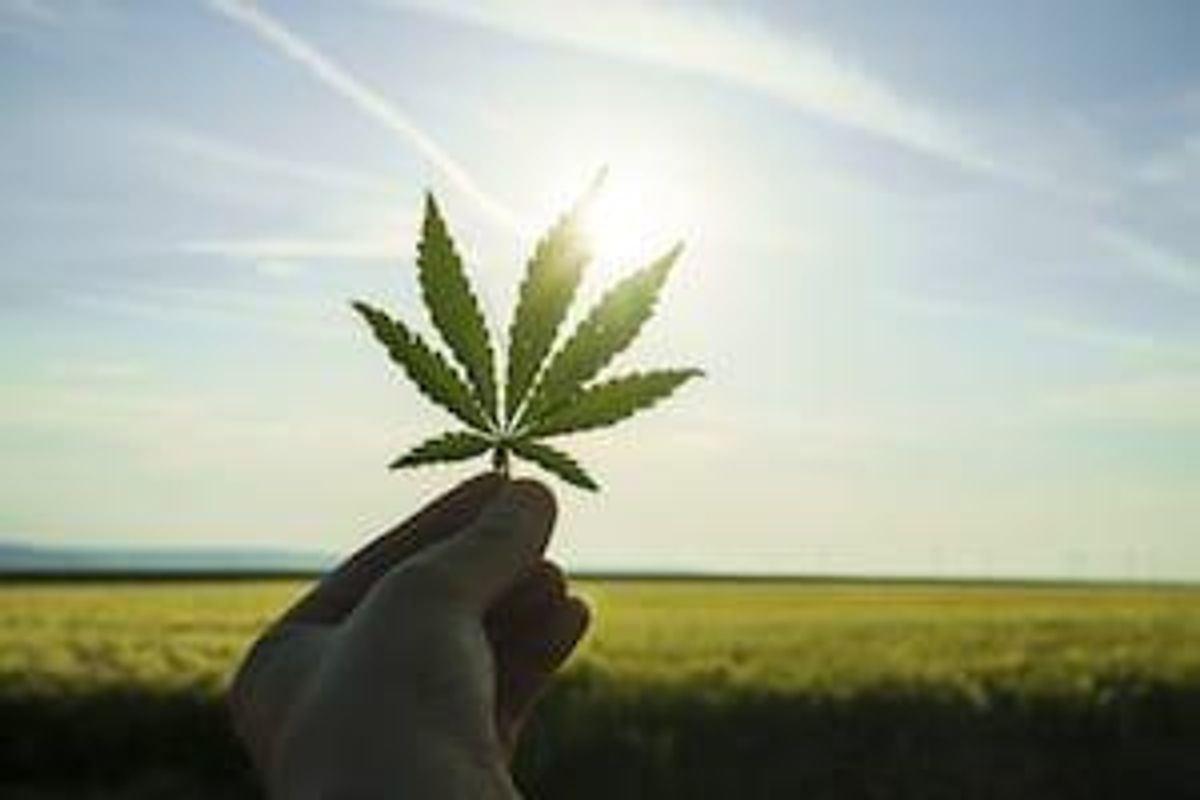 The regulatory landscape of California's evolving legal cannabis market.
Californians passed Proposition 215 in 1996, allowing for the legal use of medical marijuana. In the two decades since, California's legal cannabis sector has matured into a $2.8 million market that serves more than one million patients. Following the passage of California Prop 64, the Golden State entered a new epoch in the evolution of its cannabis industry with the opening-up of the legal adult-use recreational market as of January 1, 2018. More than 400 cannabis-related businesses—including retailers, laboratories and distributors—were granted state licenses that same day.
"It marks the beginning of a legal cannabis marketplace that will be well regulated in order to protect consumers and maintain a level playing field for cannabis-related businesses," said California Bureau of Cannabis Control Chief Lori Ajax. The Bureau of Cannabis Control is leading California's new cannabis regulatory system, which also includes the CA Department of Food and Agriculture and the CA Department of Public Health. "We are hopeful that we have put forth a model that other states will look to as an example when they head down the path to legalization."
California's new cannabis regulatory framework
One of the most impactful factors shaping the growth of California's cannabis market going forward is the changes to the licensing and regulatory environment that covers all phases of the commercial distribution chain. This new regulatory framework is embodied in the Medicinal and Adult-Use Cannabis Regulation and Safety Act (MAUCRSA).
MAUCRSA covers both medicinal and adult-use recreational cannabis and includes a new dual-licensing system, wherein all cannabis companies must have both a State and municipal license. Cultivators and other businesses will be issued either an adult-use or medical use license while retailers have the option of being licensed for both.
Understandably, as with any newly emerging market, California's cannabis regulators will probably need to make some changes to the new framework as the rules get real world testing throughout 2018.  "I think over the next year you're going to see some changes," said Ajax, who is leading the team overseeing implementation, speaking to KPIX 5 News reporter Wilson Walker on the first day of the new regulations. "I think you're going to see us even looking at our regulations and maybe looking at making some changes on things that don't work and you're probably going to see some legislation coming out this next year."
Patchwork of regulations
California encompasses over 420 thousand square kilometers of land populated by nearly 40 million people. Under the MAUCRSA, regulators can't issue a license at the state level if it will violate a city or county ordinance.
The result is a complex patchwork of local cannabis regulations across California that can vary greatly even between neighboring cities in the same county. "Here in California, we have 482 cities and 58 different counties all of which have their own sets of regulations, so navigating through the political landscape in the recreational market might be a short-term challenge for some companies," explained David E. Argudo, CEO of High Hampton Holdings (CSE:HC) and a eight-year elected city official in La Puente, Los Angeles County.
The Bay Area is a great example of this patchwork of who's on board and who's not. Cities such as Oakland, San Jose and San Francisco are A-OK with legal cannabis for both medical and recreational use. But venture out to Sonoma County and you'll only find two cities that allow recreational marijuana. The county itself has banned sales but will allow cultivation.
Much like the Bluegrass state of Kentucky—famous for its bourbon but home to 20 counties than ban alcohol—some pockets of California might remain dry.
Social equity in Los Angeles cannabis market
Unlike the weather, Los Angeles is far from dry when it comes to legal cannabis use; in fact, this region of California is likely to become the largest cannabis market in the country, if not the world. The city of Los Angeles, with a population of 4 million, is home to an estimated 935 medical cannabis dispensaries (compared to 943 cannabis retailers in the entire state of Colorado).
Los Angeles' cannabis policy centers on starting recreational sales within the existing medical cannabis dispensaries. These dispensaries' licensing applications will get priority.
Los Angeles is also among a small group of California cities—including Oakland, Sacramento and San Francisco—that are enacting "equity programs" as part of their regulatory framework to offer aid to those from neighborhoods that were disproportionately affected by the war on drugs. Between 2006 and 2015, nearly 500,000 cannabis-related arrests occurred in the state, a stunning majority of which involved minorities. This inequality was "a leading argument for legalizing marijuana," however legalization may be "creating a racial gap of its own, with white Americans now dominating the legal weed business,"  said the Washington Post.
Under Cat Packer, executive director of L.A.'s Department of Cannabis, the city of L.A. is enacting some of the most progressive reforms to break down barriers (i.e. prior convictions and high prices) to entering the new cannabis market. New L.A. city ordinances will create a social equity tier of applicants who have past marijuana-related convictions or who live in neighborhoods that were adversely affected by drug war policies. These applicants will receive priority for licenses.
California's small-scale cannabis growers may be losing ground
California's Emerald Triangle (Humboldt County, Mendocino County and Trinity County), the largest cannabis producing region in the country, is becoming a battleground between small farmers and larger companies. Under previous regulations for medical cannabis cultivation, small farmers were protected from competition with larger growers through the prohibition on large-scale commercial operations. However, under the new regulations, these small farm growers will now have to compete with large-scale indoor grow facilities which threatens to drive many long-time family-owned operations out of business and devastate local rural economies.
"The bill of goods that was sold in California was that the regulations would protect the smaller growers. The small farmers were going to have a 5-year window before consolidation and larger unlimited growers would be allowed in 2023," explains Argudo. "However, that has changed recently at the regulatory level, allowing for large scale production which places small growers in a situation that doesn't allow them to compete."
Argudo says we can expect to see debate over this issue become a focal point at the state level and some compromise will have to be made. "But, it's inevitable that the small growers will be consolidated," he added.
Tax structure
The tax revenue from legal cannabis sales is expected to be a huge windfall for California, netting the state up to $1.4 billion from taxes by 2021, according to BDS Analytics. California taxes cannabis through a wholesale tax on cultivators at a rate of $9.25 per dry-weight ounce of flower and $2.75 per dry-weight ounce of cannabis leaves. At the retail level, the State is collecting an excise tax of 15 percent on recreational cannabis purchases (medical customers are exempt), in addition to state and local municipality taxes.
"While it's hard to say how this will affect the market, there is a concern here among some industry analysts that high prices may divert some customers to the black market, where they can avoid the extra fees," according to Business Insider. Sending customers back to the black market obviously defeats the purpose of legalizing the market in the first place.
Not surprisingly, cannabis taxation is another major topic of debate in California's state house of representatives. "The taxation mechanism is way too high, and I think we are going to see some rollback in the taxes, probably not in 2018, but those conversations are going to start this year," said Argudo.
The Takeaway
California's legal recreational cannabis market is still in its infancy with plenty of growing pains in store over the next few years. However, the slow wade into the waters approach is expected to pay off big once regulators can begin to optimize those regulations toward building one of the largest legal cannabis markets on earth.
This article was written according to INN editorial standards to educate investors.
Investing News Network websites or approved third-party tools use cookies. Please refer to the  cookie policy for collected data, privacy and GDPR compliance. By continuing to browse the site, you agree to our use of cookies.