Alliance Anticipates Research Report To Be Released Prior To Cse Kelowna Capital Markets Forum September 26, 2017
Sep. 18, 2017 01:09PM PST
Cannabis Investing News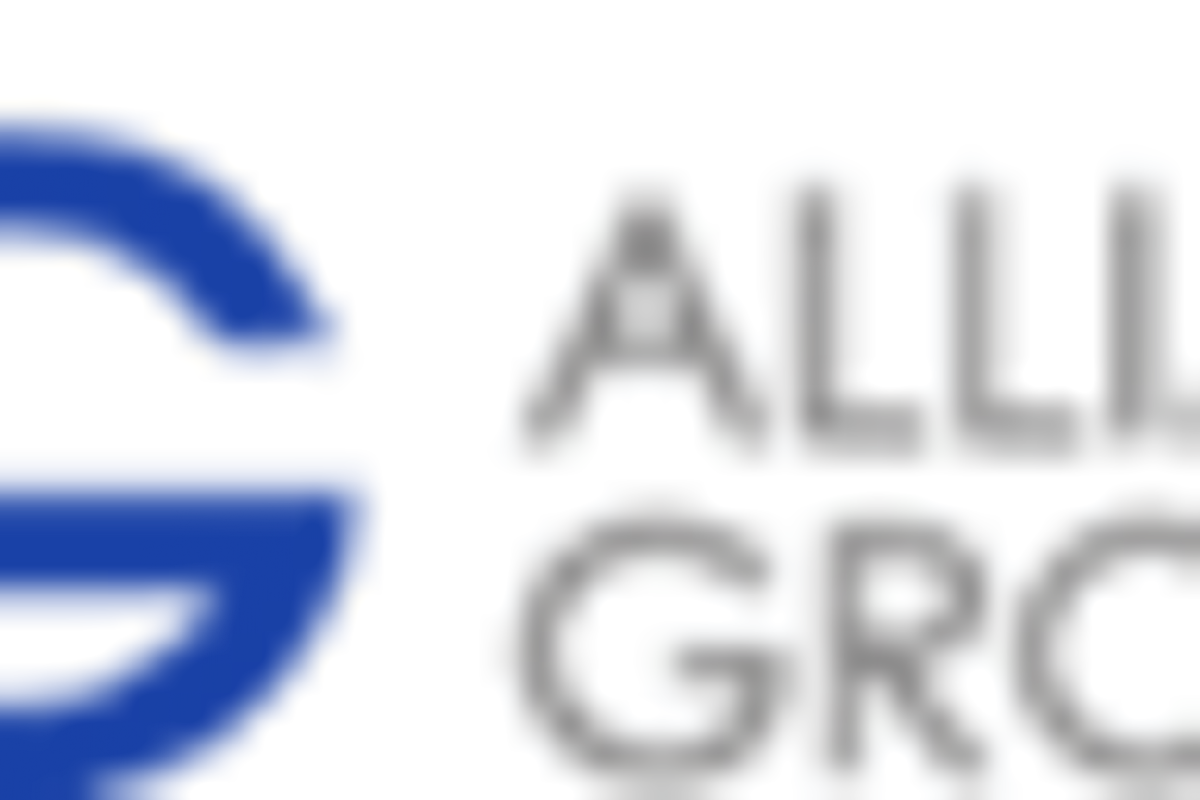 Alliance Growers Corp.(CSE:ACG; FWB:1LA) anticipates that the first of four independent research reports will be released prior to September 26, 2017 in advance of the Kelowna Capital Markets Forum. The goal of the forum is to provide both venture-oriented investors and local entrepreneurs with an understanding of how private angel networks and junior public markets …
Alliance Growers Corp.(CSE:ACG; FWB:1LA) anticipates that the first of four independent research reports will be released prior to September 26, 2017 in advance of the Kelowna Capital Markets Forum.
The goal of the forum is to provide both venture-oriented investors and local entrepreneurs with an understanding of how private angel networks and junior public markets function, and the considerations that should be applied when assessing fundraising and investment options.
Alliance Growers Corp. is being covered by Fundamental Research Corp. analyst Siddharth Rajeev, B.Tech, MBA, CFA.  The Company reminds investors that any estimates or forecasts regarding Alliance's performance made by any analyst is their work alone, and does not reflect the opinions, forecasts, predictions or operational strategies of Alliance's management. Alliance does not endorse or recommend the work of any analyst covering the Company. Alliance will not provide analyst reports to persons outside the company. To obtain a copy of the research analysts report when it is ready, interested parties must contact the research firm directly.
The Company further reports successful participation in the RAI$E ON THE WEST COAST, the Small Cap One-on-One Capital Conference in Vancouver on September 8, 2017, connecting small cap companies and finance professionals & investors for a full day of 20 pre-scheduled One-on-One meetings.  Alliance is working with brokers to close the balance of the 3.8M Unit 11cent private placement, as the Company initiates the ACMPR application process with its business partner Botanical Research in Motion International Inc. (BRIM).
In addition to positive responses from a diversified audience, Alliance came out of the conference with multiple joint venture opportunities that support the Company's business model.  The results of the ensuing discussions will be reported in the coming weeks.
Dennis Petke, Alliance Growers' President and CEO commented, "We are anxious to obtain the independent research report from Fundamental Research.  We hope to see the report reflect the milestones reached by management over the past few months.  Management is pleased with the progress the company made during the summer months, including; securing the property for the Cannabis Botany Centre; commencement of the ACMPR application; creating awareness to new audiences with very positive responses to our business model and the introduction to new joint venture and financing opportunities.  We now have multiple financing options that have been negotiated. The first decision to be made will be to select the most efficient non-dilutive option to finance the Cannabis Botany Centre and fund the ACMPR application process with BRIM.  Funding of our other initiatives to follow.  We would like to thank the many stakeholders of Alliance for their on-going support.  We invite shareholders and potential new investors to watch for exciting announcements in the coming weeks for further execution of our business plan as we close on various financing streams.
For more information on RAISE Conferences, visit https://www.raiseconference.com/
About Alliance Growers
Alliance Growers Corp. is a diversified cannabis company driven by the Company's 'Four Pillars' Organization Plan – Cannabis Botany Centre, Strategic ACMPR Investments, CBD Oil Supply and Distribution, and Research and Development.
Alliance Growers is finalizing a new business partnership with Botanical Research In Motion Inc., to jointly develop and operate a 40,000 square foot facility to be the first of its kind in Western Canada to house a DNA Botany lab, extraction facility and Tissue Culture Plantlet Production facility to service the Cannabis market and agriculture market in general. The proposed Cannabis Botany Centre will grow Cannabis plantlets using proprietary tissue culture propagation, specifically the "Chibafreen Invitro Plant Production System", which assures consistent composition and purity of each plantlet for the growers.
Further, Alliance Growers has been negotiating to obtain other exclusive Canadian distribution agreements for certain proprietary products for support of the Cannabis growing industry in addition to possible partnerships with Licensed Producer Applicants at various stages in the Health Canada License process.
For further information, please visit the Company's corporate website at www.alliancegrowers.com or the Company's profile at www.sedar.com.
If you would like to be added to Alliance Growers' news distribution list, please send your email address to newsletter@alliancegrowers.com
On behalf of the board of directors of
ALLIANCE GROWERS CORP.
"Dennis Petke"
Dennis Petke
President and CEO
For more information contact:
 Dennis Petke
Tel: 778-331-4266
DennisPetke@alliancegrowers.com
 Rob Grace
Corporate Communications Consultant
Tel: 778-998-5431
RobDGrace@gmail.com
THE CANADIAN SECURITIES EXCHANGE HAS NOT REVIEWED AND DOES NOT ACCEPT RESPONSIBILITY FOR THE ACCURACY OR ADEQUACY OF THIS RELEASE.
FORWARD LOOKING INFORMATION
This news release contains forward-looking statements and forward-looking information within the meaning of applicable securities laws. These statements relate to future events or future performance. All statements other than statements of historical fact may be forward-looking statements or information. More particularly and without limitation, the news release contains forward-looking statements and information relating to Company's corporate strategy. The forward-looking statements and information are based on certain key expectations and assumptions made by management of the Company, including, without limitation, the Company's ability to carry out its business plan. Although management of the Company believes that the expectations and assumptions on which such forward-looking statements and information are based are reasonable, undue reliance should not be placed on the forward-looking statements and information since no assurance can be given that they will prove to be correct.
Forward-looking statements and information are provided for the purpose of providing information about the current expectations and plans of management of the Company relating to the future. Readers are cautioned that reliance on such statements and information may not be appropriate for other purposes, such as making investment decisions. Since forward-looking statements and information address future events and conditions, by their very nature they involve risks and uncertainties. Actual results could differ materially from those currently anticipated due to a number of factors and risks. These include, but are not limited to, the Company's ability to identify and complete additional suitable acquisitions to further the Company's growth as well as risks associated with the medical marijuana industry in general, such as operational risks in development and production delays or changes in plans with respect to development projects or capital expenditures; the uncertainty of the capital markets; the uncertainty of receiving the required licenses, production, costs and expenses; health, safety and environmental risks; marketing and transportation; loss of markets; environmental risks; competition; incorrect assessment of the value of the potential market; ability to access sufficient capital from internal and external sources; failure to obtain required regulatory and other approvals and changes in legislation, including but not limited to tax laws and regulated regulations. Accordingly, readers should not place undue reliance on the forward-looking statements, timelines and information contained in this news release. Readers are cautioned that the foregoing list of factors is not exhaustive.
The forward-looking statements and information contained in this news release are made as of the date hereof and no undertaking is given to update publicly or revise any forward-looking statements or information, whether as a result of new information, future events or otherwise, unless so required by applicable securities laws or the Canadian Securities Exchange. The forward-looking statements or information contained in this news release are expressly qualified by this cautionary statement.
Click here to connect with Alliance Growers Corp.(CSE:ACG; FWB:1LA) to receive an Investor Presentation.
 
 
 
Source: www.alliancegrowers.com
Investing News Network websites or approved third-party tools use cookies. Please refer to the cookie policy for collected data, privacy and GDPR compliance. By continuing to browse the site, you agree to our use of cookies.