Cannex CEO: Our Goal is to Be Vertically Integrated Throughout the US
Mar. 12, 2019 02:00PM PST
CEO Interviews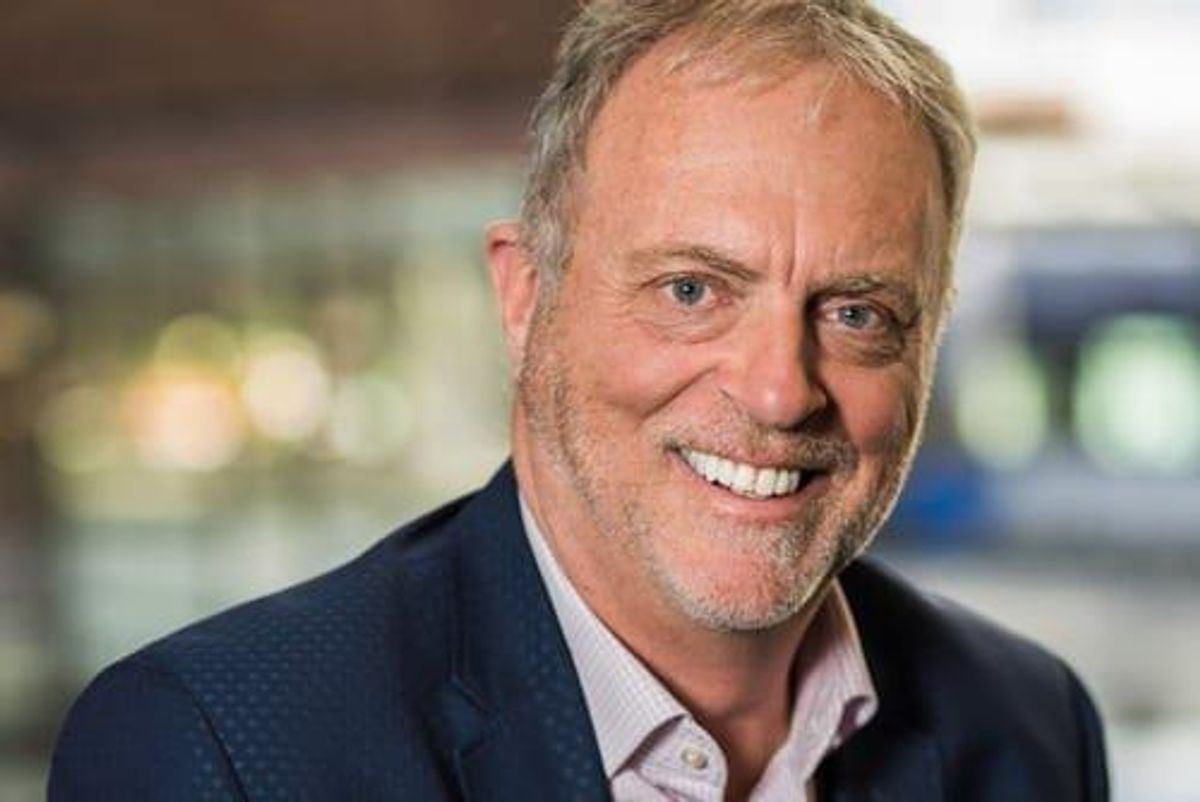 Cannex Capital CEO Anthony Dutton provides an overview of the company's acquisition of 4Front Holdings, the Washington State cannabis market and future trends in the industry.
Cannex Capital Holdings Inc. (CSE:CNNX, OTC:CNXXF) CEO Anthony Dutton believes that the acquisition of 4Front Holdings will create a perfect blend of cultivation, processing and retail experience to make Cannex a dominant player in US cannabis.
Cannex is becoming a vertically integrated, multi-state cannabis company that specializes in boutique cultivation, extraction and manufacturing as well as brand development, distribution and retail. In the interview below, Dutton talks in depth about 4Front and how the combination of businesses will create a dominant player in the industry.
Below is a transcript of our interview with Cannex Capital CEO Anthony Dutton. It has been edited for clarity and brevity.
Investing News Network: How does the Washington State cannabis market differentiate itself from others in American cannabis?
Cannex Capital CEO Anthony Dutton: There are two ways that it differentiates itself. First, you can't be vertically integrated in Washington. You have either a cultivation and processing license or a retail license. We'd like to be vertically integrated, but the licensing structure doesn't permit this. Our acquisition of 4Front Holdings, which has vertically integrated operations in five states, will allow us to sell through our own retail and distribution network in those states.
Washington also sits with Colorado and Oregon as one of the most competitive states in terms of suppliers and cultivators-processors. It's a very competitive market to operate within. But even with this competition we've continued to dominate the Washington market, controlling approximately 9 percent of the wholesale market. Our success in Washington will give us a competitive edge as we move into Massachusetts, Maryland and Arizona, among others, with 4Front.
INN: Please tell us about 4Front Holdings and its recent acquisitions.
AD: 4Front started off as a cannabis advisory and consultancy company that assisted other companies to apply for licenses and navigate the regulatory and licensing process, which can be difficult to do. They've applied for and won over 60 licenses for their clients. About three years ago, they changed their business plan slightly and began to apply for licenses themselves because owning licenses and turning them into a business can be far more profitable.
We're getting married to a group with a good core competency in the retail and distribution sides of the business. 4Front brings strong policy and regulatory experience to Cannex. Most of their licenses cover retail and dispensaries and they have a good understanding of how the retail value chain works. We provide cultivation and processing expertise.
They've recently made two acquisitions, Healthy Pharms in Massachusetts and Greens Goddess in Arizona. Both acquisitions come with cultivation and processing licenses, which is an excellent opportunity for Cannex to deploy its expertise in this area. Our team is in Massachusetts to help 4Front accelerate their cultivation and processing capacity. The Arizona facility doesn't have any cultivation or processing facilities yet, but it does have the required licenses and we expect to find a facility soon and have it growing and processing as soon as possible.
INN: Savvy investors know strong management is key to a company's success. Are there any team members you would like to highlight from 4Front's management team?
AD: Investors should pay attention to both a company's corporate and operational management teams. As a public company, it's important to have a corporate management team with capital markets experience. 4Front's CEO Josh Rosen was a senior analyst at Credit Suisse and has experience working with institutional and retail investors in the capital markets. 4Front's CFO Andrew Thut was a small-cap fund manager for BlackRock Advisors, which is one of the biggest institutional money managers in the world with a strong background in the capital markets.
4Front has also recently hired Glenn Backus to help on the retail side of things. Backus was the head of Trader Joe's national retail distribution network. Another key member of the team is President Kris Krane, who was a founding member of Students for Sensible Drug Policy. He was also a member of Normal, a cannabis policy advocacy group in Washington.
He'll be instrumental as we enter new markets, apply for licenses and advocate for new state and federal regulations. He's well known in the cannabis and cannabis advocacy industry and has 10 years of cannabis policy advocacy experience. He'll be giving the keynote speech at Arcview's international investor forum on April 24 in Vancouver.
INN: Do you see any major trends emerging in the North American cannabis market in 2019?
AD: We expect that there will be a general relaxation of state and federal rules around cannabis. We're hoping that the STATES Act will be passed later this year because it will make it easier, we hope, for commercial banks to enter the market and provide standard commercial banking services. It's currently a challenge to establish good commercial banking relationships, but the relaxation of federal legislation will make this possible and we support it wholeheartedly.
---
This interview is sponsored by Cannex Capital Holdings Inc. (CSE:CNNX, OTC:CNXXF). This interview provides information which was sourced by the Investing News Network (INN) and approved by Cannex Capital Holdings Inc., in order to help investors learn more about the company. Cannex Capital Holdings Inc. is a client of INN. The company's campaign fees pay for INN to create and update this interview.
INN does not provide investment advice and the information on this profile should not be considered a recommendation to buy or sell any security. INN does not endorse or recommend the business, products, services or securities of any company profiled.
The information contained here is for information purposes only and is not to be construed as an offer or solicitation for the sale or purchase of securities. Readers should conduct their own research for all information publicly available concerning the company. Prior to making any investment decision, it is recommended that readers consult directly with Cannex Capital Holdings Inc. and seek advice from a qualified investment advisor.
This interview may contain forward-looking statements including but not limited to comments regarding the timing and content of upcoming work programs, receipt of property titles, etc. Forward-looking statements address future events and conditions and therefore involve inherent risks and uncertainties. Actual results may differ materially from those currently anticipated in such statements. The issuer relies upon litigation protection for forward-looking statements. Investing in companies comes with uncertainties as market values can fluctuate.
Investing News Network websites or approved third-party tools use cookies. Please refer to the cookie policy for collected data, privacy and GDPR compliance. By continuing to browse the site, you agree to our use of cookies.