BriaCell CEO: Incyte Collaboration Enabling New Clinical Trials for Breast Cancer Treatments
Oct. 07, 2019 03:30AM PST
Life Science Investing News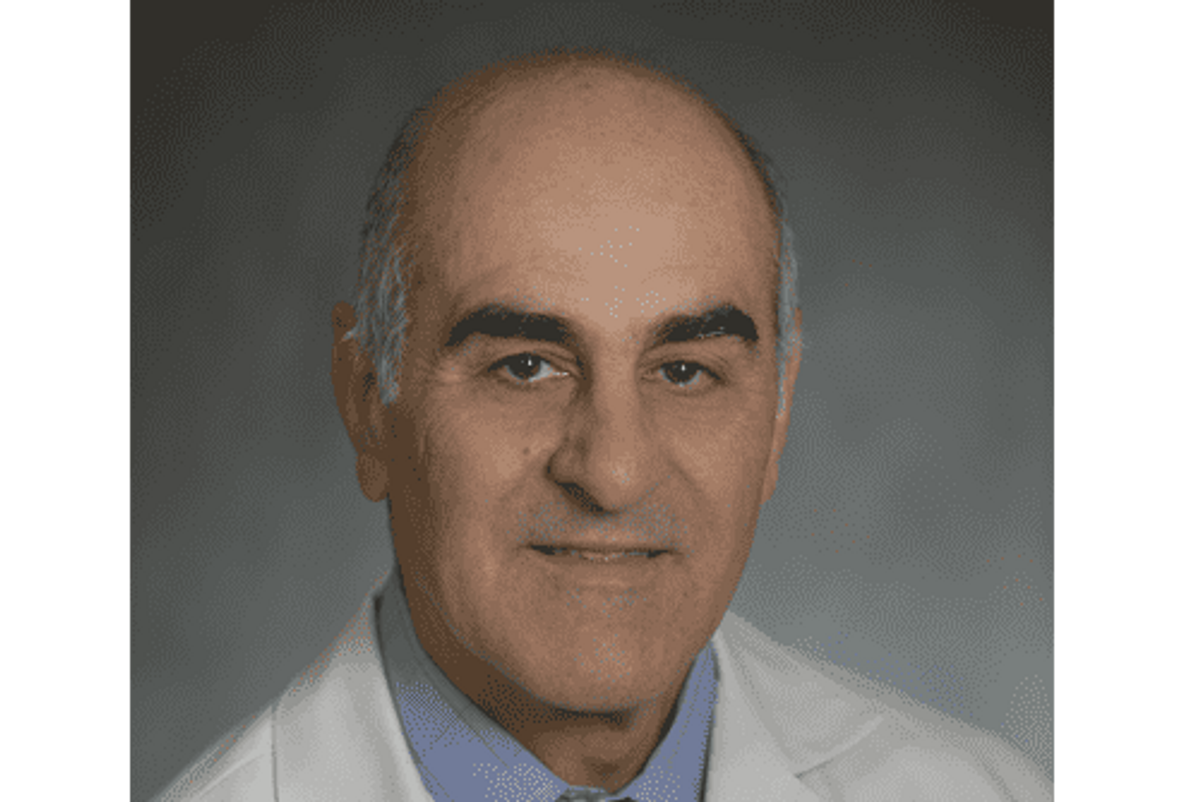 BriaCell Therapeutics CEO Dr. Bill Williams joined the Investing News Network to discuss his company's progress in developing an innovative immunotherapy to treat breast cancer.
With 12 percent of women in the US expected to develop a form of breast cancer at some point in their life, there is an urgent need for solutions to combat one of the most common forms of cancer in the world today.
In pursuit of this goal, biotechnology company BriaCell Therapeutics (TSX:BCT,OTCQB:BCTXF) has developed an innovative immunotherapy designed to treat breast cancer by leveraging the body's natural immune responses. The treatment, Bria-IMT, has reached positive proof of concept with encouraging safety and efficacy data.
BriaCell has recently entered into a collaboration with Incyte (NASDAQ:INCY) to evaluate the potential efficacy of combining BriaCell's Bria-IMT with Incyte's innovative drug compounds. According to BriaCell CEO Dr. Bill Williams, the goal of the collaboration is to reach the end of phase two so that the company can begin discussions with the FDA in order to negotiate the design of a potential research study.
Below is a transcript of our interview with BriaCell CEO Dr. Bill Williams. It has been edited for clarity and brevity.
Investing News Network: BriaCell has had some interesting developments lately. Can you tell us more about last week's news?
BriaCell CEO Dr. Bill Williams: Before we get started, it's important to note the following statistics about breast cancer. According to the latest report by the American Cancer Society, the average risk of a woman developing breast cancer sometime in her life is about 12 percent. This means there is a one in eight chance she will develop breast cancer. Breast cancer deaths in 2019 are estimated at 42,260, which is 15 each day, making breast cancer the second leading cause of cancer death in women after lung cancer. These are the women BriaCell is treating, women with no other options. It is very sad to note that no effective treatment option for this patient population currently exists, making advanced breast cancer an urgent and unmet medical need.
We recently reported on a robust responder, a woman who experienced a highly remarkable reduction in breast cancer tumors in the adrenal gland and the outer lining of the brain, had developed tumors that had metastasized to areas outside of her breasts. Prior to our treatment, which entailed a combination of BriaCell's Bria-IMT and KEYTRUDA, she had failed 12 prior regimens with 16 agents, 13 chemotherapy and three hormonal. The patient remains on treatment.
INN: Could you elaborate on the significance of today's commencement of your collaboration with Incyte?
BW: BriaCell has a non-exclusive clinical trial collaboration with Incyte to evaluate the effects of combinations of BriaCell's novel clinical candidates with Incyte's drugs in cancer patients. Incyte is a global biopharmaceutical company focused on discovering and developing novel therapeutics in oncology and other serious diseases. They have a deep and rich pipeline in immuno-oncology with numerous molecular targets. Under our collaboration, Incyte is providing compounds from its development portfolio, including INCMGA0012, an anti-PD-1 monoclonal antibody, and epacadostat, an IDO1 inhibitor, for use in combination studies with BriaCell's product candidates.
As a former executive of Incyte Corporation, I have been following the progress of Incyte's clinical candidates including Incyte's INCMGA00012, which blocks PD-1, similar to KEYTRUDA, and Incyte's epacadostat, an investigational drug for cancer. We realized that these agents could potentially boost the activity of Bria-IMT in advanced breast cancer patients.
I am very pleased to announce that we have initiated dosing in a Phase I/IIa clinical study of Bria-IMT in combination with Incyte's INCMGA00012 in patients with advanced breast cancer that has progressed following standard of care therapies.
The study design includes an initial group of patients to be treated with the Bria-IMT regimen in combination with INCMGA00012 to establish safety. A subsequent group of patients will be treated with the triple combination of the Bria-IMT with INCMGA00012 and epacadostat. The dose of epacadostat has been established to be safe when given in combination with INCMGA00012 in patients with cancer. The goal is to remove cancer-induced suppression of the immune system, thereby awakening the immune system to destroy cancer cells. This should permit the potent immune responses induced by the Bria-IMT regimen to selectively and forcefully attack the cancer cells.
INN: How will the results of the clinical study impact BriaCell moving forward?
BW: The results of this clinical study will be particularly significant because they will allow us to meet with the FDA to design and determine the amount of the additional clinical data required for marketing approval of the combination of Bria-IMT with Incyte's compounds as treatment for advanced breast cancer patients. The resulting data will help BriaCell in its ongoing discussions with big pharma players to potentially secure lucrative partnership deals. Most importantly, these studies will advance Bria-IMT's combination treatments towards marketing authorization, so the novel treatments can become available to patients with advanced breast cancer who are suffering from this terrible disease and have few to no treatment options.
INN: What's next for the Incyte collaboration, and how does that fit into BriaCell's long-term goals?
BW: Near-term, we're focused on our Phase I/IIa clinical study of Bria-IMT in combination with Incyte's INCMGA00012 and epacadostat in patients with advanced breast cancer. The goal is to advance this program to an "end of phase II" meeting with the FDA where we will negotiate the design of our registration study. This will be a major driver for the company, as once the design of the registration study is agreed on, that sets the pathway for marketing approval of the combination for advanced breast cancer patients. This is the point where we've seen multi-billion-dollar buyouts and licensing deals with big pharma players. We continue to have discussions with these big pharma companies that have active merger and acquisition mandates for immunotherapy approaches, like BriaCell's Bria-IMT.
---
This interview is sponsored by BriaCell Therapeutics (TSXV:BCT,OTCQB:BCTXF). This interview provides information which was sourced by the Investing News Network (INN) and approved by BriaCell Therapeutics in order to help investors learn more about the company. BriaCell Therapeutics is a client of INN. The company's campaign fees pay for INN to create and update this interview.
INN does not provide investment advice and the information on this profile should not be considered a recommendation to buy or sell any security. INN does not endorse or recommend the business, products, services or securities of any company profiled.
The information contained here is for information purposes only and is not to be construed as an offer or solicitation for the sale or purchase of securities. Readers should conduct their own research for all information publicly available concerning the company. Prior to making any investment decision, it is recommended that readers consult directly with BriaCell Therapeutics and seek advice from a qualified investment advisor.
This interview may contain forward-looking statements including but not limited to comments regarding the timing and content of upcoming work programs, receipt of property titles, etc. Forward-looking statements address future events and conditions and therefore involve inherent risks and uncertainties. Actual results may differ materially from those currently anticipated in such statements. The issuer relies upon litigation protection for forward-looking statements. Investing in companies comes with uncertainties as market values can fluctuate.
Investing News Network websites or approved third-party tools use cookies. Please refer to the cookie policy for collected data, privacy and GDPR compliance. By continuing to browse the site, you agree to our use of cookies.