Get the Word Out: The Role of Social Media in Film Marketing
Feb. 27, 2019 01:55PM PST
Emerging Technology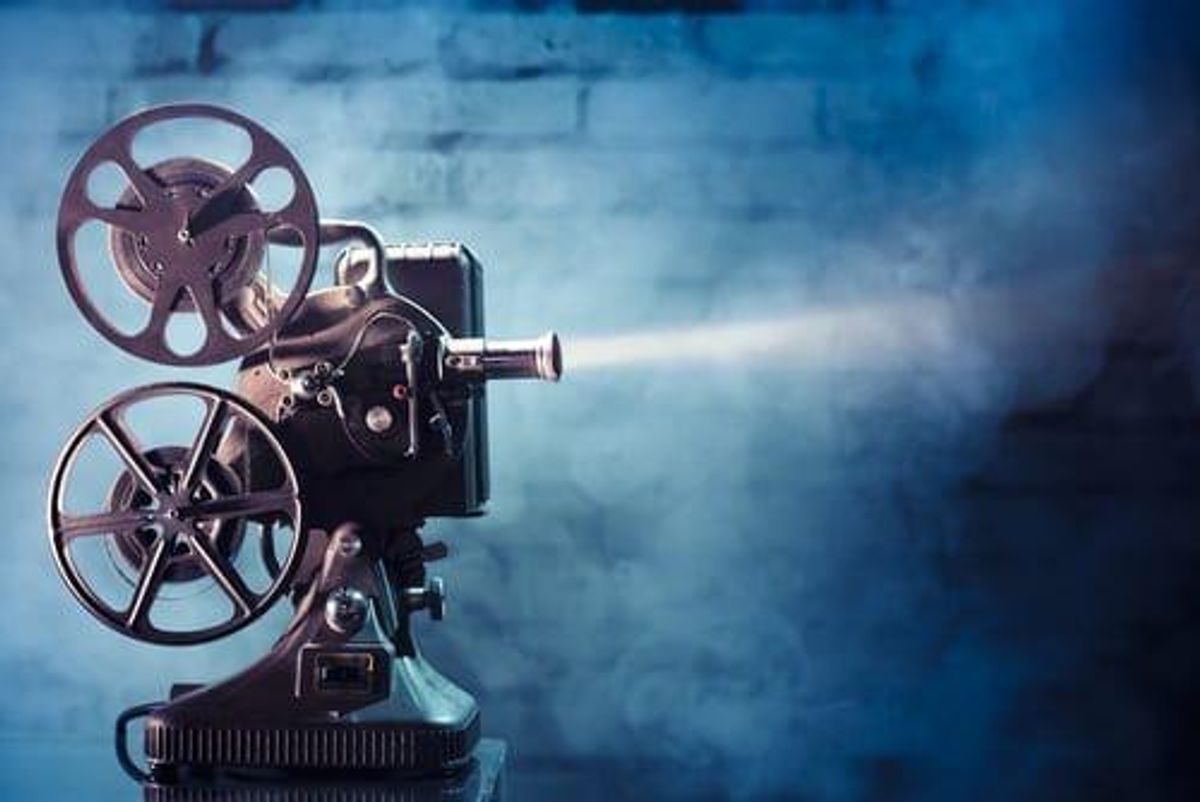 Make way for the starring role of social media in film marketing and promotion.
The role of social media in film marketing strategies has become integral to increasing the exposure and reach of new movies.
In the entertainment business, buzz is everything. Whether you're promoting an independent auteur piece or the latest Marvel Studios blockbuster, the goal is to get your film talked about by as many people as possible. The way to do that is to keep your movie top of mind for as many people in your target audience as you can. In this day and age, this invariably means making heavy use of social media to engage audiences, telling them a story about your movie and hopefully giving your product a life of its own that transcends the production and the cast. The crowded and complex landscape of social media is a tricky tool to use, but a well-crafted campaign can mean the difference between a film coming and going with a whimper, or becoming a massive, talked-about phenomenon.
The media and entertainment landscape
There's more opportunity in the media and entertainment industry than ever for those companies that manage to make their projects stand out from the crowd. A 2018 report by PwC on the media and entertainment industry projects a compound annual growth rate of 4.4 percent up to 2022, with the global market reaching $2.4 trillion in 2022, up from $1.9 trillion in 2017.
That growth in the entertainment industry is predicated largely on interested internet access worldwide. More people have access to content via the internet than ever before, allowing access to markets that were previously out of reach to the mainstream industry. This growing global audience has fueled the continuing growth of content streaming services, a media and entertainment revolution that was kicked off by Netflix (NASDAQ:NFLX) but followed by Hulu, Amazon (NASDAQ:AMZN) Prime Video and countless others, and continues to create a need for a steady stream of fresh content.
Brand building with social media campaigns
The goal of any marketing campaign is to connect with a targeted audience and share content on a large scale. In the days before social media, this was an enormously difficult and often inelegant task that involved resource-intensive market research to figure out a project's target audience and how best to reach that audience. Social media allows media markets a level of precision and efficiency that their predecessors never could have imagined.
Major social media networks are built from the ground up to identify target groups and provide marketers with the tools to easily broadcast highly specialized content directly to the right consumers within dedicated fanbases. Using these tools effectively gives marketers the potential to reach and engage huge numbers of people to gain traction and generate buzz. By designing campaigns to be compelling and shareable, marketers can make that content take on a life of its own as targeted users spread content to friends and friends of friends.
Effective social media in film marketing
Putting together a social media campaign for a movie or television project is an exercise in storytelling in itself. A project's social media presence often begins before production itself even starts, incorporating the earliest press announcements into the social media campaign. Marketers tell the audience a story about the movie through small drops of information designed to frame how the projects marketers want people to see the project in the weeks and months before release, giving them just enough information to peak interest and get people talking and sharing. Each drop will ideally reach fans identified through social media profiling to be interested in the content, who then latch on and share with their broader network of friends.
Some of a project's greatest assets when it comes to generating buzz and grabbing audience interest is its actors and other big-name influencers involved in the project's creation. Leveraging celebrities in social media provides a huge boost for a project's visibility. In the age of social media, an actor's online following is taken into account during the casting process and those large followings provide a valuable base through which to disseminate promotional material. Actors know that this will be a factor in the selection process, and in turn focus on developing their online presence and gaining media reach. It's a symbiotic relationship since actors promote themselves and their work, helping film producers to bring their projects to the attention of a larger pool of viewers.
Studios employing a social media marketing strategy
Independent entertainment company WONDERFILM Media (TSXV:WNDR,OTCMKTS:WDRFF,FWB:Y25) knows well how important social media has become in today's movie and television business. In late 2018, the company acquired a 34 percent interest in social media influencing firm Grapevine Logic Inc. to help promote the company's projects. This acquisition is unique for a company that size, and provides Wonderfilm with access to an online audience similar to those of the larger conglomerates in the industry.
The company has put an emphasis on selecting projects that they identify to have strong potential to resonate online. The earliest announcements of Wonderfilm projects are simple releases with basic details like genre, production timelines and locations, but further releases are set up to position the project in the minds of the audience.
Content is specialized for various social media platforms and information varying across platforms so that there's always something new for fans to discover. Another key social media tactic that Wonderfilm uses is the strategic casting of social media influencers for secondary roles, incentivizing these social media power users to promote the project to their extensive follower-bases.
"We very much want the online/social media story we are telling to feel like an added experience that the fan is participating in. It's really great too when fans start to generate their own content which is very common with social media influencers' followers. The influencers are excited by the opportunity to stream, video and blog their experiences," Wonderfilm CEO Kirk Shaw told INN. "The company is also working towards a future where our media, content and information is completely accessible through all electronic home assistants (Siri, Alexa, Eco), making content immediately accessible through voice interaction."
In 2018 alone, the entertainment industry was full of massively successful viral social media marketing campaigns. One of the year's biggest stories in film was the massive crossover success of Black Panther. A huge part of that success was the result of Marvel Studio's emphasis of the film's soundtrack by Kendrick Lamar which played heavily into the studio's social media advertising and on the social media of Lamar himself, naturally extending to fan pages and millions of followers. Hit thriller A Quiet Place was sold as a marriage between horror and family drama and this concept was emphasized online through social media publicity from films stars and real-life couple John Krasinski and Emily Blunt.
Takeaway
Media and entertainment promotion can no longer be a one-way street. Big film studios and indie film production companies alike are mastering the tools of social media to tell the stories of their projects, drive the conversations and generate that all important buzz well before their projects are seen by audiences.
This INNSpired article was written as part of an advertising campaign for a company that is no longer a client of INN. This INNSpired article provides information which was sourced by INN, written according to INN's editorial standards, in order to help investors learn more about the company. The company's campaign fees paid for INN to create and update this INNSpired article. INN does not provide investment advice and the information on this profile should not be considered a recommendation to buy or sell any security. INN does not endorse or recommend the business, products, services or securities of any company profiled. If your company would benefit from being associated with INN's trusted news and education for investors, please contact us.
Investing News Network websites or approved third-party tools use cookies. Please refer to the cookie policy for collected data, privacy and GDPR compliance. By continuing to browse the site, you agree to our use of cookies.