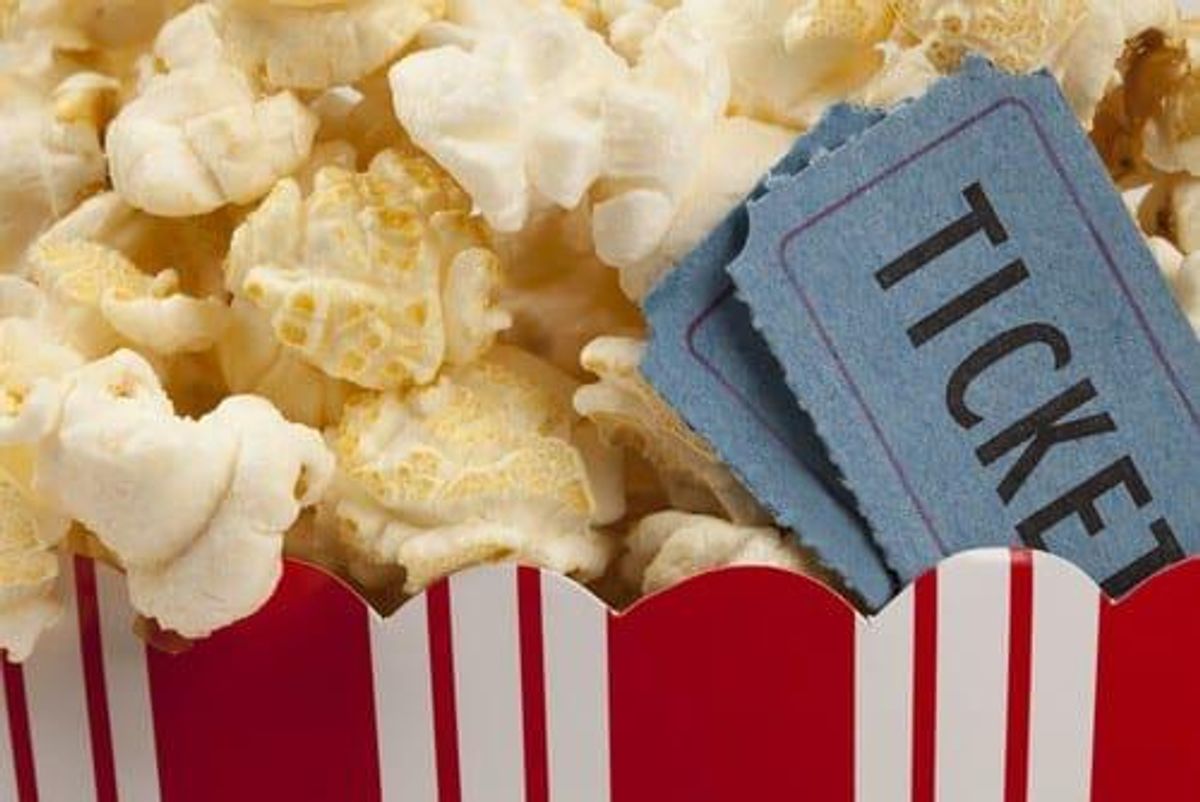 To help investors better understand the industry, a market trend analysis for independent films is crucial.
The film industry is changing, and this is reflected in ongoing market trend analysis for independent films.
Mainstream Hollywood's dominance of the global film industry likely isn't going anywhere, but it is beginning to crack. Some of the most talked about films of the past couple years have been big independent films like Birdman or Get Out. Film producers are now going out of their way to make mainstream films appeal not just to a mainstream American market but also to huge international markets like China or Korea. Those international markets are hungry for more than just imported blockbusters as well, fueling the growth of larger international film industries.
Through it all, smaller independent content creators are finding their way into a previously near impenetrable business.
One of the driving forces behind this shift has been the emergence of new ways to view content. The rise of steaming services has created a need for more content with more variety than would ever have been commercially viable before. That translates to a need for funding for creators, presenting an opportunity for investors to get into the film business.
The entertainment industry is different from any other business however, and understanding the unique ways in which the industry functions and the ongoing shifts in the entertainment landscape will be key to taking advantage of the opportunity.
The evolving film industry
It's hard to overstate just how much Netflix (NASDAQ:NFLX) has disrupted the entertainment industry over the past decade, but it's hasn't been Netflix alone driving the industry's all consuming need for a steady stream of fresh content. Following in the footsteps of Netflix has been other giants like Amazon Prime Video (NASDAQ:AMZN), Hulu, and Disney's (NYSE:DIS) upcoming service as well as more niche services like the horror-specializing Shudder and curated indie film streamer Mubi. All of these services look to independent content creators to fill out their libraries and in turn those creators are able to bypass riskier and more expensive avenues to get their product seen.
The rise of on-demand content streaming has widened producers' reach and made previously ignored international audiences viable targets. As the internet has made these audiences easier to reach, massive economic and population growth along with urbanization have also made markets in places like China and India and in Latin America increasingly desirable. While North American box office revenues declined in 2017, China brought in nearly $9 billion, accounting for 20 percent of global box office revenue. The result is a far wider potential viewing audience that extends well beyond the United States.
Independent content producers are taking advantage of these growing markets by partnering with foreign distributors. These partners are in tune with local film-going audiences and have experience with local immigration, tax and other legal frameworks.
Companies like Netflix, for example, have put significant focus on capturing the attention of these emerging markets by releasing content built specifically for them, with content like El Chapo produced specifically for Latin America and Sacred Games for the Indian market. In most cases, these Netflix "Originals" are produced by local studios within these markets under contract with Netflix.
Market trend analysis for independent films
Securing the funds needed to make an independent film or television project happen has never been an easy task, but developments in the increasingly connected and global film industry are creating new avenues for funding projects. Increasingly, independent filmmakers are looking to the international investor market. There's a significant investor pool in exploding markets like China of foreign investors interested in getting involved with the North American film industry in exchange distribution rights in the investor's home country. These investments also often pave the way for foreign investors to secure visas and other benefits, so there's significant incentive for them to contribute to North American projects.
Crowdfunding has become another funding source for independent media ever since the rise of websites like Kickstarter made it possible for people to fund projects of interest to them. While there's a lot of buzz around this fundraising method, it's usually not a major cash source unless a studio holds a well-known license or is able to generate significant buzz early in the process. Still, a well promoted campaign can be a great funding supplement.
Other common methods for generating capital include pre-sales with distributors and steaming services, loans and bridge financing, grants and tax credits.
Independent entertainment company WONDERFILM Media Corporation (TSXV:WNDR,OTCMKTS:WDRFF,FWB:Y25) is one of the media companies taking advantage of the media market landscape created by these trends. WONDERFILM is focused on producing market-tailored film and television for video on demand, streaming and other over-the-top media services for markets around the world. Not unlike other companies in the space, the company's revenue streams come from financing fees charged to its contracted productions, content pre-sales with streaming services and other platforms, content sales, and re-licensing of content.
In today's independent film market as well as in the entertainment industry as a whole, piracy remains one of the key challenges for studios. High rates of piracy and illegal streaming can cut significantly into often already tight profit margins. Piracy rates differ significantly depending on the country, with the highest coming mostly from Eastern Europe. However, in markets where affordable, quality legal streaming services are available and widely used, piracy rates are dropping fast. Still, protecting intellectual property should be a major concern for any content holder. From emerging independent studios to giants like Viacom (NASDAQ:VIAB), maintaining extensive monitoring of large free streaming sites like YouTube and DailyMotion to remove any copyrighted content if it pops up is critical. A nice advantage to a model that involves pre-selling and targeting content for widely used streaming services is the fact that consumers are far less likely to pirate content if it's available on one of these services since there's no reason to steal something that you're already paying for.
Takeaway
The media market is increasingly international and increasingly content hungry. New media services are popping up seemingly daily and each of these services needs content that viewers won't find everywhere else. This along with ever growing international marketplaces and a strong pool of people looking to invest in media production makes this an exciting time to be involved in the film and television business, even for the little guys.
This article was originally published by the Investing News Network in November 2018.
This INNSpired article was written as part of an advertising campaign for a company that is no longer a client of INN. This INNSpired article provides information which was sourced by INN, written according to INN's editorial standards, in order to help investors learn more about the company. The company's campaign fees paid for INN to create and update this INNSpired article. INN does not provide investment advice and the information on this profile should not be considered a recommendation to buy or sell any security. INN does not endorse or recommend the business, products, services or securities of any company profiled. If your company would benefit from being associated with INN's trusted news and education for investors, please contact us.
Investing News Network websites or approved third-party tools use cookies. Please refer to the  cookie policy for collected data, privacy and GDPR compliance. By continuing to browse the site, you agree to our use of cookies.