What Happens in Vegas: Nevada's Cannabis Tourism Industry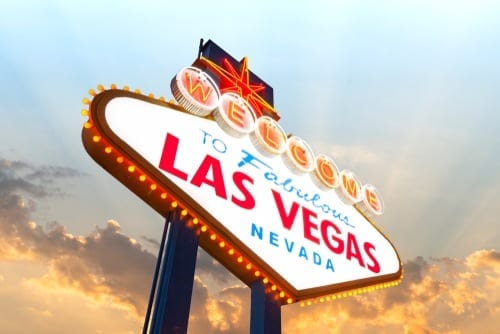 Nevada's cannabis tourism industry is the perfect marriage of two of its strongest profit-making markets.
Nevada's cannabis tourism industry is fueling the success of one of the "gold standards" for legal cannabis jurisdictions in the United States.
Nevada can thank its thriving tourism industry for its leading status in the legal adult-use cannabis market. Legislation has proven to be a huge opportunity for the state's most famous city, Las Vegas — poised to become one of the world's largest adult-use cannabis tourism destinations.
While cannabis consumption remains a no-go at the federal level, that hasn't stopped the growth of the state-wide cannabis industry. According to a recent report by Arcview Market Research and BDS Analytics, in 2018 the US cannabis market reached US$9.8 billion in legal dispensary sales. As more states legislate for medical-use and adult-use cannabis programs, that figure is expected to hit US$30 billion by 2024. If one includes legal sales of cannabis and CBD in pharmacies and general retail outlets, that figure rises to US$44.8 billion. Nevada's tourism industry is expected to help the state capture a significant portion of the projected market.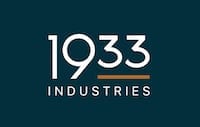 This INNspired Article is brought to you by:
1933 Industries Inc. (CSE:TGIF, FWB:1QF, OTC:VPGDF) owns and controls cannabis- and hemp-based assets in Las Vegas Nevada. The company is a licensed cannabis producer building a vertically integrated model to serve multiple facets across the value chain of both the medical and recreational cannabis markets in North America.
Send me an Investor Kit
Nevada's legal cannabis market
In July 2017, Nevada became the fifth US state to legalize adult-use cannabis when it added recreational use to its existing legal model for the cultivation and sale of medical cannabis. While the state's card-holding medical cannabis consumers only need to be 18 to purchase products, recreational consumers must be at least 21. The new recreational laws allow adults over 21 to purchase and possess up to 1 ounce of cannabis dried flower or 3.5 grams of concentrates or hash for personal use.
Nevada was home to 65 state-licensed dispensaries as of July 2019, and the majority are licensed for recreational sales. The number of retail stores allowed in each Nevada county is population-based, with initial estimates projecting around a total of 130 licensed dispensaries statewide in the future. Proceeds from the 15 percent cultivation tax on all cannabis products in the state go toward schools, and a 10 percent tax collected from recreational cannabis sales goes toward the Nevada Rainy Day fund. In its first fiscal year, the Nevada Department of Taxation reported a remarkable US$69.8 million in cannabis tax revenue, which is 140 percent higher than anticipated. Recreational cannabis sales accounted for 80 percent of total sales, raking in US$424.9 million for the first year.
"Even though Nevada was an early adopter in creating its state-legal cannabis industry, it has one of the most robust regulatory regimes. The laws are clear, the Department of Taxation enforces them, and licensees who are out of compliance are shut down," Brayden R. Sutton, president and CEO of vertically integrated Nevada-licensed cannabis producer 1933 Industries (CSE:TGIF,OTCQB:TGIFF), told the Investing News Network. "In comparison, California's non-compliant operations are still thriving. From the beginning, Nevada issued a limited number of licenses based on its supply and demand projections. This offers protection to current cultivation and production licensees by avoiding excessive competition."
Keeping the number of licensed producers in check has also kept Nevada's supply levels in check, leading to a more sustainable market. The state does not have an oversupply problem such as the one Oregon is experiencing. This has kept the price of cannabis flower and other cannabis products fairly stable, allowing for more accurate projections of gross revenue and net profits for Nevada's cannabis companies. Unlike Washington and Colorado, Nevada allows non-residents to invest in and have ownership in cannabis businesses, which allows for increased investment into the industry.
Success in implementing legalization
"There's no better place that we could've built this factory than right here," said Adam Bierman, MedMen (CSE:MMEN) co-founder and CEO, praising Nevada's cannabis industry as "the premier marijuana program in the US right now." In April 2018, the US' largest cannabis company, Los Angeles-based MedMen, announced the completion of "the most high-tech marijuana factory in the world," a 45,000 square foot facility east of Reno, Nevada.
According to New Frontier data, cannabis consumers in Nevada spend an average of US$68 per transaction at least once per week. The research firm also notes that annual sales of cannabis at Nevada's state-licensed dispensaries are projected to grow at a compound annual growth rate of 22 percent to reach an estimated US$772.3 million by 2022.
"People think of Colorado as the gold mine so to speak. We are way beyond what Colorado did the first year," said State Senator Tick Segerblom (D), who was instrumental in developing the state's medical cannabis framework in 2013 as well as legalizing recreational marijuana sales.
Segerblom credits Nevada's ability to implement recreational legalization quickly compared to other states to the fact that Nevada's medical cannabis program was modeled on Colorado's recreational program. "When the voters approved Question 2, we only had to flip a switch to convert medical to recreational. We also have a very dedicated industry and a talented group of civil servants who labored hard to create a rigorous but workable system that got off the ground quickly. There are a lot of rules, but the rules have helped ensure we have a good system and a working market."
In July, Nevada's state government gave license holders another leg up on the competition in the US cannabis market by launching the nation's first banking system to service the legal cannabis industry. As with the gaming sector, cannabis dispensaries can now use electronic tokens and chips in lieu of cash. "We really want to deal with the public safety issue. That much cash in the hands of that many people, it's just dangerous. It's an attractive target," said Nevada State Treasurer Zach Conine.
Nevada's cannabis tourism industry key to market growth
Nevada's well-established and world-famous tourism industry offers the state's emerging cannabis industry yet another advantage over its peers. Nevada is home to two prime tourist destinations, Reno and the world's premier party city, Las Vegas, making the state an obvious match for the recreational cannabis market.
"Unlike all other states, Nevada is unique in that it has a high-spending tourist consumer market that comes to Las Vegas to seek relaxation and entertainment — the ideal target customer. With more than 50 million tourists traveling to Las Vegas each year, there is enormous potential for Nevada to become the world's top canna-tourism destination," said Sutton, whose company owns Alternative Medicine Association (AMA), one of the state's first licensed cannabis producers and now a licensed seller of well-established cannabis brands. AMA recently completed construction of a 67,750 square foot cultivation facility in Las Vegas. The facility is expected to produce approximately 800 pounds of flower per month to support AMA and white-label brands.
"The City of Las Vegas recently approved cannabis consumption lounges. With state approval, these lounges would be an even bigger attraction for tourists to consume cannabis products while staying here," he added.
Nevada's casinos and associated hotels are federally regulated, making them off limits for cannabis consumption. However, the Las Vegas City Council has approved the licensing of cannabis consumption lounges and other local governments are considering them as well. Now it's up to the state to decide. The matter is tabled for discussion in 2021. A positive decision could attract additional tourists and provide them with an entertaining venue for legal consumption in the heart of Sin City, ensuring literal room for Nevada's cannabis operations to expand.
Takeaway
As Nevada's largest city and one of the world's top tourism destinations, Las Vegas is on its way to becoming the mecca of North America's cannabis tourism industry. What happens in Vegas doesn't always stay in Vegas. As the Nevada cannabis tourism industry continues to develop, businesses and investors could see new opportunities.
This article was originally published on the Investing News Network in November 2018.
---
This INNspired article is sponsored by 1933 Industries (CSE:TGIF,FWB:1QF,OTCQX:TGIFF).
This INNSpired article provides information which was sourced by the Investing News Network (INN) and approved by 1933 Industries in order to help investors learn more about the company. 1933 Industries is a client of INN. The company's campaign fees pay for INN to create and update this INNSpired article.
This INNSpired article was written according to INN editorial standards to educate investors.
INN does not provide investment advice and the information on this profile should not be considered a recommendation to buy or sell any security.
INN does not endorse or recommend the business, products, services or securities of any company profiled.
The information contained here is for information purposes only and is not to be construed as an offer or solicitation for the sale or purchase of securities. Readers should conduct their own research for all information publicly available concerning the company. Prior to making any investment decision, it is recommended that readers consult directly with 1933 Industries and seek advice from a qualified investment advisor.