Colombia: Latin American Hub for Global Medical Cannabis Market
Oct. 02, 2018 02:00PM PST
INNspired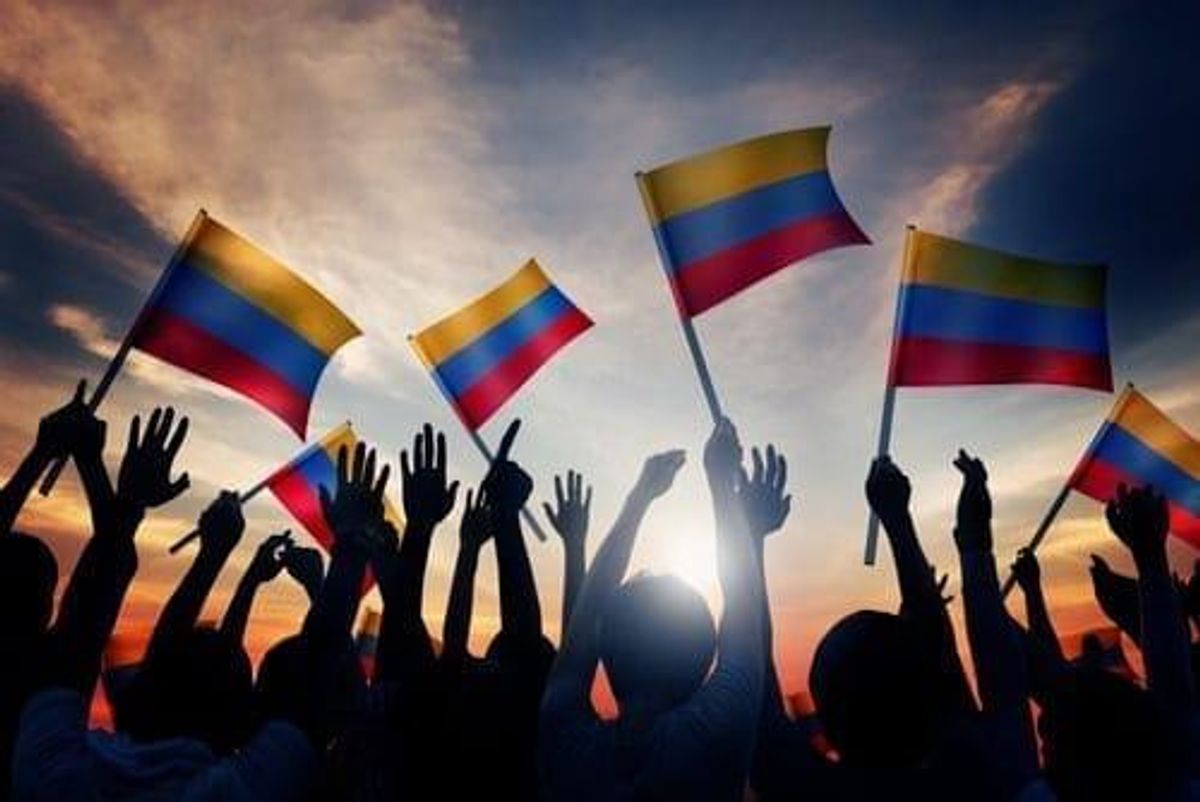 Colombia's medical marijuana market offers first-mover advantage for export into the broader Latin American cannabis market and beyond.
Canada's expected domination of the global cannabis market may have a challenger to the south and it's in the form of the medical marijuana market in Colombia.
There are significant signs that Colombia's burgeoning medical cannabis industry is prepared to become a major player on the global stage. The country already has the most comprehensive medical marijuana framework in Latin America, low operating costs compared to Canada, unique strains and a desirable grow climate that allows for harvests all year-round.
Now the second-largest federally regulated medical cannabis market in the world by population, recent estimates show Colombia could supply as much as 44 percent of global demand for medical marijuana in 2018. In as little as a few years, cannabis-based exports could eclipse the Andean nation's more traditional export products including coal, flowers, bananas and even coffee.
The huge potential in exports for the medical marijuana market in Colombia is further evidenced by the recent listings of Colombian companies on Canadian exchanges and acquisitions by big name Canadian players Canopy Growth (TSX:WEED, NYSE:CGC), Aphria (TSX:APH) and Aurora (TSX:ACB).
Regulations for the medical marijuana market in Colombia
In his 2016 Nobel Peace Prize acceptance speech, President Manuel Santos said that the global war on drugs has been a failure and governments around the world need to take a "more effective, fresher, more creative focus."
In a move led by Santos, Colombia legalized cannabis for medical use and scientific research in December 2015 and went further in April 2017 with the establishment of a framework for regulating commercial cultivation, production, extraction and distribution. The regulations also allow for the sale and export of low and high THC-based medicinal cannabis extracts, but not cannabis flower.
Colombia's regulations for medicinal cannabis are overseen by the Colombia National Food and Drug Surveillance Institute (INVIMA), which, like Health Canada, ranks as a Level 4 World Health Organization entity. Under the regulations, two license types are available: cultivation of cannabis plants and manufacturing of cannabis derivatives. Cannabis companies are allowed to hold both licenses, meaning manufacturers of cannabis derivatives can cultivate their own flower, allowing for vertical integration.
Colombia ready to compete on global stage in 2019
Colombia's medical cannabis industry is developing quickly, and its licensed producers have already managed to produce 40.5 tons of marijuana for export purposes. That's enough to supply 44 percent of the current demand from the global medical cannabis market, according to the country's National Drug Fund.
Colombia's licensed producers are now working on plans to export medical-grade cannabis extract products to Canada and other emerging medical cannabis markets; especially in Latin America, which has a total population of 620 million and a potential cannabis patient pool of 68 million. In the past few years, countries including Mexico, Brazil, Argentina, Peru, Uruguay and Chile have all passed legislation allowing for the use of medicinal cannabis, hemp or CBD products.
Colombia is already an established player on the global stage when it comes to trade and ranks in the top one-third of countries globally and second best in the Latin American region in the World Bank's Doing Business annual report. Only the second Latin American country in the region to have joined the Organization for Economic Co-operation and Development (OECD), Colombia has free-trade export agreements with most of its neighbors as well as countries in the EU and North America.
Large domestic cannabis market
At home, Colombia's licensed medical cannabis cultivators and value-added companies also enjoy a robust domestic market with plenty of opportunities for growth. With a population of 48.8 million (compared to Canada's 36.3 million), Colombia is home to 6 million potential patients who may find relief in medical cannabis from ailments such as chronic pain, anxiety, depression, epilepsy and insomnia. Helping to promote further growth in the market, Colombia recently approved a law to promote the use of cannabis-based medication.
Colombian-based medical cannabis growers benefit from the country's lower production costs, an ideal growing climate that features a year-round 12/12 photoperiod and sought after indigenous cannabis strains.
Canadian stock exchange listings bringing legitimacy to Colombia's market
The global investment community is beginning to see the profit opportunities in Colombia's medical cannabis market, and some companies are successfully raising money on major exchanges. "Capital markets are accepting Colombia as a valid market for medical cannabis. It's a major milestone for the industry and validates Colombia's regulatory system," Alvaro Torres, CEO of Khiron Life Sciences (TSXV:KHRN,OTCQB:KHRNF), told INN. Khiron was one of the first companies to be fully-licensed for cannabis cultivation, production and distribution in Colombia and recently began trading on the TSX Venture Exchange. The company also recently became the first to receive licensing for CBD-based skin care products.
In July 2018, Khiron added former Mexican President Vicente Fox to its board of directors. "His appointment to our board also significantly expands our scope of influence and relationships within the Latin American market," said Torres. "Further, this appointment puts us in a strong position to expedite our expansion plans to other strategic markets, keeping with our goal of becoming the dominant regional medical cannabis company in Latin America."
Khiron further entrenched its lead in the Latin American region with signed MOU with Fundacion Daya, Chile's leading medical cannabis institution and the holder of Chile's only medical cannabis license. The strategic partnership allows the company access to an emerging medical cannabis market of 1.8 million potential patients in the region's strongest, most stable economy.
Medical marijuana market in Colombia attracting industry leaders
With a booming medical marijuana market in Colombia and strong position as an investment jurisdiction in Latin America, the country is attracting big name global cannabis brands. As part of its plan to expand into other markets, industry giant Canopy Growth launched a Latin American division in July alongside the acquisition of Colombian Cannabis in a deal suggested to be worth $96 million in Canopy stock, reports Financial Post. Renamed Spectrum Cannabis Colombia S.A.S., the company is licensed for the production, manufacturing, and export of cannabis derivatives. Spectrum Cannabis Colombia owns a 126-hectare farm and plans to begin building value-added production facilities in 2018.
"Thanks to our climate, location, and progressive regulations, we've believed from the beginning that Colombia was uniquely positioned as a leader in the region's emerging medical cannabis industry," said Bibiana Rojas, Managing Director, Spectrum Cannabis Colombia.
Following Canopy's lead, Aphria acquired all of Scythian Biosciences' (TSXV:SCYB) network of cannabis businesses across Jamaica, Argentina and Colombia in a deal worth $193 million. In Colombia, Aphria gets a 90 percent stake in Colcanna, a local medical cannabis producer with licenses for the extraction, production, research as well as the importation and exportation of medical cannabis products.
Aphria, Canada's third largest publicly traded cannabis company, sees its presence in Colombia as an excellent opportunity to gain a position in what is quickly becoming a hub for cannabis export in Latin America and beyond. "We have spent a considerable amount of time and resources evaluating opportunities in Latin America and the Caribbean and we are confident in the long-term strategic opportunity and the value it will bring to our shareholders," said Vic Neufeld, CEO of Aphria.
In a $290 million deal, Aurora Cannabis acquired ICC Labs (TSXV:ICC), which holds a strong foothold in Uruguay's cannabis market, Colombian licenses to produce medical cannabis and an agreement to export CBD products to Mexico. "We see ICC as the jewel of the South American market," said Cam Battley, Aurora Chief Corporate Officer. "This is going to be our anchor in South America and we have very big plans for that continent."
This INNspired article is sponsored by Khiron Life Sciences (TSXV:KHRN). This article was written according to INN editorial standards to educate investors.
Investing News Network websites or approved third-party tools use cookies. Please refer to the cookie policy for collected data, privacy and GDPR compliance. By continuing to browse the site, you agree to our use of cookies.