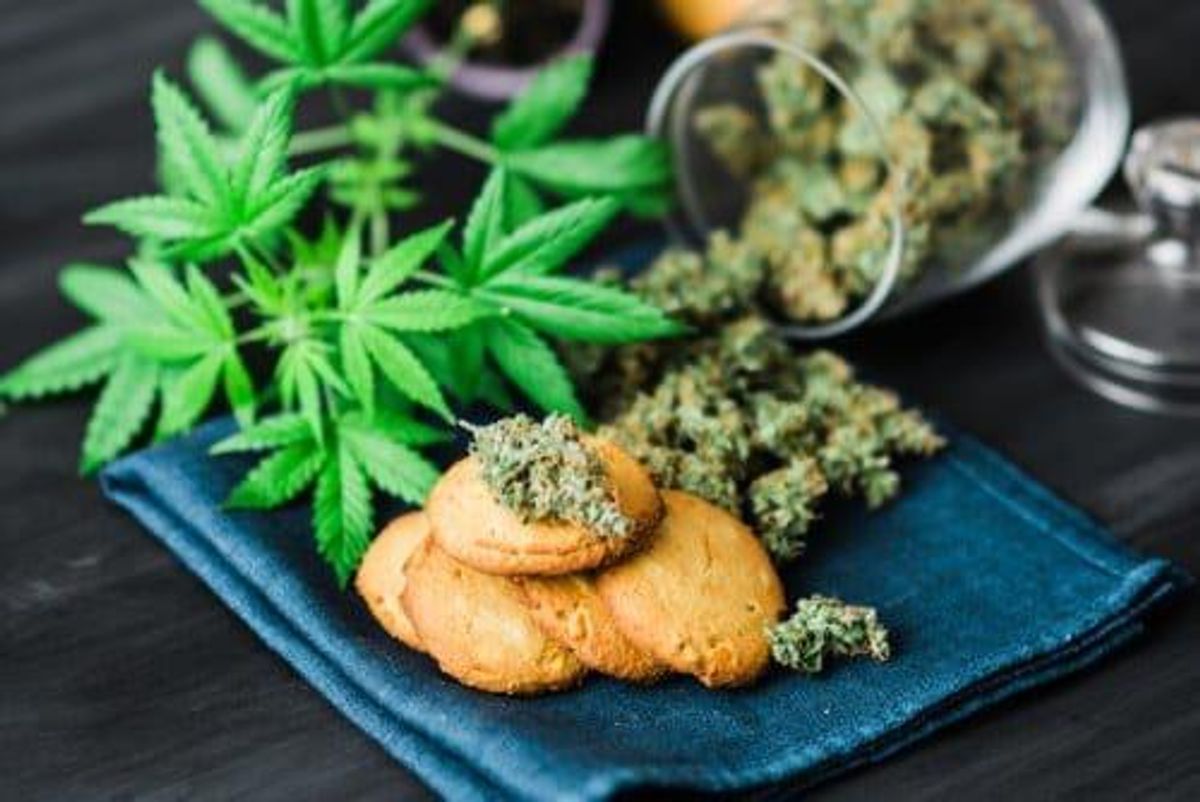 As retail consumers embrace cannabis in its conventional form, companies are working to create innovative products like topicals and cannabis edibles in order to attract more mainstream consumers.
Although regular cannabis sales in the Canadian market have been strong in the post-legalization market, there is a growing opportunity for companies in the emerging edibles market to make a name for themselves.
Cannabis-infused foods and beverages have excellent growth potential among Canadian consumers. Although cannabis flower was legalized in October 2018, edibles, beverages and topical creams are still legally restricted for safety and regulatory reasons.
For many, there remains a stigma behind cannabis consumption, especially when smoked. Cannabis-infused edibles such as cookies, gummies and beverages can help attract more mainstream consumers who otherwise wouldn't experiment with smoking cannabis. In anticipation of a new class of cannabis consumers, companies are preparing themselves for the pending legalization of edibles and cannabis-derivative products in Canada. As of October 17, 2019, Canadian licensed producers will be legally authorized to sell concentrates and edibles according to Health Canada regulations.
Why cannabis edibles are different
In October 2018, the Canadian government legalized dried bud, oil, seeds and plants, choosing to postpone regulations pertaining to the sale of edibles until October 2019. Companies across Canada have been eagerly anticipating a soon-to-be legal edibles market with an expectation that the government will learn from US jurisdictions, avoiding some of the pitfalls encountered in the past.
The main reason for this delay stems from health concerns. In the US, Colorado legalized cannabis with few restrictions in 2014 and received 87 reports of children being exposed to cannabis through edibles were called into the Rocky Mountain Poison and Drug Center. Although none of the cases involved permanent damage, the scare was sufficient to bring about a new set of packaging and dosage laws for the state.
The current Canadian government has expressed many times that legalizing cannabis in a safe, orderly way was among their top concerns, with protecting children taking special priority. Seeking to avoid potential health scares, Health Canada has elected to wait until October 2019 to implement a system of standardizing cannabis packaging system on labels, reducing dosage concentrations and removing any flavoring agents or marketing that could appeal to children.
According to the official release from Health Canada, amended regulations to the Cannabis Act will come into force on October 17, 2019. Edibles will be limited to 10 milligrams of tetrahydrocannabinol (THC) per packaged unit, with ingestible extracts limited to under 1,000 milligrams of THC per package. Packaging restrictions have also been placed on edibles and concentrates, mandating that plain, child-resistant packaging must be used. Nicotine, caffeine and alcohol cannot be legally included in any cannabis edibles or beverages.
The growing market for cannabis consumables
While companies will be forced to wait until October to enter the edibles market, the anticipation is helping to create more enthusiasm over this new product category. According to a Deloitte survey involving over 1,500 Canadians, six out of 10 cannabis users will be choosing edibles on a frequent basis once they're available. "We found that it was really a product category – baked goods, chocolate, candy, beverages, honey (ice pops) – that is much more accessible," said Deloitte partner Jennifer Lee, adding that there is less stigma behind consuming these products in comparison to smoking the plant itself.
According to a report from ArcView Market Research, the edibles market in the US and Canada combined is estimated to reach US$4.1 billion by the end of 2022. In contrast, the two countries only spent around US$1 billion on edibles in 2017. This explosion of popularity has moved so fast that cannabis edibles were even named food trend of the year in 2018 by the Specialty Food Association.
Other statistics show that edibles are projected to grow from 12 percent to 14 percent of the total cannabis market by 2022, while traditional flower sales are expected to drop from 50 to 36 percent. Worldwide, cannabis-infused edibles are expected to reach US$32 billion in 2022.
"Legal cannabis-derived edible products, from candy and chocolate to infused beverages, is a sector worth watching over the next few years," said the report. "It has become clear that the legal cannabis market is about much more than inhaling the smoke of smoldering cannabis flower."
Understanding different consumer preferences
The prospect of the upcoming edibles and beverage market is anticipated by some companies as much as 2018's legalization was, with many analysts expecting these new products to entice a different type of consumer. The market for regular cannabis is already well established, with certain demographics interested in purchasing from dispensaries. However, the stigma of consuming what was formerly an illegal substance remains in many people's minds. While marketing, branding and retail experts are working hard to rebrand the plant and optimize the retail experience, cannabis-infused edibles and beverages have the potential to make cannabis far more palatable to these new customers.
There is a significant difference between a traditional cannabis smoker and an edibles consumer. While there is some overlap between the two — a new report published by High Yield Insight revealed that 41 percent of respondents increased edible consumption after cannabis legalization — the two subsets involve different consumer preferences. The edibles customer journey bears more resemblance to someone shopping for food, with customers focused on flavor and taste first, as opposed to price. While this might seem obvious, the opposite doesn't hold true for regular cannabis consumers, who have shown to value price over taste in their buying decisions.
The cannabis edibles marketplace
Edibles companies have been quick to experiment with new product types. For example, in 2018, Newstrike Brands (TSXV:HIP) announced that it had partnered with specialty food producer Neal Brothers, a company known for producing gluten-free chips and dips.
While innovations in branding and experimental products are crucial, so too are advances in cultivation and processing. Edibles need to pass a variety of standards and cannot contain pesticides, metals and other contaminants. Edible products also need to remain stable for long periods of time, with the appropriate expiration dates included.
When it comes to cannabis-infused beverages, Valens GroWorks (TSXV:VGW) has exclusive Canadian rights to a water-soluble proprietary technology called SōRSE™ that allows cannabis-infused products to keep their potency when frozen, heated or chilled. Beyond this, it has a proven shelf life of over two years and has proven increased bioavailability, providing quicker onsets and offsets than traditionally ingested cannabis particles. At the same time, this technology removes the traditional taste and smell of marijuana, which can be especially valuable considering that edibles consumers value taste primarily when choosing a product.
A new age of cannabis consumption
The advent of cannabis-infused edibles, beverages and topicals is expected to open up even more segments of the Canadian population to cannabis. While companies wait until October 2019 for the legalization of these derivative products, they have plenty of time to come up with new branding strategies, innovative product categories and advances in production. When cannabis-infused edibles do hit the market, these companies could have an edge over their competitors in what could become one of the largest sectors in the cannabis industry.
---
This INNSpired article was written according to INN editorial standards to educate investors.
INN does not provide investment advice and the information on this profile should not be considered a recommendation to buy or sell any security. INN does not endorse or recommend the business, products, services or securities of any company profiled.
Investing News Network websites or approved third-party tools use cookies. Please refer to the  cookie policy for collected data, privacy and GDPR compliance. By continuing to browse the site, you agree to our use of cookies.